Concours Mondial 2015 results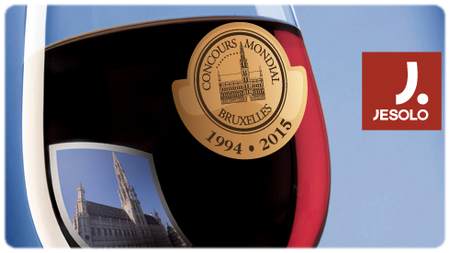 The 2015 Concours Mondial de Bruxelles was held over 1 to 3 May in Jesolo, Italy and attracted over 8 000 wines from 45 producer countries. Results were announced recently and top performing South African wines were as follows:
Grand Gold Medals
Alto Cabernet Sauvignon 2010
Kleine Zalze Family Reserve Cabernet Sauvignon 2010
Kleine Zalze Family Reserve Chenin Blanc 2013 – Best White Wine Overall
Savanha Naledi Cabernet Sauvignon 2012
Gold Medals
Aaldering Cabernet Sauvignon-Merlot 2011
Aaldering Pinotage 2011
Alvi's Drift Chenin Blanc 2014
Asara Avalon 2011
Asara Vineyard Collection Cabernet Sauvignon 2011
Beyerskloof Pinotage Reserve 2012
Boschendal Classic Rachel's Chenin Blanc 2014
Boschendal Pavillion Chenin Blanc 2014
Brampton Cabernet Sauvignon 2013
Cederberg Cabernet Sauvignon 2012
Cederberg Five Generations Cabernet Sauvignon 2013
Deux Frères Liberté 2012
Duckitt 2012 (Cloof)
Eikendal Cabernet Sauvignon 2012
Fleur du Cap Cabernet Sauvignon Unfiltered 2012
Kleine Zalze Vineyard Selection Cabernet Sauvignon 2012
KWV The Mentors Cabernet Sauvignon 2012
KWV The Mentors Chenin Blanc 2014
KWV The Mentors Orchestra 2011
Laborie Jean Taillefert 2013
Leopard's Leap Culinaria Chenin Blanc 2014
Leopard's Leap Culinaria Grand Vin 2012
Linton Park Reserve Cabernet Sauvignon 2010
Plaisir de Merle Cabernet Sauvignon 2011
Roodeberg Red 2013 (KWV)
Rustenberg Unwooded Chardonnay 2014
Saronsberg Brut Méthode Cap Classique 2011
Saronsberg Shiraz 2012
Spier 21 Gables Cabernet Sauvignon 2011
Spier 21 Gables Chenin Blanc
Spier Creative Block 5 2012
Spirit of Malverne 2012 (Clos Malverne)
Umbala Reserve Cabernet Sauvignon – Shiraz – Pinotage 2013
Like our content?
Show your support.
Subscribe