Veritas Awards 2015 results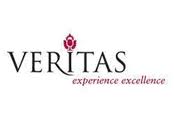 The results of the 25th annual Veritas Awards were announced last night, KWV the most successful producer for the fifth consecutive year winning  five double gold and seven gold medals,
1 763 wines and brandies  were entered including some from cellars outside South Africa.  Sauvignon blanc, with 229 entries,  was the largest class followed by Shiraz (167) and Cabernet Sauvignon (132). The category for brandy drew 32 standard and Pot still brandies.  A total of 57 double gold, 157 gold, 473 silver and 662 bronze medals were awarded.
The double-gold medal winners by category are as follows:
Brandies
Collison's White Gold
Flight of The Fish Eagle
KWV10 Year Old Potstill
KWV 12 Year Old Potstill
KWV Alambic 15 Year Potstill
Ladismith 8 Year Brandy
Oude Meester Demant Potstilled
Oude Meester Souverein Potstilled 18 Year
Richelieu 10 Year Old
Van Ryn's12 Year Old Vintage
Van Ryn's 15 Year Old Vintage
Cabernet Sauvingon
Het Vlok Casteel 2013
Nederburg II Centuries 2012
Rustenberg Peter Barlow 2009
Spier Savanha Naledi 2012
Spier  Woolworths The Hutton Single Vineyard 2013
Chardonnay
KWV The Mentors 2012
Oak Valley Elgin 2014
Rustenberg Five Soldiers 2012
Chenin Blanc
Saam Mountain The Middelburg 2013
Merlot
Durbanville Hills Luipaarsberg 2011
Methodé Cap Classique
Kleine Zalze Brut 2009
Org de Rac La Verne Blanc de Blancs Brut 2012
Villiera Monro Brut 2008
Muscadel
Conradie Family Vineyards Red Muskadel Limited Release 2009
Noble Late Harvest
Nederburg Private Bin  Edelkeur 2005 (Museum)
Pinotage
Kanonkop 2009
Kanonkop 2012
Lanzerac Pionier 2012
Neethlingshof 20014 (Museum)
Simonsig Redhill 2012
Pinot Noir
Oak Valley 2013
Port
Boplaas Cape Tawny Vintner's Reserve Bin 1880 NV
KWV Classic Collection Cape Tawny NV
Red Blends – Bordeaux-style
KWV The Mentors Orchestra 2011
Saronsberg Provenance Rooi 2012
Red Blends – Cape Blends
Anura LB Cape Cuvée 2014
Beyerskloof Faith 2011
KWV Abraham Perold Tributum 2013
Red Blends – Other
Babylon's Peak SMG 2010
Badsberg Belladonna 2013
Le Bonheur Tricorne Premier Selection 2009
Sauvignon Blanc
Boschendal Grand Cuvée 2015
Darling Cellars Premium 2015
David Nieuwoudt Ghost Corner 2015
Kleine Zalze Family Reserve Sur Lie 2015
KWV The Mentors Darling 2013
Longavi 2014 (Chile)
Perdeberg The Dryland Collection 2014
Tokara Reserve Collection 2015
Sauvignon Blanc – Wooded
Diemersdal MM Louw 2014
Semillon – Wooded
KWV The Mentors Darling 2014
Shiraz
Boschkloof Syrah 2013
Eagles' Nest 2012
Ormonde Chip Off The Old Block 2012
Ormonde 2013
Peter Falke Syrah 2013