Veritas Awards 2018 results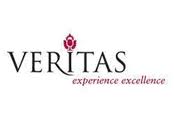 The results of the 28th annual Veritas Awards were announced last night, Distell the most successful producer with four double gold medals and 17 gold medals. There were a record number of 1 677 entries in total with 50 double gold medals awarded.
The double-gold medal winners by category are as follows:
Vertex Award – Overall champion
Pongrácz Blanc de Blanc MCC NV (Distell)
Brandy
KWV 12 Year Barrel Select Potstill
KWV 15 Year Alambic Blend Potstill
KWV Barrel Select 10 Years Potstill
KWV Imoya Fine Potstill
KWV XO 20 Year Potstill
Nuy Copper Potstilled
Richelieu Vintage Brandy 10 Years (Distell)
Van Ryn's Single Potstill 12 Years (Distell)
Van Ryn's Single Potstill 15 Years (Distell)
Van Ryn's Single Potstill 20 Years (Distell)
Van Ryn's Viceroy Potstill 10 Years (Distell)
Cabernet Sauvignon
Ernie Els Propietor's 2015
Glenelly Glass Collection 2015
Neil Ellis Jonkershoek Valley 2015
Chenin Blanc
Alvi's Drift Albertus Viljoen Limited Release 2017
Gustus 2018
Colombard
Orange River Cellars 2018
Fortified
Boplaas Cape Tawny Vintner's Reserve NV
Boplaas Cape Vintage Reserve 2015
Boplaas Heritage Collection Muscadel 2013
Calitzdorp Cellar Cape Vintage 2016
De Krans Cape Vintage Reserve 2015
Du Toitskloof Red Muscadel 2015
Nuy Rooi Muskadel 2010
Nuy Wit Muskadel 2012
Rooiberg Red Muscadel 2016
Slanghoek Hanepoot Jerepigo 2017
Museum
Naledi Cabernet Sauvignon 2008
Nederburg Private Bin Edelkeur NLH 2012 (Distell)
Neethlingshof Short Story Collection Maria NLH 2012
Nuy Rooi Muskadel 1993
Nuy Wit Muskadel 2006
Perdeberg The Vineyard Collection Chenin Blanc MCC 2012
Spier 21 Gables Chenin Blanc 2013
MCC
Anura Brut 2013
Desiderius 2011 (Distell)
Petit Verdot
KWV The Mentors 2016
Red blends
Cape West Cabernet Sauvignon Pinotage Limited Release 2017
Fleur du Cap Laszlo 2015 (Distell)
KWV The Mentors Canvas 2014
Spier Creative Block 5 2013
Sauvignon Blanc
Kleine Zalze Family Reserve Sur Lie 2017
KWV The Mentors (Elim) 2014
Orange River Cellars 2018
Shiraz
Cederberg 2016
Ormonde 2015
Straw Wine
Orange River Cellars 2017
White blends
Darling Cellars Lady Ann 2017
David Nieuwoudt Ghost Corner The Bowline 2016
To read the results in full, click here.