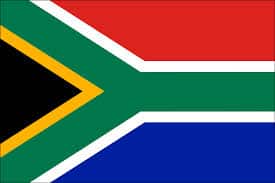 The market is not monolithic and for every consumer who wants light-bodied, low-alcohol, 100% whole-bunch fermentation Grenache which can be served from the fridge, there is equally somebody who wants a super-concentrated, 100% new oak matured Cabernet Sauvignon or Bordeaux-style red blend to go with his 600g rib-eye.
What is interesting, however, is that the top end of the South African wine industry is increasingly split into two stylistic camps and there are various ways that this dichotomy might be expressed. Most commonly, it's pitched as a difference of generation, the young guns against the old guard, but equally it might be one of geography, Swartland versus Stellenbosch or even variety, Shiraz opposed to Cabernet Sauvignon.
The divide is not universal or absolute – you have, for instance, the likes of Mick and Janine Craven based in Stellenbosch making some of the most off-the-wall new wave wines around (skin-fermented Pinot Gris, anyone?) while Danie Malan of Allesverloren in the Swartland persists with a resolutely old-school Cabernet Sauvignon. Nor should the two camps be seen as locked in some sort of acrimonious zero-sum game (retailer Wine Cellar recently presented a tasting billed as "Young Guns and Old Bullets", a fathers and sons affair which had the likes of Peter Finlayson of Bouchard Finlayson and offspring Peter-Allan of Crystallum on the same stage).
Even so, it is fascinating to see who is going to prevail and who isn't. If I've been asked one question more than any other this year, it's whether or not I think single-variety Cinsaut has a future, and this by the winemakers themselves as much as anybody! I think Cinsaut will continue to shape because1) it's typically made in the lighter style that's in vogue with international commentators which means it's set to get plenty endorsement and 2) as long as winemakers continue to make it as a "light red", it has the same "anytime, anywhere" versatility of Pinot Noir but doesn't necessarily come to market at the same inflated prices ("Pinot tax" if you will).
Conversely, what to make of Cabernet Sauvignon, which for all intents and purposes, Stellenbosch owns? Ubiquitous but simultaneously difficult to do really well wherever you are in the world. South Africa has no mean track record, wines from this variety (or, at least, featuring a portion of this variety) from the 1970s, 1960s and even 1950s hailed as genuinely great when they have been shown to international critics in recent times. It might gall the young hipster winemakers, but it remains a pinnacle wine – Bordeaux , Napa and Margaret River have established credentials and why shouldn't Stellenbosch be included in that bracket? It would help immensely if Stellenbosch producers got their act together and came up with an annual Cab Festival – the Swartland Revolution did an amazing job for Shiraz from the region as well as for the producers who made it and is surely is some sort of template in terms of how you go about putting yourself on the world wine map.
Back to the market, and the old axiom holds true: you can fool some of the people some of the time, but you can't fool all of the people all of the time. Actual wine prices come into the discussion very quickly and there is most definitely some speculative "prestige pricing" happening at the moment. "Get used to [SA] fine wine at R1000 per bottle" argued Roland Peens of merchant Wine Cellar in a recent article for Moneyweb.co.za (see here) but I don't entirely agree – if you're good for a thousand bucks a bottle, then you are able to pick and choose from close to the best in the world. Higher wine prices are necessary to ensure the health of a generally distressed industry but past a certain point and it becomes more difficult to get your money's worth factoring in everything from what's actually in the bottle to brand desirability. I suspect the cross-over between best quality and price still lies quite far south of R1000 whatever style of wine you prefer.