About the Prescient Top 20 Wines South Africa 2020
6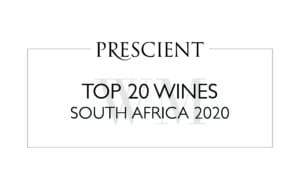 Winemag.co.za has reviewed 20 wine categories in its various reports sponsored by multinational financial services company Prescient over the course of the year. Each report was based on the outcome of a blind tasting of wines entered within the specific category. A Top 10 was announced with the release of each successive report. Producers of the Top 10 were able to purchase stickers reflecting this while producers of the remaining wines were able to acquire regular rating stickers – consumers are encouraged to look out for these in the retail environment.
The programme culminates with the announcement in early-December of the individual best wine per category plus ratings on the 100-point quality scale for all the Top 10 wines.
The timeline is as follows:
Friday 4 December: Best Sweet Wine & Fortifieds
Monday 7 December: Best White Wines
Tuesday 8 December: Best Red Wines
Wednesday 9 December: Best Cap Classique, Best White and Red Overall, Winery of the Year
Like our content?
Show your support.
Subscribe