Decanter World Wine Awards 2015: Results
1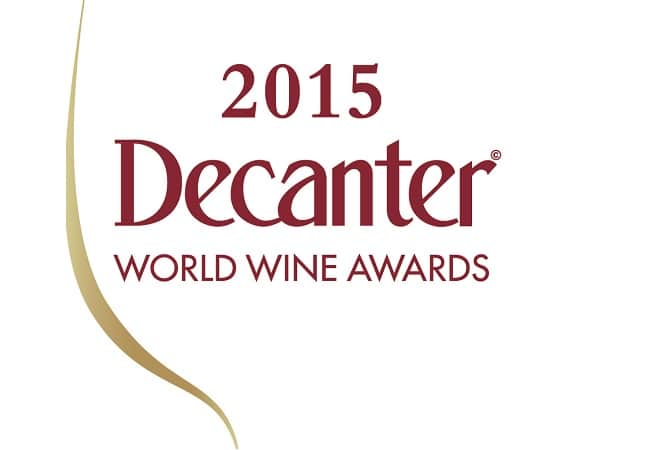 The Decanter World Wine Awards 2015 have just been announced. The competition attracted 15 929 entries and the following South African wines featured:
International Trophies
DeMorgenzon Maestro White 2014 – White Blend under ₤15
Elgin Vintners Pinot Noir 2012 – Pinot Noir under ₤15
Lomond Cat's Tail Syrah 2012 – Red Rhône Varietals under £15
Paul Cluver Marks & Spencer Ferricrete Riesling 2014 – Off-Dry under ₤15
Perdeberg The Dry Land Collection Barrel Fermented Chenin Blanc 2013 – White Single-Varietal under £15
Regional Trophies
Delaire Graff Botmaskop 2012
Eikendal Cabernet Sauvignon 2012
Klein Constantia Vin de Constance 2009
KWV Classic Collection Cape Tawny NV
Oak Valley Chardonnay 2014
Paul Cluver NLH Riesling 2013
Paul Cluver Sauvignon Blanc 2014
Saronsberg Shiraz 2013
Gold medals
Cape Point Vineyards Sauvignon Blanc Reserve 2013
Carmen Stevens Catoria Sauvingon Blanc 2014
Cederberg Shiraz 2013
Cederberg Private Cellar Five Generations Cabernet Sauvignon 2013
Eagles' Nest Shiraz 2012
Glen Carlou Gravel 2010
Glenelly Glass Collection Syrah 2011
Hamilton Russell Chardonnay 2014
Hartenberg The Mackenzie 2012
KWV The Mentors Petit Verdot 2012
KWV The Mentors Sauvignon Blanc-Semillon 2013
Morrisons Signature Pinotage 2014
Nederburg II Centuries Cabernet Sauvignon 2011
Ormonde Chip Off the Old Block Cabernet Sauvignon 2013
Ormonde Shiraz Gold South Africa Darling Not Applicable 2013 Red
Paul Cluver Chardonnay 2014
Paul Cluver Pinot Noir 2013
Paul Cluver Gewurztraminer 2014
Porcupine Ridge Shiraz 2014 (Boekenhoutskloof)
Porcupine Ridge Syrah 2014 (Boekenhoutskloof)Rhebokskloof The Rhebok Cape Blend 2012
Saronsberg Full Circle 2013
Tesco finest* Malbec 2014
The Tea Leaf Chenin Blanc 2014
Uva Mira Chardonnay 2013
Uva Mira D.W. Syrah 2013
Wildekrans Shiraz Barrel Select Reserve 2012
Like our content?
Show your support.
Subscribe