International Wine and Spirits Competition 2014 – trophy winners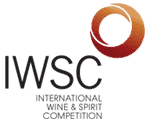 The International Wine & Spirit Competition (IWSC) was founded in 1969 and has a permanent headquarters in the United Kingdom. Results are generally thought to have some standing especially in the UK trade. 2014 trophy winners were recently announced and the following SA wines featured:
Best Blended Red Wine – Jordan Cobblers Hill 2010
Best Bottle Fermented Sparkling Wine – Graham Beck Blanc de Blancs 2009
Best Chenin Blanc – Oldenburg Vineyards 2013
Best Pinotage – Diemersfontein Carpe Diem 2012
Best Sauvignon Blanc – Bloemendal Suider Terras 2013
Like our content?
Show your support.
Subscribe