Prescient Cape White Blend Report 2022: Call for entries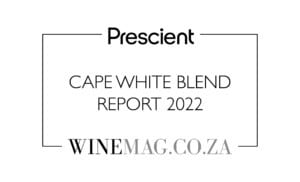 Entries for the Cape White Blend Report sponsored by multinational financial services company Prescient are now open.
Winemag.co.za will be generating a number of category reports throughout the year – see here. Each report will be based on the outcome of a blind tasting of wines entered within a specific category and includes key findings, tasting notes for the top wines, buyer's guide and scores on the 100-point quality scale for all wines entered.
A Cape White Blend is defined as  any blend containing a Chenin Blanc component of more than 15% and less than 85%. Wines will be tasted by a three-person panel consisting of Christian Eedes as chairman, Spencer Fondaumiere, chairman of the South African Sommelier Association and Jolette Steyn of Wine Cellar, Cape Town merchants and cellarers of fine wine.
Entries are now closed. Deliveries to: 44 Liesbeek Rd, Rosebank, Cape Town.