On vintage variation
5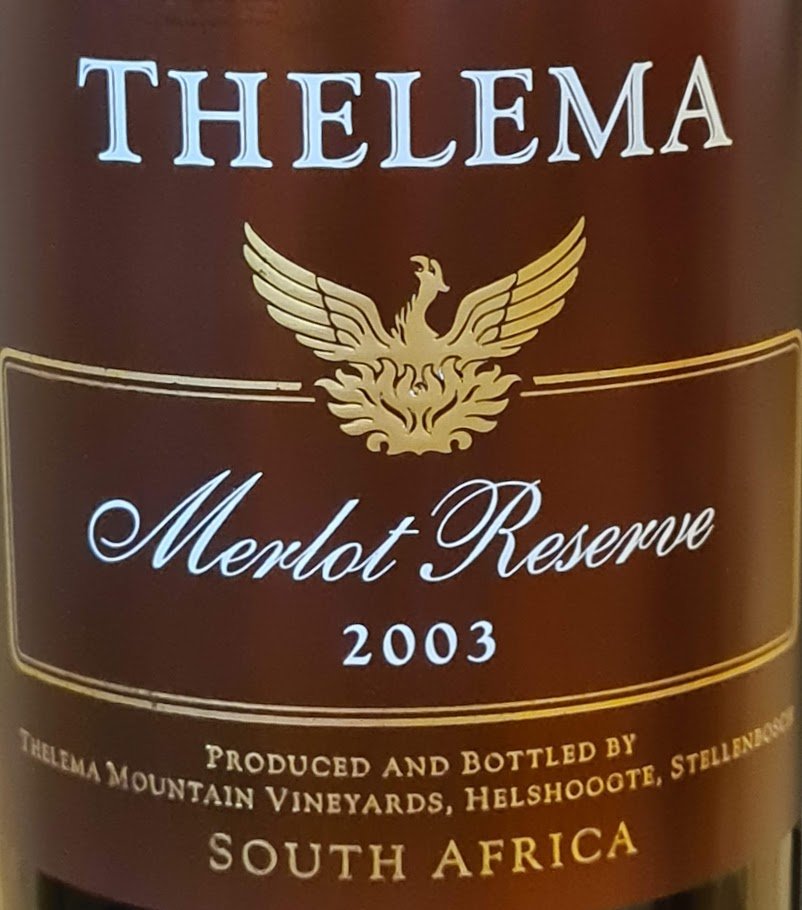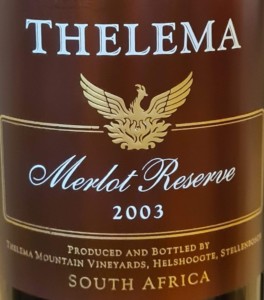 "Great vintage, great producer" was my comment on Twitter after recently drinking a bottle of Merlot Reserve 2003 from Stellenbosch property Thelema, the wine having all the lusciousness that the variety is supposed to offer but rarely does under local conditions.
"Nearing maturity?" asked one interlocutor and while this wine is obviously no longer entirely primary, my sense is that it has the inherent structure to provide drinking pleasure for many years to come. Of course, Gyles Webb at Thelema is a past master when it comes to Merlot but the role of vintage is also crucial here, 2003 for me being a great favourite when it comes to Stellenbosch reds.
The high standing of 2003 is generally agreed upon but the date on the bottle is more controversial in most other instances. When I first took employment at Wine magazine in 2000, the reds which were coming to market were from cool, wet 1997 and hot, dry 1998. The conventional wisdom at the time was that 1998 was the superior vintage on account of the fruit density and power that the resulting wines displayed relative to their more austere counterparts that 1997 had produced. As time went by, however, it gradually became clear that many of the 1997s were more age-worthy in terms of inherent structure.
It was a big lesson for me, and I've seen the pattern repeated subsequently. Both producers and commentators are inclined to talk up the vintages showing greater fruit ripeness and downplay the leaner, firmer ones. Harvest in 2005 was early and fruit was healthy so it initially got championed above the more challenging 2004 but again the restraint that wines from the latter vintage have gone on to show suggests that evaluating a vintage is not always easy.
In fact, while meaningful vintage variation can no longer be disputed, calling a vintage has provided very little satisfaction in recent times. It initially seemed, for instance, that those of us seeking freshness and balance in our wines would be well served by 2007 on account of it being long and drawn out which would allow late-ripening varieties to obtain optimal ripeness but while there were indeed some very elegant wines, many now appear to be unduly thin and astringent, which is to say the grapes never got sufficiently ripe.
On to 2009, a vintage of generally stellar reputation although I suppose my slight misgiving is that many of the wines are safe rather than thrilling – it's chastening to note that this was already 11 years ago and approaches to winemaking have only become more adroit subsequently.
Lastly, no discussion of recent vintages would be complete without a comparison between 2015 and 2017. The former was dry and early producing healthy fruit and guess what? The resulting wines are typically super-concentrated. The latter, meanwhile, was dry but surprisingly cool during growing season and the wines which came about seem to have extra complexity and finesse as a result, a vintage that in many ways recalls 2003.
A couple of provisos regarding the above. Firstly, I want to reiterate that my comments refer mainly to the red wines of Stellenbosch. While we are all sometimes inclined to use what happens in this most celebrated of districts during harvest as applying to the Winelands in their entirety, it's really not that useful after a point. Kanonkop is inevitably going to experience different growing conditions in any particular year compared to Sadie Family Wines in the Swartland, De Wetshof in Robertson or Strandveld outside Elim.
Secondly, while vintage is clearly an important determinant of intrinsic quality, I suspect not many consumers, even at the top-end of the market, really care as yet and it is therefore not set to significantly alter the price which any wine fetches on the secondary market that is starting to emerge. In this regard, the value premium that will remain most crucial for quite a while longer is going to be a recognizable name, or put differently, how carefully the brand has been managed over time.
Like our content?
Show your support.
Subscribe