SA wine industry trends
Of total wine sales by volume in 2021, South Africa exported 51% while 49% were local. Of those exports, 62.5% were bulk. Statistics obscure as much as they reveal, but it would seem from this that 1) the domestic market remains under-developed and 2) the world continues to view the primary virtue of this country's wine as being cheap.
Speaking at the recent SA Wine Industry Media Day, VinPro managing director Rico Basson highlighted the unprecedented number of "black swan" events of recent times: Brexit, Covid-19, disruption to logistics (lack of container availability, local ports unable to process cargo, shipping delays), soaring energy costs, local and international unrest, trade wars and, finally, climate change. Trading conditions, to put it mildly, have been difficult. "Grape producers' input costs have over the past decade increased on average by 7% per year, while a 14% increase is expected in 2022 at farm level," he says.
Wine prices remain low, however. The last time sales and supply were in balance was 2019, the industry currently having an excess stock of around 200 million litres. Consumers are shifting to box wine, this now accounting for more than 50% of local sales while online sales have fallen back to pre-pandemic levels. In terms of surplus removal, the industry is looking to export more wine for alternative purposes such as use in vinegar, cocktails and other foodstuffs while there is hope that the regulator will approve the use wine grapes as a base for ciders. The upshot is that average price increases for wine are therefore expected to remain below the consumer price index of 5%, and supply-demand equilibrium is only expected to come about by 2024. Basson, however, declares himself happy that the industry has largely avoided "dumping and discounting" to date.
Needless to say, it hasn't been a happy time for wine tourism. This usually accounts for 15% of wineries' total turnover, and it contributed R7.2 bn to the country's GDP in 2019. After plummeting to R2.7 bn in 2020, it contributed R4.1 bn to GDP in 2021 and is expected to reach R5.7 bn by the end of 2022.
As ever, the distinction needs to be drawn between commodity wine and fine wine, these two sectors separate but related. Basson says that financial pressures will hamper vine renewal rates in many quarters, but he also pointed to the foreign investment that is occurring such as the acquisition of Kleine Zalze by Advini. "The internationals reckon locals are pre-occupied with the present and aren't inclined to plan for the long-term. They also view winelands assets as a bargain because we're always talking the industry down and they bring a global perspective – South Africa helps balance a portfolio".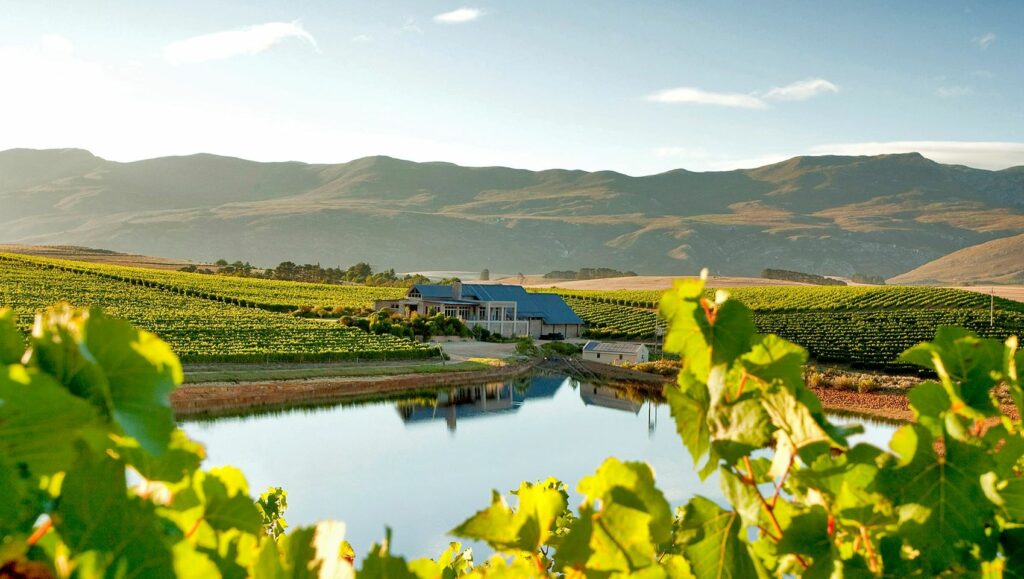 After a series of visits across the winelands I've conducted lately, my observation would be just how young and fragile the SA fine wine project actually is. JC Martin of Creation in Hemel-en-Aarde Ridge remarked to me that when he first started establishing vineyards in 2002 he fully expected Merlot to be his star performer on account of the cool growing conditions and clay-rich soils only for Pinot Noir to have worked out much better; Murray Barlow at Rustenberg in Stellenbosch has pretty much given up on Syrah (despite his Buzzard Kloof bottling being well decorated over the years) and will be planting more Merlot; while Stark-Condé in Jonkershoek Valley have decided that Chenin Blanc will be their top-end white wine going forwards, a new vineyard established for this purpose as recently as 2020.
Taking all the above into account, getting the cultivar mix right is probably the industry's biggest challenge – with generally humble Chenin Blanc and Colombar making up nearly 30% of the national vineyard, it's no wonder that SA gets viewed as the bargain basement of the wine world.
Like our content?
Show your support.
Subscribe