Tim James: France moves on what "natural wine" is
4
When a minority – even geekish – concern becomes more mainstream, it can lead to problems for some people. For one thing, the geeks can get irritated if their otherwise rather exclusive club gets contaminated by hoi polloi interest; secondly, the authorities can become involved if regulation is appropriate.
Natural wine has internationally become a significant subsector of wine in recent decades, maybe especially in Europe and Japan and among younger people. Its definition – or lack thereof – has been somewhat vexed: there is, I suppose, sufficiently broad agreement amongst the various bodies that organise the natural wine fairs that have become quite common; they can regulate producer admittance (largely on the basis of accepting a producer's bona fides, I suspect). But there's inevitably room for some dissembling from producers (arguably especially when larger commercial producers want to get involved), and for confusion amongst less well-informed drinkers.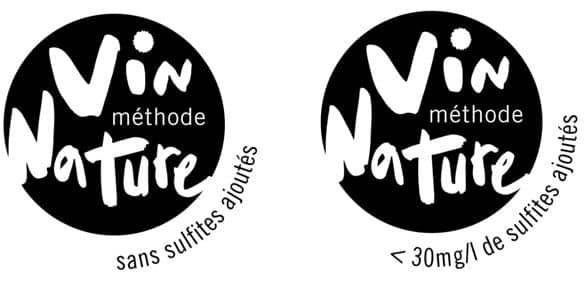 Now there is at last to be a formal, state-recognised charter for natural wine in France – the home and heartland of the movement. Two kinds of vin méthode nature will be permissible, depending on the (ever-controversial) addition of sulphites: either none at all or up to 30 mg/l. The two corresponding versions of the logo will be available to members of the Syndicat de défense des Vins Naturels, whose definitions are being used and which will analyse wines and may make spot checks and require documentation. Indigenous yeasts must be used in the wines, with no additives, filtration or fining, or any "brutal" manipulations of the wine (thermovinification, reverse osmosis and the like). And, crucially, the grapes used must be organically farmed.
This organic farming element is certainly underplayed by many South African producers of the sort of wine notably loved by the hipsters that Christian Eedes engagingly embraced in a recent article. And underplayed by the hipsters themselves and by commentators: it was notable that Christian spoke about himself "drinking so-called natural wine since it first appeared on the South African wine scene" and referred a few times to "natural wine". In fact, there are extremely few Cape wines that would meet the French qualification's requirements – not because of winemaking methods, but because of the demand that vineyards be organic.
I'm not suggesting that consumers are often deliberately misled – but I'd guess that most of the wine-bar-hipsters have somehow come to think of their tipple as "natural wine" and connect it to what's being drunk in natural wine bars around the world. There have, though, been some rather more manipulative uses made of the fact that nearly ALL wine in South Africa is defined in local regulations as "natural wine". For example, one very expensive chenin that appeared a few years back (I haven't seen subsequent vintages, so presumably a market failure), had "NATURAL WINE" emblazoned large on the back label, despite the wine having been made from non-organically farmed grapes. Perfectly legal, but surely cynical. Less aggressively, many producers seem content to have the "natural" epithet hazily attached to their minimal-intervention wines.  
The first and best-known of the few local producers of genuinely "natural" wine is Testalonga, the Swartland-based project of Craig and Carla Hawkins. Craig agrees that the new French move is a good thing. "The organic vineyard part is for me crucial", he says, "and is always sidestepped when someone is asked directly if they make natural wine (but don't actually). This is a great thing." He adds: "There are a lot of bullshitters in this industry and particularly now when it comes to Natural wine, suddenly your heavyweights want a chunk of the pie as well as the other parts of the pie, so this would help protect the small guy and in the end the consumer."
Craig, who exports his natural wines to (when I last heard) some two dozen countries, thinks that the French example might roll out to legislation elsewhere. And South Africa? He's considered over the last ten years aiming for something regulatory here, but admits that he's more concerned with his own winemaking: "I personally prefer to do things our way and not have any extra stickers and attachments on our bottle, people trust me and that's the way I like it."  But, he says, "Who knows – maybe down the line we should set something up".
In fact, even for Testalonga it would be "futile", Craig says, to have a vin méthode nature designation in South Africa. As for most of the "hipster" producers, his grapes are widely sourced, not from own farms as generally obtains in France (the Hawkins duo have now started their own vineyard programme, but foresee continuing to buy in grapes for Testalonga). "It was hard enough getting a lot of my growers to go organic but then to force them to certify (some do naturally, but that's their choice) would be one step too far for a lot of them at this stage".
It's certainly not my intention to decry the minimalist or innovative Cape wines that do not come off organic vineyards (which is most of them, as I said). Many of them are amongst the best and most interesting of the country's modern production. But we will, for a long time, be without legislation on this matter, and it is important that we show respect for the international natural wine movement and try to keep the category as full of integrity as we can.
More on the subject by Amsterdam-based wine writer Simon J Woolf here.
Tim James is one of South Africa's leading wine commentators, contributing to various local and international wine publications. He is a taster (and associate editor) for Platter's. His book Wines of South Africa – Tradition and Revolution appeared in 2013
Attention: Articles like this take time and effort to create. We need your support to make our work possible. To make a financial contribution, click here. Invoice available upon request – contact info@winemag.co.za
Like our content?
Show your support.
Subscribe