Tim James: The old matter of wine scores versus notes
By Tim James, 25 November 2019
9
The old, classic questions and problems keep on returning – as they must until a new reality renders them redundant (hard to imagine in the case I'm thinking of). I suppose that's partly what "classic" means here, and I also suppose that each time the question is aired there will be someone to whom it is new – while the old hacks can scarcely keep down a yawn.
The one I'm concerned with here is not just the hoary problem of wine scores as such (and also bringing in the difficult matter of a professional critic's objectivity – desirable or otherwise). It's more about scores in relation to notes – when one or other (usually the note) is ignored by the person seeking an opinion. Of course, I'm talking about the situation where the note is a half-way decent one that conveys a reasonable description of what a wine is really like – something more than the too-common list of various aromas and flavours that must inevitably differ from taster to taster.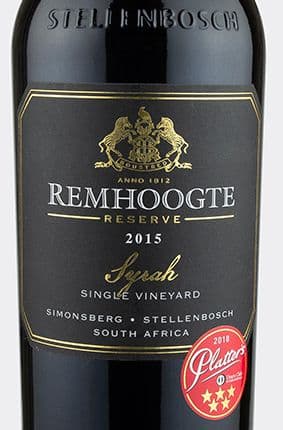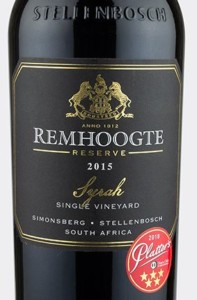 The problem came up twice recently for me, in rather different ways; and in each case, the note in question is in the Platter's Wine Guide. A few evenings back I got a rather irritated-plaintive email from a friend. It began with a sort of sigh: "Only looking for something decent to enjoy…" and ended with "Maybe I'll always battle with other people's joys of shiraz…". In between was the complaint that a few years back I (and the final five-star panel) had given five stars to Remhoogte Reserve Syrah 2015. My friend found a bottle, opened it and had "been battling ever since to understand why it was rated thus".
In fact, knowing my friend's tastes, in this case, shared by me, I could have told him that he would undoubtedly not enjoy this wine. I had nominated it for five stars not because I hugely liked or admired it, but because it seemed to me an unusually good example of a style of syrah that in fact I don't enjoy but believe to be valid, as many people do enjoy it. I looked up my note in Platter's: it started off by pointing to the obviousness of the new oak, and I'd written that the "massive edifice of fruit, tannin, oak and acidity will take years for real harmony"; but I pointed to the great fruit intensity and the pleasingly dry finish.
The moral is obvious: a high score doesn't necessarily mean that everyone will (let alone should!) like the wine. As to my attempt at objectivity, well, the Platter's guide has to aim at that in a way that an individual taster doesn't really need to. (Me in my individual capacity, for example, or Christian Eedes on this website. I can't imagine Christian giving this particular syrah anything approaching the sort of score he gives to, say, Craven's light, scarcely-oaked version – though if he did taste it, I'm sure he could respond to its best qualities. Regular readers would understand where Christian is coming from in the matter of syrah, and that is all to the good.)
Incidentally, my friend didn't even really agree with my positive comments about the Remhoogte (which I made a few years back, of course), and couldn't find the fruit intensity.
The other example I was thinking of occurred at a dinner during my recent visit to Moscow, where an importer was showing some of its range of Cape wines to a bunch of smart sommeliers. Most of them were very pleasing to me, but there was one that I couldn't appreciate – a Bordeaux-style blend which had all the heavily oaked power, ripeness and sweet richness that I (clearly unlike many others) dislike in the older-fashioned style of Stellenbosch reds.
This wine, I found, had received a score of 94 in Platter, just short of the 95 for the Remhoogte, which I think a far superior version of a big Stellenbosch red (not sweet, for an important start). I probably wouldn't have scored this wine more than about 88 (and would have felt generously objective doing so!). But in fact, it wasn't the score that made me indignant. If the note had properly indicated what the wine was like it would have been a simple matter of disagreement over the quality – that happens all the time, of course. But although the phrase "richly fruited" occurred in the Platter's note, so did the words "classic", "nuanced", "subtly" (attached must unjustifiably to "generous"). But again, I have to suppose that the Platter taster's concept of classic subtlety really can accommodate this wine and we must agree to differ. (I'm not naming the wine mostly because I don't want to identify the taster, which wouldn't serve a useful purpose now.)
So, where does this little tale leave us? Sadly, where we so often are with wine … in the throes of disagreement. But I do want to underline my main point. Even when the taster is perhaps not altogether competent (who decides?), or is certainly possessed of an aesthetic that is foreign to one's own – the note should always be more important than the score.
And I will persist, whenever possible, in avoiding any need to score.
Tim James is one of South Africa's leading wine commentators, contributing to various local and international wine publications. He is a taster (and associate editor) for Platter's. His book Wines of South Africa – Tradition and Revolution appeared in 2013
Attention: Articles like this take time and effort to create. We need your support to make our work possible. To make a financial contribution, click here. Invoice available upon request – contact info@winemag.co.za
Like our content?
Show your support.
Subscribe