Tim James: Where do local wine lovers most need to "go foreign"?
By Tim James, 7 December 2021
3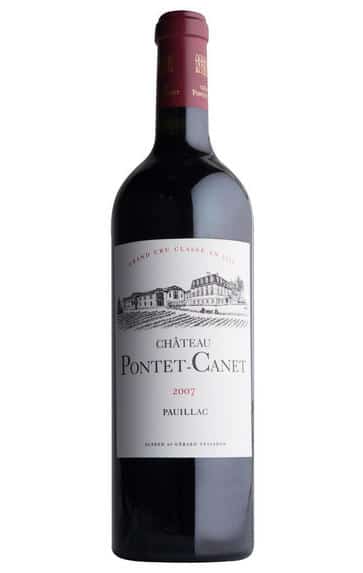 With the general leaps in quality of Cape wine, which types of wine do we actually need to drink foreign examples of? (With "we" and "need" as terms left unexamined, and the question of affordability probably part of the answer's texture.) It's a question I've asked before – and answered at least for myself, as expressed in some buying patterns, with my budget and levels of extravagance taken into account. But, given local advances in some areas, it's a question worth pondering occasionally.
What prompted me to do so now was a tasting I organised over the last weekend for my monthly group, which looks only at foreign wines – mostly as a means to gain experience that single budgets helps to prohibit. Normally we have a fairly tight focus, aiming to learn something in general as well as specific terms. So, last month we looked at newish-wave Spanish wines. I don't know what was originally intended for last Sunday, but our expected presenter was stuck in London by arguably racist travel proscriptions, and I stepped in to offer a rather hedonistic random selection of eight older red wines (from 2002 to 2009 as it happened), mostly in pairs – two burgundies, two northern Rhônes, two Bordeaux, plus totally mismatched Rioja and Châteauneuf-du-Pape.
It was a successful and enjoyable (blind) tasting, but my point here is: while these were all good benchmark European classics, but not the greatest foreign examples of their varieties/types, what did they suggest about the comparative quality of locals? Obviously, previous experience plays a part in mulling that point. Here are a few vague generalised thoughts.
We started with a rather controversial pair of burgundies, both from the decent 2008 vintage – though it would have been hard to guess that: Lafarge Volnay and Dujac Chambolle-Musigny. The former was light and tightly acidic, elegantly balanced and fresh to those that liked it; the latter riper, richer, oakier and more tannic, certainly more concentrated and a bit too showy for some of those who preferred the lean restraint of the Volnay. Apart from anything else, it showed the disparateness of burgundy. But were these village burgundies better than the priciest local examples, which cost less than half as much? Not really (though local ageability is not yet well established) – given that Cape pinot is a category that has improved more immensely than many in the last decade. Burgundy has become so outrageously expensive that the best locals do seem good value, and one can really now explore the subtleties of terroir (especially from the likes of Storm, Crystallum, Newton-Johnson, Oak Valley and others). But if you're rich, there's obviously a wider range of such fascinating subtleties from Burgundy; and if you're extremely rich, incomparable wines from there. (I'd guess something rather similar could be said about local chardonnays and white burgundy; and that would be true of chardonnays of many countries – Australia, California, etc.)
We then tasted two syrahs from great appellations: Rostaing Côte Rôtie 2007 and Domaine Colombier Hermitage 2009. Coincidentally, they showed a rather similar pattern of older-fashioned restraint and more modern opulence. Very good. But syrah is a grape that I am very happy to mostly buy local versions of, with no apologies for quality needed from an expanding handful of top Cape syrahs, at (mostly) notably lower prices. Don't shout at me about the greatest and most distinctive northern Rhônes, which everyone should try to drink sometimes. But I'd insist that if you can't afford the generality, you're not going to be short-changed in terms of quality.
I wouldn't say that about bordeaux. We tasted two examples of very good Médoc producers from comparatively modest vintages (probably a less important matter in the last two decades than in previous ones): Château Léoville-Poyferré 2004 was less stolid than I expected, and drinking beautifully, and Ch Pontet-Canet 2007 readier for drinking than when I last tasted it a year or two back – but still evidencing, in everything from the egregiously heavy bottle onwards, that it was aiming at a more Napa-influenced market. Both rather delightful, and I think they might have won a vote for the favourite wines of the tasting – certainly the favourite pairing.
Higher-end bordeaux, like the burgundy equivalent, is very expensive, despite vastly greater quantities of it being produced – which does tell you something about just how wonderful it is. I can't afford much in the way of classed growths these days, but I've written before about the great value to be had lower down the pecking order, even quite far down (hard as it is to find them locally) – a few weeks ago I drank with much pleasure a most agreeable bottle of a Fronsac, Ch. Du Bergey 2016, which I found locally a few years ago for R165! I'd have had no luck in finding a local cab-based equivalent for twice the price – not necessarily in terms of absolute quality (whatever that is) but in terms of succulent-savoury balance and dry-finishing drinkability. And I'd argue that would be true all the way up: however excellent Kanonkop Paul Sauer may be, it can't compete if what one wants is that kind of dry, elegant restraint that Bordeaux delivers so seemingly effortlessly. Though clearly there are many who even rather spend many more thousands on quite youthful vintages of Paul Sauer at auction than on a good bordeaux, and I can't argue – just say: well, not me, Bordeaux remains for me the great irreplaceable.
Our second-last wine, from Rioja in Spain, was the least expensive of the tasting, but certainly not the least enjoyed or enjoyed. But López de Heredia Viña Tondonia Reserva is a unique wine, and there's nothing local to compare it to.
Not so the last wine – or not so up to a point at least, and in general terms. One of the best known crus from Châteauneuf-du-Pape, Domaine du Vieux Télégraphe, here the 2004. Big, ripe, powerful and with an edge of rusticity, at a declared 14.5% alcohol (and I bet this was higher), it nonetheless manages a dry finish and a degree of freshness that Stellenbosch hardly ever manages to produce with its bigger, bolder wines. I think it's the genuine dryness, above all, in the balance that makes Châteauneuf such a great wine for me. Maybe it's less a matter of winemaking than of viticulture that makes that balance so rare in the Cape. I hope it's not a matter of terroir. Probably a lot is to do with a variety, grenache (usually dominating the Châteauneuf blend), that is beautifully suited to the terroir, including climate. Grenache/garnacha is being ever more planted here, which is great news, but the variety seems to need significant vine maturity to show its magnificent best – we'll certainly see better and better Cape examples in the years and decades to come.
Whatever, the Cape is largely doomed to a warm climate as much as is Châteauneuf, and its winemakers and viticulturist need to work to achieving freshness as well as power and boldness. They've come a long way, and make some wonderful wines, but this, I firmly believe, is the area in which there's still a lot of room for improvement. Part of the answer is simply in earlier picking, but only part, I suspect. It's not what they do in Châteauneuf. I don't know what they do, but it's something great.
Much to be grateful for here, despite the ever-rising prices of the best, and the vitally significant brilliance of the few, but in many areas of red wine production there's a way to go still.
Tim James is one of South Africa's leading wine commentators, contributing to various local and international wine publications. He is a taster (and associate editor) for Platter's. His book Wines of South Africa – Tradition and Revolution appeared in 2013
Help us out. If you'd like to show a little love for independent media, we'd greatly appreciate it. To make a financial contribution, click here. Invoice available upon request – contact info@winemag.co.za
Like our content?
Show your support.
Subscribe