Prescient briefing: SA wine industry surpasses its challenges and extends its global reach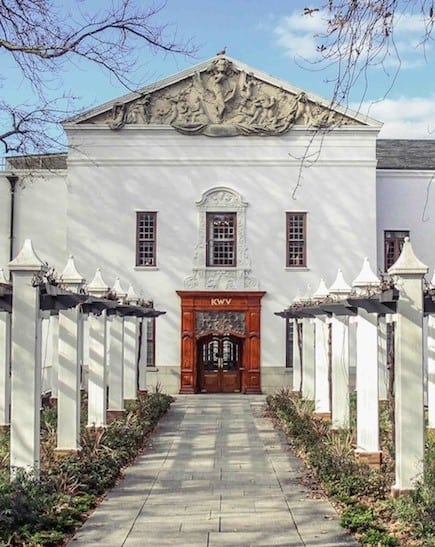 The SA wine industry has gone from crisis to crisis over the past three years but has continued to make inroads into the all-important European market. Winemakers are also looking to capitalise on Brexit to access the UK market as well as gain a foothold in the booming Asia-Pacific market.
Its success in overcoming the obstacles put in its way has been premised on its deserved reputation of producing wines that offer a combination of exceptional value and excellent quality. It has also benefited from being the first harvest of the calendar year, putting it in a position to deliver its wines to Europe before other wine-growing regions.
Through a combination of resilience and its ability to innovate, the industry has continued to grow globally despite the collapse of wine sales during Covid-19, adverse weather conditions for wine growing since 2019 and still harsh economic conditions.
SA wines are raking in enviable rankings in the international wine awards, various wineries appearing in this year's top 50 list of The World's Most Admired Wine Brands compiled by Drinks International, KWV coming in at No. 38 and being named The Most Admired Wine Brand in the Middle East & Africa, Kanonkop placing No. 43, Nederburg No. 45 and Bruce Jack No. 49.
Other achievements include two South African wines winning Best in Show at this year's Decanter World Wine Awards, these being Le Riche Reserve Cabernet Sauvignon 2020 and Iona Elgin Highlands Chardonnay 2021,. A further four wines won platinum awards (97-100 points), these being Bellingham The Founder Series Freda 2021, Diemersdal The Journal Sauvignon Blanc 2022, Neil Ellis Whitehall Chardonnay 2021 and Rust en Vrede 1694 Classification 2018.
In general, renowned wine critics have stated that the South African wine industry is producing some of the most exceptional and exciting wines in the world right now.
South Africa is the eight largest producer in the world, its rich diversity of terroirs assuring the industry's global renown.while produces are slowly embracing more diverse grape varieties – Pinotage, the cross between Pinot Noir and Cinsault is of course unique to the country.
The wine industry isn't alone in navigating the unprecedented headwinds of the past few years. As an investment manager with local roots and global reach, Prescient has drawn on its decades of experience and systematic, data science-based investment process to ensure it continues to provide clients with the consistent results they need to meet their long-term goals.
Prescient Investment Management (Pty) Ltd is an authorised FSP (612).
Like our content?
Show your support.
Subscribe