Musgrave Copper Brandy
According to Cape Town-based Musgrave Spirits, South Africa has seen over 400 new craft gins hit the market since the movement took off in 2016 (although how many will prevail after lockdown remains to be seen). Now Musgrave, which has two well-established gin brands, namely Original and Pink, is looking to disrupt the premium potstill brandy market with two flavour-infused offerings.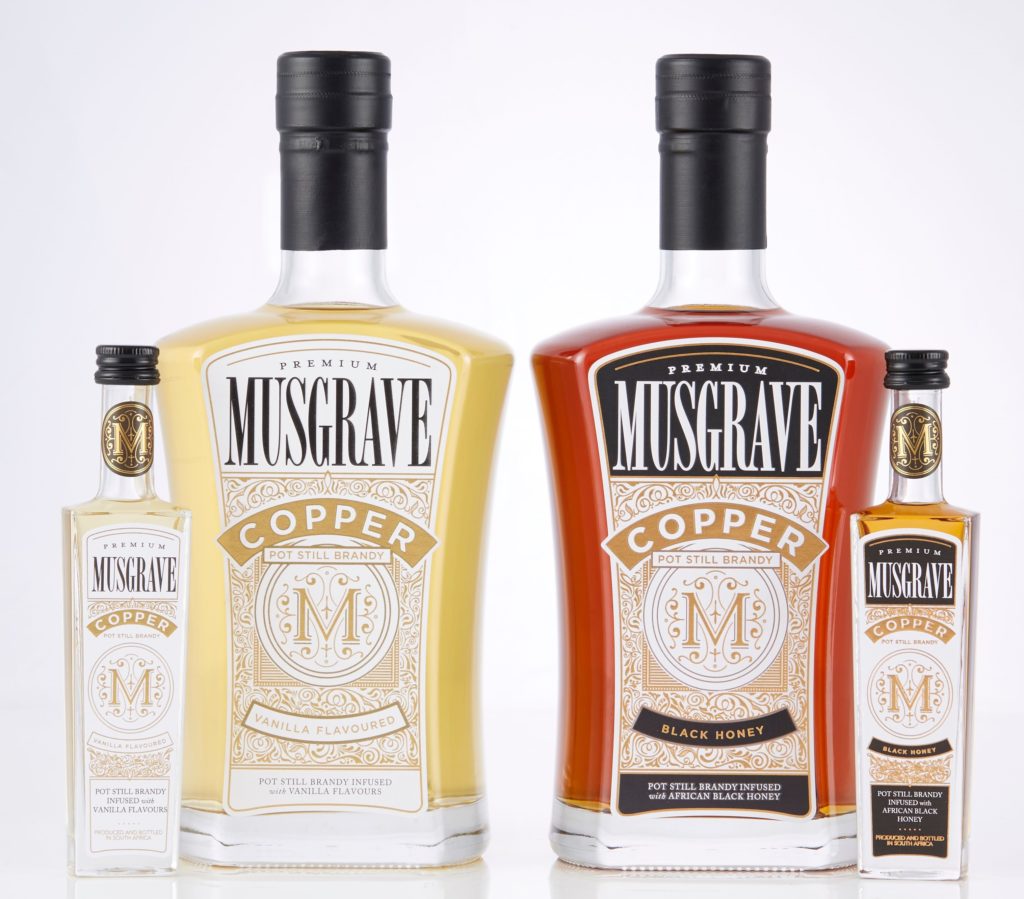 Base product is sourced from Distell's Van Ryns facility and the generic brand name is Musgrave Copper Pot Still with the emphasis on "Copper". There are two bottlings, the first with added vanilla from Indian Ocean Islands and the second with dark honey from Zambia. Prior to tasting them, I was a little fearful they'd be obvious and overdone but I'm happy to report they are both pretty smart.
Musgrave Copper Vanilla Flavoured
Price: R399
From 3-Year-Old brandy. The nose shows a subtle and attractive note of vanilla plus some floral fragrance. The palate is clean, light and fresh with a slight but not unpleasant sweetness to the finish.
Musgrave Copper Black Honey
Price: R450
From 5 to 20-Year-Old brandies. The nose shows notes of honey, orange and spice while the palate has is rich and round with good depth of flavour.