Christian Eedes, Editor, Winemag.co.za

After graduating from Stellenbosch University with a BA Honours in philosophy, Christian spent a brief period in the advertising industry as a copywriter. He joined Wine magazine in 2000 and served as editor between May 2008 and December 2009. Christian has completed a wine evaluation course and a small-scale winemaking course under the auspices of the Department of Viticulture and Oenology at Stellenbosch University. His experience includes tasting for the Old Mutual Trophy Wine Show and Platter's South African Wine Guide in addition to various other local and international competitions.
---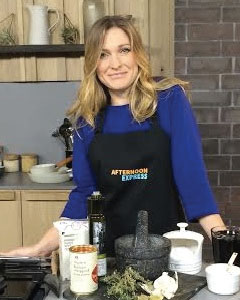 Rebecca Constable, Specialist Buyer for Wine, Woolworths
Rebecca Constable joined Woolworths in 2009 and has worked with the wine team for the last six years. She is currently one of the Specialist Buyers for Wine, and manages the white and sparkling portfolios. Her responsibilities are end to end from commercial through to managing the product range, packaging and marketing. Prior to arriving in South Africa, she worked in food retail at Marks & Spencer and Sainsbury's in the UK. When not enjoying wine and food, she can be found cycling along Chapman's Peak, a favourite Cape Town spot.
---
Franck Dangereux, Chef (for Wine Label Design Awards)
Franck was born into food in Cannes, France. At the age of 15, he started at the Nice Hotel School before a stint with Roger Vergé of Le Moulin de Mougins and then on to various Michelin 3-star restaurants in Paris. He fell in love with South Africa after a chance visit and he started working with the late Frank Swainston at Constantia Uitsig in the early 1990s. In 1996, he created La Colombe restaurant on Constantia Uitsig farm which was to become much celebrated. He is currently chef and co-owner of the Foodbarn at Noordhoek Farm Village.
---
Sean Harrison, Consultant to Graft
Sean Harrison has some 25 years of experience in graphic design and branding. He currently advises independent brand consultancy Graft having previously been a founding member of Whitespace Creative. He is a winner of various national and international awards and has judged at both the Loerie Awards and Cannes Lions Awards.
---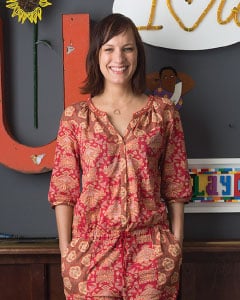 Carla Kreuser, Freelance designer and previously creative director at The Jupiter Drawing Room (for Wine Label Design Awards)
Carla Kreuser is an award-winning graphic designer, creative director, illustrator and artist, based in Cape Town. Her design and illustration work often overlap as she explores the playful dance between pictures and words. She has her Master's in Illustration from University of Stellenbosch and was selected to speak about her graduate project at the Design Indaba Conference in 2015. On finishing her studies, she rejoined The Jupiter Drawing Room (Cape Town) as a Creative Director, where she worked until going freelance. Her first solo show, 'Pink Moon', was exhibited in 2016 and she has three illustrated books to her name.  carlakreuser.com / @skallakind
---
Rudi de Wet, Graphic Artist (for Beer Label Design Awards)
Rudi de Wet's work is characterised by bold, colourful and energetic executions. He specialises in illustration, hand-drawn type, character illustration, interior artwork and pattern design.He has his own independent studio, based in Cape Town that has been operating for 10 years. It produces work for a variety of media and environments, for local and international clients, from concept to craft.
---
Greg Gilowey, Beer Country (for Beer Label Design Awards)
Greg, together with his brother-in-law Karl, are the founders of Beer Country – SA's first brand dedicated to all things beer, food and fire. Together they have produced their own tv show, designed and written their own recipe book, created all manner of social media content and have been involved in more than a few collaboration brews with some of SA's top breweries, including their award-winning Moerkoffie Condensed Milk Stout. Greg holds a degree in industrial design and prior to starting Beer Country, he ran his own product and furniture design business for well over a decade.
---