Cabernet Franc Challenge 2018: Results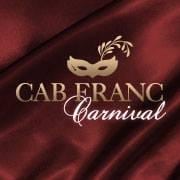 Results of the third annual Cabernet Franc Challenge convened by Cobie van Oort, wine marketing consultant and organiser of the Cabernet Franc Carnival, were announced yesterday.
50 entries were received in total and judges were Christine Rudman, Tinashe Nyamudoka, Samarie Smith, Anita Streicher-Nel and Lizette Tolken.
The Top Six were:
Anthology Cabernet Franc 2015
Morgenster Cabernet Franc 2015
My Wyn Cabernet Franc 2015
Ondine Cabernet Franc 2014
Rainbow's End Cabernet Franc Limited Release 2016
Warwick Cabernet Franc 2015
The Top Three Blends were:
Alto Rouge 2016
Kunjani Red Blend 2015
Morgenster Lourens River Valley 2011.
Best Vintage Wine was Holden Manz Cabernet Franc Reserve 2013.
Best Value Wine was Ormonde Ondine Cabernet Franc 2014 selling for R95 per bottle.
The Top Six will be available for tasting at the Cabernet Franc Carnival at Avontuur Estate on 19 May at one of three tutored tastings at 11h30, 13h00 and 14h30 respectively. Only 20 persons per tasting. The tasting will be presented by Christine Rudman. Tickets for the Carnival can be bought from www.plankton.mobi at R220 pp or R250 at the gate.
Like our content?
Show your support.
Subscribe