FNB Sauvignon Blanc Top 10 2018 winners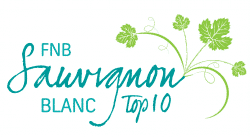 Results of the 2018 FNB Sauvignon Blanc Top 10 competition have just been announced, the winners as follows:
Bellingham Homestead 2018
D'Aria The Songbird 2017
De Grendel Koetshuis 2017 (wooded)
Diemersdal Winter Ferment 2018
Flagstone Free Run 2017
Fryer's Cove Doringbay 2017
Nitida Wild Child 2017 (wooded)
Rustenberg 2018
Tokara Reserve Collection Elgin 2018
Zalze Vineyard Reserve 2017 (Kleine Zalze)
A thought: Isn't time for the SA wine industry to do away with top 10 competitions in favour of awarding gold, silver and bronze medals? There were 176 entries for the FNB Sauvignon Blanc Top 10 competition and judging took place over four days – to reward just 10 wines and overlook the rest seems counter-productive.
Related articles
Reviews
De Grendel Sir David Graaff First Baronet of Cape Town 2015
4 January 2022
This wine honours the life and legacy of Sir David Pieter De Villiers Graaff, the 1st Baronet of Cape Town and founder of De Grendel, the label (silver at the...
2
Reviews
Fryer's Cove new releases
3 December 2021
Vineyards for the far-flung West Coast venture that is Fryer's Cove were first planted by winemaker Wynand Hamman along with father-in-law Ponk van Zyl and brother-in-law Jan in 1999, and...
5
Opinion & Analysis
The ups and downs of modern SA wine
2 November 2021
"One winemaker, one winemaking philosophy," said Alastair Rimmer when introducing the recent "A Decade of DeMorgenzon Chenin Blanc" – as the newly appointed CEO and winemaker at this Stellenbosch property,...
1