FNB Sauvignon Blanc Top 10 2018 winners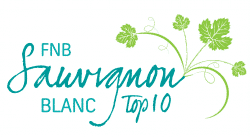 Results of the 2018 FNB Sauvignon Blanc Top 10 competition have just been announced, the winners as follows:
Bellingham Homestead 2018
D'Aria The Songbird 2017
De Grendel Koetshuis 2017 (wooded)
Diemersdal Winter Ferment 2018
Flagstone Free Run 2017
Fryer's Cove Doringbay 2017
Nitida Wild Child 2017 (wooded)
Rustenberg 2018
Tokara Reserve Collection Elgin 2018
Zalze Vineyard Reserve 2017 (Kleine Zalze)
A thought: Isn't time for the SA wine industry to do away with top 10 competitions in favour of awarding gold, silver and bronze medals? There were 176 entries for the FNB Sauvignon Blanc Top 10 competition and judging took place over four days – to reward just 10 wines and overlook the rest seems counter-productive.
Like our content?
Show your support.
Subscribe