International Wine Challenge 2017 results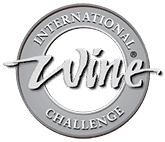 Results of the International Wine Challenge 2017 were recently announced and local wines to win gold as follows:
Babylonstoren Nebukadnesar 2014
Babylonstoren Sprankel 2011
Boschendal Elgin Chardonnay 201Boschendal Elgin Pinot Noir 2015
Bouchard Finlayson Crocodile's Lair/Kaaimansgat Chardonnay 2015
Bouchard-Finlayson Galpin Peak Pinot Noir 2015
Cape Point Vineyards Isliedh 2015
Cape Point Vineyards Sauvignon Blanc Reserve 2015
Constantia Glen Two 2016
DeMorgenzon Reserve Chardonnay 2016
DeMorgenzon Reserve Chenin Blanc 2016 – International Chenin Blanc Trophy
Grand Vin de Stellenbosch 2015 (Origin Wine)
Neil Ellis Jonkershoek Cabernet Sauvignon 2014
Neil Ellis Whitehall Chardonnay 2015
Painted Wolf Pictus V 2016
Paul Cluver Dry Encounter Riesling 2015
Paul Cluver Noble Late Harvest 2014
Paul Cluver Seven Flags Pinot Noir 2015
Rustenberg Five Soldiers Chardonnay 2015
Saronsberg Full Circle 2015
Saronsberg Seismic Rooi 2014
Saronsberg Shiraz 2015
Stellenrust Old Bush Vine Chenin Blanc 2015
To view the results in full, click here.
Like our content?
Show your support.
Subscribe