Kanonkop buys Laibach
2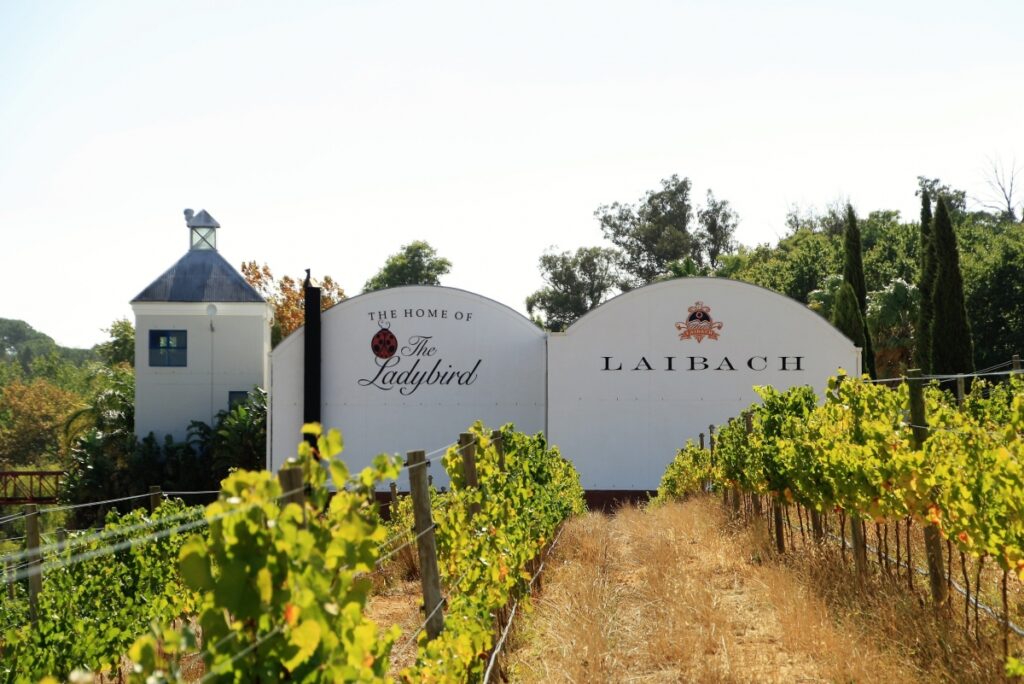 Kanonkop has purchased neighbour Laibach, the two properties situated in the Simonsberg ward of Stellenbosch. Since 1994, Laibach has been in the possession of the German Laibach family – current owner Petra Laibach-Kühner is retiring.
According to Johann Krige, who together with his brother Paul owns Kanonkop, the purchasing of Laibach will allow Kanonkop to unlock future value in its wine endeavours. Laibach vineyards amount to 40ha, the farm certified organic since 2012. Kanonkop, meanwhile, has 100ha of plantings.
Laibach includes a cellar and various other buildings including guest accommodation. The Laibach management team of Michael and Anél Malherbe, winemaker Francois van Zyl as well as all employees will remain on the estate. The price Kanonkop paid for Laibach has not been disclosed.