No more sighted, free tastings
56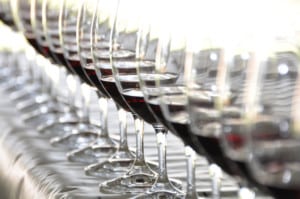 For the last nine years, Winemag.co.za has taken a hybrid approach to generate ratings, combining the outcome of sighted tastings conducted by me as editor on an ad hoc basis with the more formal findings that were generated by a three-person panel tasting blind, these dubbed "Reports".
Those producers wishing for a sighted review simply had to ensure that I got to see the wine one way or another and no money changed hands. On the other hand, those wishing to have their wines included in a category line-up where they are measured against their peers, labels out of sight have been required to pay an entry fee.
The free, sighted tastings were useful in that they allowed Winemag.co.za to cover those producers who can't or won't enter wine competitions. South African wine has been in a terrifically exciting state of flux over the last decade with a wave of new and interesting wines emerging from all sectors of the industry. But how to separate the worthy from the not so worthy?
Winemag.co.za feels that it is time to do away with the hybrid approach and insist on blind tastings as standard across the board. To be clear, the only ratings appearing on this site from now on will be based on tastings where participants have paid an entry fee.
What justification for that fee? Well, that's quite simple – why should non-payers get the benefit of our endeavours when others have no issue with paying? Our experience has taught us that both producers and consumers appreciate the value we add – in an over-traded market, ratings lead to more informed purchase decisions.
I would also contend that blind panel tastings are 1) fairer as wine is measured on inherent merits rather than brand attributes or presumed pedigree and 2) they are more rigorous in that the wines are assessed by three wine professionals and not just one. In addition, there is the not immaterial issue of Winemag.co.za's continued financial viability at a time when all digital media is struggling – we simply cannot afford not to charge for our expertise.
It is our aim to expand our tasting activities in 2020 and we intend to assess Chenin Blanc, Méthode Cap Classique, Pinotage, unwooded Sauvignon Blanc and perhaps some of the more niche categories like sweet and fortified wine in addition to what we already cover. The site will continue to feature some of the best wine and food writing in the country by our esteemed contributors including Michael Fridjhon, Joanne Gibson, Tim James, Melvyn Minnaar and Greg Sherwood MW on wine as well as Daisy Jones and Anna Trapido on restaurants. I'm sure you will miss reading a daily wine review, as I will miss writing them, but there should be plenty of other content to keep you occupied.
Postscript
It bears mentioning that we are exploring reader funding. If you like what we do, we invite a financial contribution. The amount is voluntary — you decide how much and how often. To find out more, click here.