Romcom to be set in Stellenbosch announced
9
 San Francisco-based Eileses Capital have announced that it will be providing funding for a film to be set in Stellenbosch aimed at promoting South African wine to an international audience.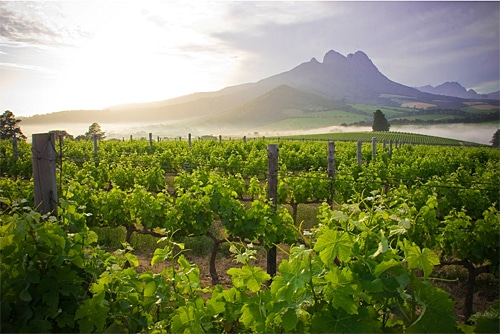 Richard Truter of Johannesburg production company Picture Tree will be the director – he has worked extensively in the UK directing TV commercials for the likes of BMW, Cadillac and Stella Artois and this will be his feature film debut. The movie will be a romantic comedy with international actors as leads but locals set to be deployed extensively in supporting roles and in a production capacity.
"We feel that Stellenbosch and the Cape Winelands are under-spoken for in the global market and the intention is to elevate Stellenbosch as a destination. Think what Under the Tuscan Sun did for Tuscany or A Good Year did for Provence," says Truter. "Part of the plot will also be how a wine farm rebuilds itself having encountered economic difficulties."
Filming is provisionally set to start in the summer of 2020-2021 with the release date scheduled for the second half of next year, distribution largely via streaming video on demand channels like Amazon Prime or Netflix.
Eileses Capital was founded in 2016   by Kishore Bopardikar and Charles Marston. With extensive experience in technology, the company's investments range across multiple sectors including healthcare, the food industry, and core technology. They acquired both Stellenbosch property Warwick and winemag.co.za in 2018.
Like our content?
Show your support.
Subscribe