Top 100 SA Wines 2012 results
7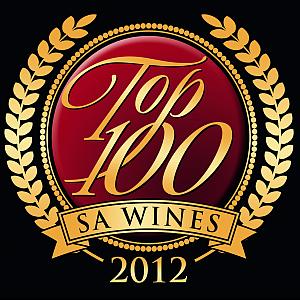 The second annual Top 100 SA Wines competition saw 366 entries tasted compared to 39o in 2011. Top performing producer with five wines among the winners was Jordan. Here is the full list of winners in alphabetical order:
Allée Bleue Isabeau 2011
Allée Bleue Pinotage 2009
Alvi's Drift AD Chardonnay 2011
Alvi's Drift AD CVC 2011
Alvi's Drift Viognier 2011
Anwilka 2009
Avontuur Estate Dominion Royale Shiraz Reserve 2009
Bellingham The Bernard Series Old Vine Chenin Blanc 2010
Bon Courage Jacques Bruére Brut Reserve 2007
Boplaas Cape Tawny Reserve Port 1997
Boplaas Cape Vintage Reserve Port 2009
Boschendal Grande Cuvée Brut 2007
Bosman Family Vineyards Erfenis 2010
Bosman Family Vineyards Optenhorst Chenin Blanc 2010
Calitzdorp Cellar Cape Ruby 2010
Calitzdorp Cellar Touriga Naçional 2010
Cape Point Vineyards Sauvignon Blanc Reserve 2010
Capelands Estate Redstone 2010
Cederberg Cabernet Sauvignon 2009
Cederberg Five Generations Cabernet Sauvignon 2009
Cederberg Shiraz 2009 Dalla Cia Giorgio 2007|
David Nieuwoudt Ghost Corner Sauvignon Blanc 2011
Diemersdal MM Louw Sauvignon Blanc 2011
Doolhof Signatures of Doolhof Malbec 2010
Driehoek Shiraz 2010
Eenzaamheid Chenin Blanc 2011
Eikendal Cabernet Sauvignon 2009
Elgin Heights Shiraz 2010
Elgin Vintners Shiraz 2008
Ernie Els Big Easy 2010
Ernie Els Proprietor's Syrah 2010
Ernie Els Signature 2008
Glenwood Chardonnay Vigneron's Selection 2010
Groot Constantia Gouverneurs Reserve 2009
Groot Constantia Gouverneurs Reserve White 2010
Hamilton Russell Vineyards Chardonnay 2011
Hamilton Russell Vineyards Pinot Noir 2010
Jean Daneel Chenin Blanc 2010
Jordan Chardonnay 2010
Jordan Chenin Blanc 2011
Jordan Nine Yards Chardonnay 2010
Jordan The Outlier Sauvignon Blanc 2010
Jordan The Real McCoy Riesling 2010
JP Bredell Wines Bredell's Cape Vintage 2003
Kanu KCB Chenin Blanc 2009
Ken Forrester The FMC 2010
Klein Constantia Cabernet Sauvignon 2009
Klein Constantia Vin de Constance 2007
La Motte Pierneef Shiraz Viognier 2009
La Motte Shiraz 2009 Landau du Val Late Vintage Semillon Private Collection 2010
L'Avenir Grand Vin Pinotage 2009
Le Riche Cabernet Sauvignon Reserve 2009
Lisha Nelson Cabernet Franc 2008 2008
Lomond Conebush Syrah 2008
Lomond Pincushion Sauvignon Blanc 2010
Lomond Pincushion Sauvignon Blanc 2011
Lomond Sugarbush Sauvigon Blanc 2010
Longridge Brut 2008
Longridge Chardonnay 2009
Longridge Merlot 2008
Louis Wines Louis Cabernet Sauvignon 2008
Miles Mossop Max 2008
Mulderbosch Chardonnay Barrel Fermented 2008
Mulderbosch Chenin Blanc Steen op Hout 2010
Mvemve Raats De Compostella 2009
Neethlingshof The Owl Post Pinotage 2010
Nitida Club Select Sauvignon Blanc 2011
Oldenburg Vineyards Cabernet Franc 2009
Oldenburg Vineyards Chenin Blanc 2011
Overgaauw Tria Corda 2009
Paul Cluver Chardonnay 2010
Rickety Bridge The Foundation Stone 2010
Rietvallei Wine Estate Special Select Esteanna White 2011
Rustenberg Stellenbosch John X Merriman 2009
Saronsberg Provenance Rooi 2010
Saronsberg Provenance Shiraz 2010
Saronsberg Shiraz 2010
Saronsberg Viognier 2010
Saxenburg Private Collection Shiraz 2007
Shannon Vineyards Sanctuary Peak Sauvignon Blanc 2011
Simonsig Kaapse Vonkel Brut 2007
Stark-Conde Three Pines Cabernet Sauvignon 2009
Sumaridge Chardonnay 2010
Super Single Vineyards Mount Sutherland Syrah 2009
Swartland Bushvine Pinotage 2010
Swartland Bushvine Shiraz 2010
Teddy Hall Dr Jan Cats Chenin Blanc Reserve 2010
Teddy Hall Hercules van Loon Cabernet Sauvignon Reserve 2008
The High Road Director's Reserve 2009
Tierhoek Straw Wine 2007
Tokara Director's Reserve Red 2008
Tokara Director's Reserve White 2010
Van Loveren Christina van Loveren Shiraz 2010
Vilafonté Series M 2009
Vondeling Baldrick Shiraz 2011
Vondeling Sweet Carolyn 2007
Warwick Trilogy 2009
Wildekrans Osiris Chenin Blanc Barrel Selection 2010
Like our content?
Show your support.
Subscribe