Veritas Awards 2014 results
2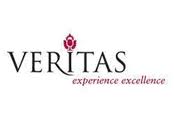 The results of the 24th annual Veritas Awards were announced lasting night, KWV the most successful producer for the fourth consecutive year winning  7 double gold and 10 gold medals, Spier coming second with 7 double gold and 6 gold medals followed by Nederburg with 6 double gold and 10 gold medals. KWV also reigned supreme in the brandy  category  with  2 double gold and 4 gold medals.
1 767 wines and brandies  were entered including some from cellars outside South Africa.  Red blends, with 252 entries,  was the largest class followed by Shiraz (190) and Sauvignon Blanc (189). The category for brandy drew 31 standard and Pot still brandies.  A total of 51 double gold, 155 gold, 538 silver and 601 bronze medals were awarded.
The double-gold medal winners by category are as follows:
Brandy
Elsenburg 13 Year Potstill
KWV 12 Year Barrel Select
KWV Alambic 15 Year Limited Release
Oude Meester Demant Postilled
Van Ryn's Fine Cask Reserve 15 Year
Cabernet Sauvignon
Flagstone Music Room 2012
Nederburg Private  Bin R163 2009
Pulpit Rock Reserve 2012
Chardonnay
Jordan Nine Yards 2013
Neil Ellis Woolworths Elgin 2013
Rustenberg 2013
Savanna  Naledi  2012
Spier Private Collection 2013
Chenin Blanc
Perdeberg The Dryland Collection 2013
Simonsig 2014
Spier Private Collection 2009
Spier 21 Gables 2013
MCC
Laborie Blanc de  Blanc 2010
Merlot
Nederburg Private  Bin  R181 2009
Steenberg 2011
Museum class
KWV Reserve Port Limited Edition 672 1929
KWV White Muscadel Jerepigo 1968
Nederburg  Private  Reserve  Port  1964
Noble Late Harvest
Nederburg  Private  Bin  Edelkeur  Chenin Blanc  2003
Nederburg  Private  Bin  Edelkeur  Chenin  Blanc  2006
Other cultivars
KWV The Mentors Petit Verdot 2011
Pinotage
Spier 21 Gables 2012
Windmeul Reserve 2013
Port
Boplaas Cape Tawny Vintner's Reserve Bin 1880 N/V
Red blends
Boschendal 1685 S&M 2012
Guardian Peak Summit 2012
Lomond SMV 2013
KWV Abraham Perold Tributum 2011
Môreson Magia 2003
Saronsberg Full Circle 2012
Simonsig Tiara 2011
Spier Creative Block 5 2011
The High Road Classique 2011
Sauvignon Blanc
Anura Reserve 2009
Anura Reserve 2013
Diemersdal Reserve 2014
Graham Beck Pheasants' Run 2014
KWV The Mentors 2012
Longavi 2013 (Chile)
Nederburg  Heritage Heroes The Young Airhawk 2013
Spier 21 Gables 2014
Semillon
David Nieuwoudt Ghost Corner 2013
Shiraz
Cederberg 2012
Eagles' Nest 2011
Graham Beck The Ridge Syrah 2012
White blends
KWV The Mentors  Sauvignon  Blanc Semillon 2009
For other medals, click here.
Like our content?
Show your support.
Subscribe