20 years ago: Wine magazine – April 2000
2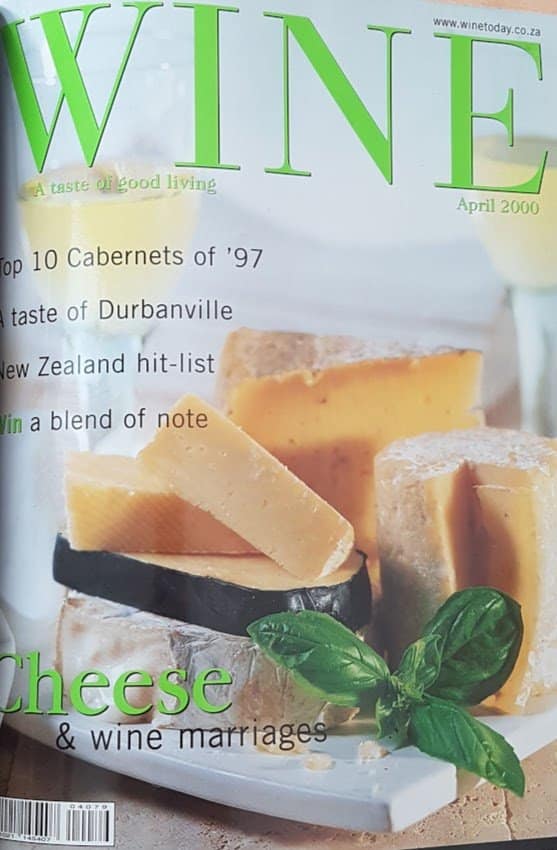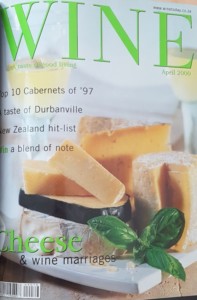 Some insight into SA wine's recent history – this from the April 2000 issue of Wine Magazine:
Letters
The prize of a magnum of Dom Pérignon from Moët & Chandon (then worth R1 400) for best letter to the editor went to Peter Gorst-Allman of Pretoria on the topic of the Cape Blend – extract as follows:
"Whether we need to go as far as planting vineyards of Mourvedre, Camenere, etc is a moot point. To search for a Cape Blend, available only in several decades, by planting numerous lesser know varietals… strikes me as economic suicide. Rather live with what we have, experiment with different blends, incorporating Pinotage, judge these at competitions and determine what the market will adopt."
News
Three Paarl cellars – Fairview, Backsberg and Villiera (the latter subsequently Stellenbosch) were singled out as labels of choice by the British Labour Party on the strength of these wineries' efforts to "uplift historically-disadvantaged communities".
Feature
Durbanville Wine Route billed as an "Unsung Hero".
Top ratings
New releases
Four and a Half Stars
Wide River Reserve NLH 1999 (made from Riesling by Robertson Co-op) – price: R25 (375ml)
Category tasting – Cabernet Sauvignon
1997 was up for review, a vintage marked by cool weather and intermittent downpours and hence viticulturally challenging. The panel felt that there was a "cavernous gap between the too-early picked and the optimally ripe wines".
Four and a Half Stars
Knorhoek 1997 – price: R35
Thelema 1997 – price: R60
Four Stars
L'Avenir 1997 – price: R45
Rustenberg Peter Barlow 1997 – price: R95
Le Riche Reserve 1997 – price: R90
Saxenburg Private Collection 1997 – price: R120
Beyerskloof 1997 – price: R65
Signal Hill 1997 – price: R32
Fleur du Cap 1997 – price: R38
Goede Hoop 1997 – price: R27.50
Panel: Tony Mossop (chair), Allan Mullins, Christine Rudman, Sue van Wyk, Philip van Zyl
Restaurant reviews
La Masseria, Stellenbosch
Cento, Kensington, Johannesburg
The Famous Butchers Grill, Cape Town
La Campagnola, Bryanston, Johannesburg
Langoustine-by-the-Sea, Durban North
Advertising
Full page, double-spread ads for Land Rover Vogue, BMW M5, Jetmaster New Gas Fires, Standard Bank Relationship Manager, Toyota Land Cruiser 100 V8, MasterCard Cape Gourmet Festival, Alfa Romeo GTV
Full page ads for Laborie, Sanlam Personal Portfolios, Moby Dick Rum, Jaguar, Nissan Patrol, Pongrácz
Like our content?
Show your support.
Subscribe