Are SA's best wines doomed to being always unavailable?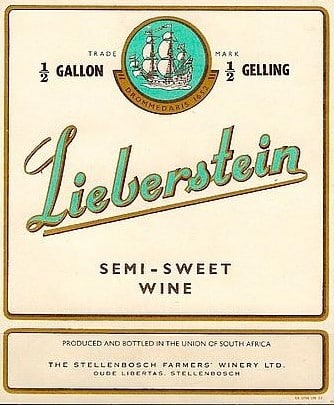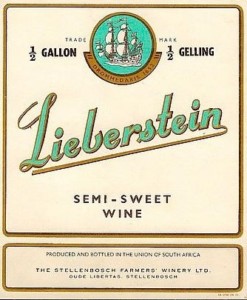 Can the South African wine industry scale? Is it capable of producing a 100 000-case wine that consistently rates 90-plus on the 100-point scale according to most commentators? During the 1950s, South Africa was ahead of other New World wine countries in terms of wine technology, for example pioneering the use of cold fermentation techniques which allowed for lighter, fresher, more aromatic white wines. A particular success came in 1959 when Stellenbosch Famers' Winery (SFW), an important producer-wholesaler, launched a low-cost, semi-sweet white wine named Lieberstein. Consumers who had never previously considered drinking wine developed the habit and Lieberstein became the world's largest-selling branded wine of its era, with sales topping 31 million litres by 1964.
Unfortunately, the momentum created by Lieberstein ran out partly because South African Breweries, the country's powerful beer producer, stepped in to ensure that wine didn't steal any more domestic market share.
The issue of scalability has become topical once again in the last couple of days with new-release launches by boutique producers Sadie Family Wines and David & Nadia on the one hand, and the release of winemag.co.za's fourth annual Signature Red Blend Report, on the other.
The wines of both Sadie Family Wines and David & Nadia are truly world-class but coming predominantly from the drought-ravaged 2018 vintage, the usually small volumes were further reduced by roughly 30%. For instance, production of Sadie's Old Vine Series Skurfberg Chenin Blanc 2018, which I rated 98 on the 100-point scale, amounted to "just over 2 000 bottles" while in the case of David & Nadia's Single Vineyard Series (97 for Hoë-Steen 2018 and 96 each for Skaliekop 2018 and the new Plat'bos 2018), nothing is over 2 000 bottles. If these wines aren't already sold out, they soon will be.
The problem with the above scenario is that only a very few wine lovers get to see what Wine SA capable of. The industry does make big-volume, branded wine – production of Roodeberg from KWV is 3 million litres by way of example – but most of this is pretty unremarkable stuff.
Cue the Signature Red Blend Report, the focus here being wines that are not derivative in any way, and this year, the results of the associated tasting were tremendously cheering when it came to unearthing high-quality wines made in meaningful volumes.
Among the top 12, the 213 000-bottle Ernie Els Big Easy 2017, the 520 000-bottle Alto Rouge 2016 and the 620 000-bottle Alto Rouge 2017 all rated 92. Unfortunately, the issue here, at least from a producer point of view, is price with the big retailers often marking the above wines down to under R100 a bottle. Things start looking a little better in business terms when you consider the Rust en Vrede Estate 2016 – total production is 56 880 bottles, cellar-door price is R450 a bottle and it rated 94 points…
The argument could be made is that being overly concerned about volumes is all a bit wrong-headed. Consider Burgundy and it's clear that you don't need a lot of wine to make a big impression. If a small-volume wine is good, it's good and ultimately the market will decide its selling price.
What this misses, of course, is the overall sustainability of the industry. As is widely documented, return on investment for grape producers remains low and the national vineyard is in steep decline – the total area under vineyard in 2018 amounted to 93 021ha, down from an all-time high of 101 259ha in 2009. That said, as of last year, South Africa was still the ninth largest wine producer in the world, producing 9.5 million hectolitres, which put it behind Germany in eighth place with 9.8 million hectolitres and ahead of China in tenth place with 9.4 million hectolitres. You suspect any failure to scale is not so much because of a lack of raw material but a lack of will and imagination.
Like our content?
Show your support.
Subscribe