Can Constantia own Sauvignon Blanc once again?
2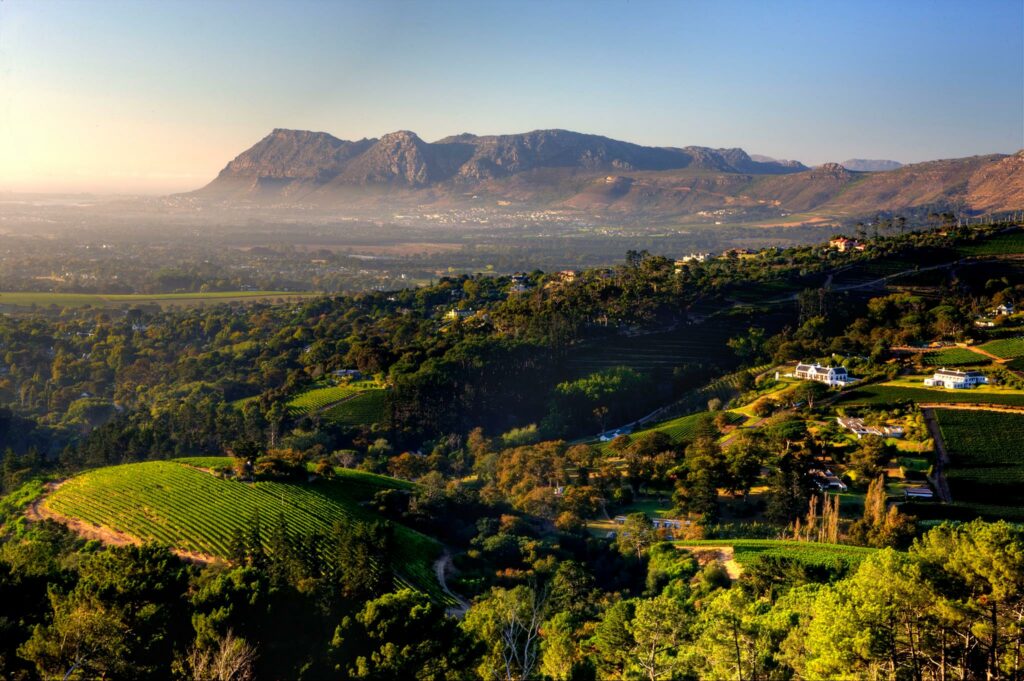 What does Constantia wine do next? It's always been closely affiliated with the Sauvignon Blanc, not to say that Darling, Durbanville, Elim and Elgin haven't also tried to take ownership of the category in one way or another over the years.
The Constantia Sauvignon Blanc phenomenon dates from the late-1980s when the Joostes and the late Ross Gower decided to put effort behind the variety, whereafter Steenberg had a bit of a glory era under John Loubser (now of Silverthorne) in the 2000s. And since then, arguably not much.
The Constantia Wine Route is trying to change that by launching the "Serious about Sauvignon" initiative, the idea being to constantly reinforce the ward's credentials as a centre of excellence when it comes to the variety and at recent event, top Vinpro viticulturist Etienne Terblanche was there to put a spin on the whole story.
According to Terblanche, most of the vineyards have over time come to be situated in an altitude band of 150m to 200m above sea level which seems like the sweet spot. The rate of climb in altitude is higher than, for instance, Helderberg in Stellenbosch – which means producers, even the smaller ones, have a greater array of altitudes with which to play, facilitating complexity in the final wines. Aspect is predominantly east facing, the resulting exposure to morning sun helping to dry off fruit and avoid disease. Warmer slopes are still cool enough to produce exceptional wines – producers can thus utilise various aspects and orientations whereas producers in warmer areas are limited to southerly slopes only. Oceanic rather than Mediterranean climate and dramatic topography mean that the resulting weather systems are difficult to model – a unique setting going towards more distinctive wines. Coastal haze or mist is very likely not only to lower temperature but also reduce solar radiation – ensuring optimal flavour development. Soils are mainly granite- and sandstone-based again lending themselves to excellent white wine. Also, Constantia generates good quality grapes at respectable yields without irrigation, which firstly is desirable in a time of climate change where water usage is going to be under scrutiny and, secondly, makes for wines that are true to site and season.
So what of the "Serious about Sauvignon" initiative? Sauvignon is mocked by many on account of its supposed simplicity, but it is unquestionably capable of greatness – nobody scoffs at drinking the wines from Loire producer Didier Dagauneau, for example. In the case of Constantia, the Klein Constantia 1986 is the stuff of legend and there have been some outstanding wines from here over the decades since then.
As for area under vineyard, over 40% of the valley is today planted to Sauvignon Blanc – 180ha out of a total of 420ha. An effort to unlock a greater premium from the variety might well be viewed as attempting to benefit from something that the producers are compelled to do in any event.
Consider who makes up the Constantia Wine Route, namely Beau Constantia, Buitenverwachting, Constantia Glen, Constantia Royale, Eagles' Nest, Groot Constantia, Klein Constantia, Silvermist and Steenberg, and you quickly realise that this is not a collective to be trifled with if they get their act together. In short, "Serious about Sauvignon" has the makings of an important movement, both for Constantia and South African Sauvignon Blanc in general.
Only utter conviction will suffice, however, and I would urge Constantia to go for broke rather than play it safe. The commercial temptation is to avoid risks, and in winemaking terms, that means keeping the end-result as close to the international norm as possible, which might be termed as "clean and green".
Most of the current-release wines tasted recently (2021 in all cases except for Buitenverwachting Hussey's Vlei and Silvermist that are from the 2020 vintage) are very good if a little "safe" – I rated everything in a band from 90 to 92 except for the Hussey's Vlei which is truly outstanding (94 points) while the Silvermist is problematic in that it carries a residual sugar of over 7g/l, possibly the result of a stuck fermentation.
The question is: How to achieve the leap from good to great? It's difficult to say categorically but it would be good to see more spontaneous rather than inoculated fermentations, the use of oak and the incorporation of Semillon as a blending component. Talk to the winemakers, however, and they're anxious that any effort to build extra complexity will entail adulterating the purity of their Sauvignon Blanc offering/losing their broader public following (although it must be said that Megan van der Merwe of Beau Constantia has gone all out with her Pierre 2020, this being a field blend of 94% Sauvignon Blanc and 6% Semillon, vinfication including skin contact as well as amphora and oak maturation). It's a bit of a Catch-22 situation but given just how small plantings are in world terms, getting the opinion makers to really sit up and take notice needs a brave approach to both production and marketing.