Elgin Chardonnay Colloquium 2023
4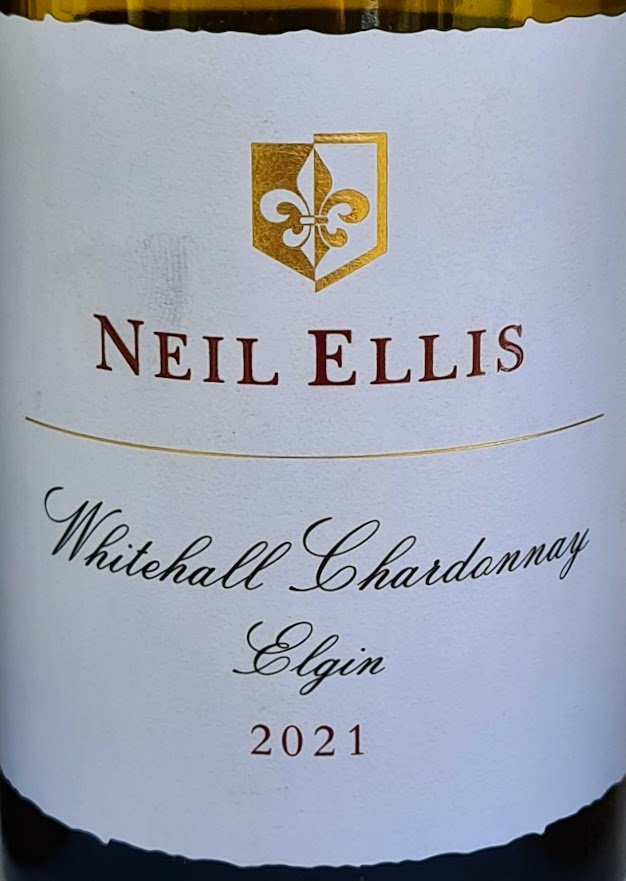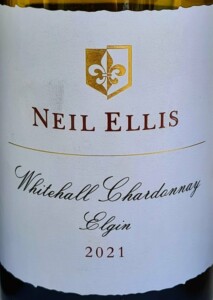 Elgin has for some time now aimed to tie its regional brand identity to Chardonnay, the first ever Colloquium aimed at celebrating wines of the district from this variety held in 2016. Today there are 130ha of Chardonnay vineyard in Elgin, this apparently amounting to more than rival producing area Hemel-en-Aarde can lay claim to. In addition, Elgin is South Africa's coolest wine growing area, something that beneficially affects the development of both acidity and flavour.
At the 2023 Colloquium held recently, 16 wines were tasted semi-blind in four flights of four, the idea being to explore how Elgin compared to a selection of international wines. As to why this wasn't completely a blind tasting, guests were given a list of all the wines included in the line-up before the commencement of proceedings and the relevant local producers took the stage before each flight was tasted.
The flights were as follows:
Flight One
Larry Cherubino Margaret River 2020
Highlands Road 2020
Shannon Oscar Browne 2021
Idun Callipyge 2020
Flight Two
Paul Wallace Reflection 2021
Paul Cluver Estate 2020
Ch. de Chamirey Mercurey En Pierrelet 2020
Neil Ellis White Hall 2021
Flight Three
Iona Highlands 2021
Dom. Marc Morey Rully Blanc 2020
Oak Valley Groenlandberg 2021
Thelema Sutherland 2020
Flight Four
Sandhi Santa Rita Hills 2019
Almenkerk 2019
Kershaw Clonal Selection 2019
Tokara Cap Classique Blanc de Blancs 2014 (sighted)
I ranked the wines as follows (scores according to the 100-point quality system alongside):
Neil Ellis Whitehall 2021 – 96
2.= Larry Cherubino Margaret River 2020 – 95
2.= Oak Valley Groenlandberg 2021 – 95
4.= Highlands Road 2020 – 94
4.= Iona Elgin Highlands 2021 – 94
6.= Almenkerk 2019 – 93
6.= Thelema Sutherland 2020 – 93
8.= Kershaw Clonal Selection 2019 – 92
8.= Marc Morey Rully Blanc 2020 – 92
8.= Paul Cluver Estate 2020 – 92
8.= Paul Wallace Reflection 2021 – 92
12.= Ch. de Chamirey Mercurey En Pierrelet 2020 – 91
12.= Shannon Oscar Browne 2021 – 91
12.= Tokara Cap Classique Blanc de Blancs 2014 – 91
15. Idun Callipyge 2020 – 90
16. Sandhi Santa Rita Hills 2019 – 88
The feeling in the audience was that the defining characteristic of the Elgin wines was a certain leanness or, as moderator Cathy van Zyl MW put it, "cool fruit and fresh acidity".
Some contended that the wines were possibly a little too skeletal, the acidities too hard. Burgundy aficionado Remington Norman, however, politely disagreed. "If Elgin is truly to take ownership of Chardonnay, then it needs to make wines to age, not necessarily for 10 or 20 years but certainly for five years. You need acidity to keep Chardonnay going as you don't have the phenolics of red wines".
My wine of the day was the Neil Ellis Whitehall 2021, which certainly doesn't lack for freshness in any technical sense. Total acidity is 6.8g/l and pH is 3.28 while alcohol is 13% and residual sugar is 2.1g/l.
Grapes were fermented and matured for nine months in 228-litre barrels, 30% new. Of note, malolactic fermentation was restricted to 20% further contributing to verve and vigour. On the nose, citrus, flowers, herbs and a hint of struck-match reduction while the palate shows great fruit concentration matched by driving acidity, the finish long and dry. A wine of refinement with plenty of detail.
Again, the issue of seeming discount pricing of the South African wines were raised. The Whitehall 2021 sells for R325 a bottle compared to R962 for the admittedly very good Larry Cherubino Margaret River 2020 and R837 for the oxidative and peculiar Sandhi Santa Rita Hills 2019, to take two of the international wines (all international wines served imported by Radford Dale).
The point is, however, Elgin acquitted itself well against some ordinary international wines – there was no Corton-Charlemagne or Montrachet in the mix, for instance. The local wines probably are under-priced in global terms but increases are only going to happen incrementally as reputations are built over decades and while that must frustrate local producers, that's good news for consumers.  
Like our content?
Show your support.
Subscribe