Ernie Els Wines goes long on Cabernet Sauvignon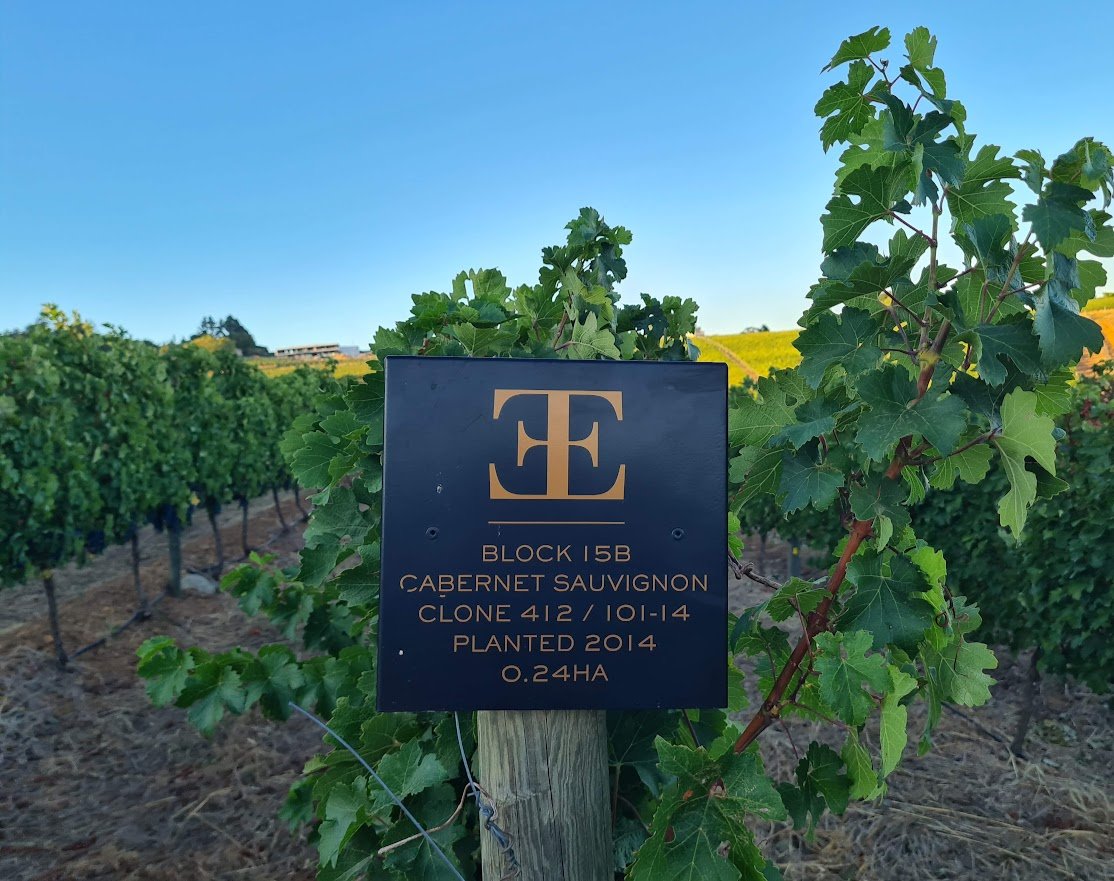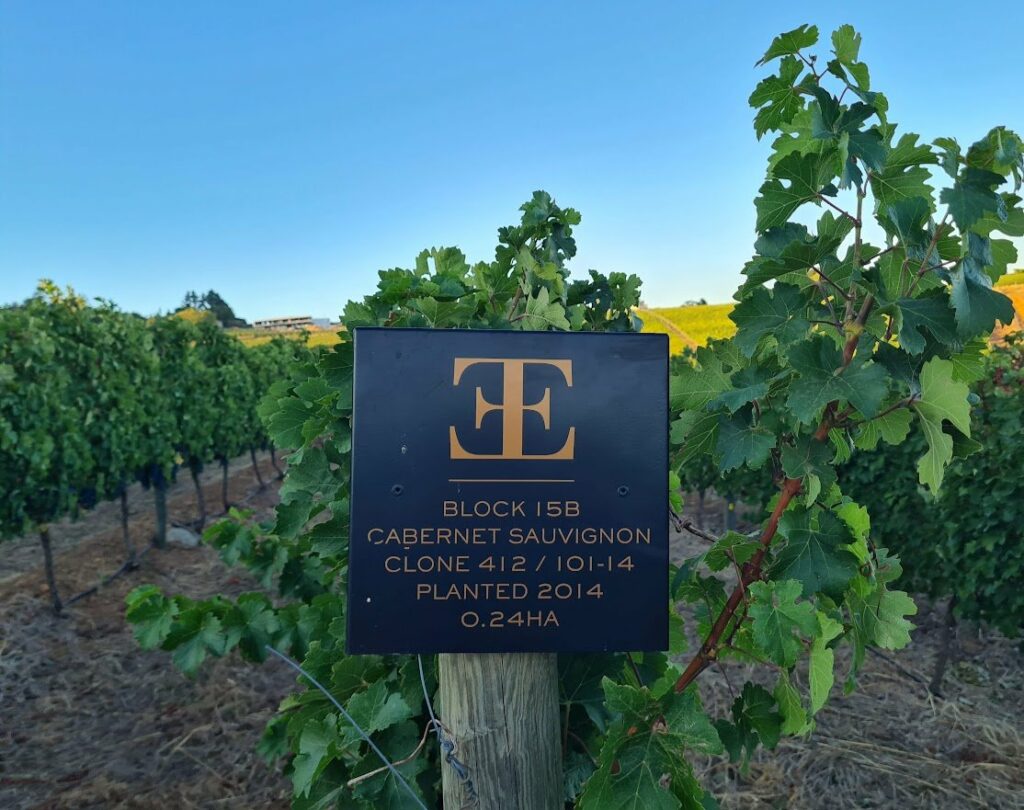 On the 12 August 2014, Ernie Els Wines on the Heldeberg in Stellenbosch established a special block of Cabernet Sauvignon using Clone 412 from Gironde – the first of its kind to be planted for commercial purposes in South Africa and much touted on account of it smaller berries and hence greater colour, flavour and tannins in the resulting wine.
Trade and media were involved in the planting of those vines eight years ago, and recently Ernie Els winemaker and managing director Louis Strydom invited some of us to return for a little bit of the harvest experience.
Ernie Els is putting a lot of emphasis on Cabernet Sauvignon, 60% of the 45ha under vine planted to this variety. In total, nine different clones have been selected, the three major ones being CS 163 useful on account of above-average production, CS 169 that makes for good fruit expression plus soft tannins and CS 46 that contributes to ageing potential.
As for CS 412, Strydom is still not entirely clear in his own mind on how well suited it is to his needs. Ernie Els is north-facing, and the soils are high potential which means the clone could turn out to be too much of a good thing.
What Strydom is looking for, however, is as many building blocks as possible when it comes to constructing the various expressions of Cab across the Ernie Els range. Towards this end, he is also experimenting with different types of vessels for fermentation and maturation. Cab went into 1 000-litre terracotta pots for the first time in 2021 while Petit Verdot and Malbec matured in concrete egg are incorporated in the top-end Cape Bordeaux red blend that is Signature.
Essentially, Strydom is on a quest to achieve great fruit purity without sacrificing body or structure. During our visit, he presents three samples, all from CS 163 and all from the 2021 vintage but each treated differently in terms of maturation, the first initially spending 10 months in pots and currently in older 300-litre barrels, the second in third-fill oak and the last in new oak.
Separately, they each have their merits without any of them being entirely convincing. The sample out of pots shows extraordinary fruit density but lacks some grip; that out of older oak is most appealing but has an inherent modesty about it; while the sample out of new oak has all the aromatic signifiers associated with top-end Cab such as cigar box and pencil shavings although the tannins are inevitably very firm. An impromptu blending of the three suggests that the whole will indeed be greater than the sum of the parts, precisely what Strydom is aiming for.
It's also worth noting that Strydom believes that Cinsault has an important role to play when it comes to ensuring extra drinkability. At the bottom end, the Big Easy Cabernet Sauvignon 2020 includes 15% Perdeberg Cinsault which serves to offset the inherent austerity that Cab has and turn this into really pleasing everyday drinking (price: R130 a bottle). At the top end, the Ernie Els Cape Winemakers Guild offering used to be a blend of Cab, Shiraz and Merlot but saw the latter variety swapped for Cinsault from the 2015 vintage onwards.
On to the stand-out current releases. First up the Major Series Cabernet Sauvignon 2017, Strydom's vision for the variety and a great vintage combining to excellent effect. This wine placed Top 10 in our 2020 category report sponsored by Prescient with a rating of 94 and sells for the very reasonable price of R250 a bottle – there aren't too many Cabs out there offering better quality relative to price. In fact, some observers may argue that R250 a bottle is too cheap for top Stellenbosch Cab in the sense that it positions it at a discount relative to the best of Bordeaux or Napa but consider that production of this wine amounted to just shy of 60 000 bottles and the Ernie Els accountants probably aren't too unhappy.
Lastly, the 2015 vintage of Signature, selling for R875 a bottle. A blend of 60% Cabernet Sauvignon, 25% Merlot and 5% each of Cabernet Franc, Malbec and Petit Verdot, it was matured for 20 months in French oak, 70% new. The aromatics are complex and compelling – red and black berries, violets, herbs and oak spice while the palate is full-bodied, balanced and possesses real detail. Strydom is looking to make his wines more and more long-lived and there's every indication that this will mature with benefit for many years to come (Top 10 in our 2020 category report with a rating of 93).
Like our content?
Show your support.
Subscribe