Fintan Kerr: In praise of New Wave Grenache
6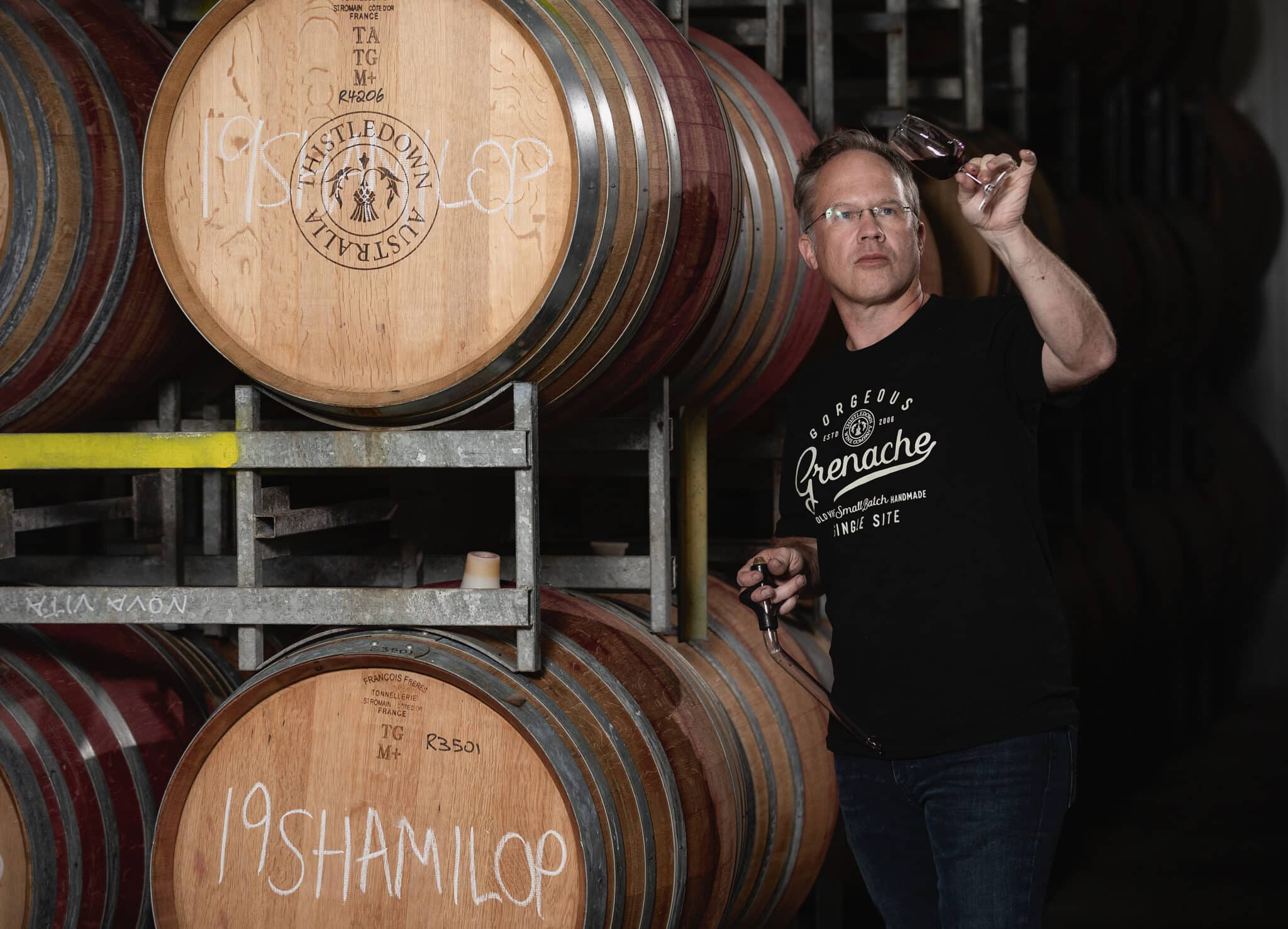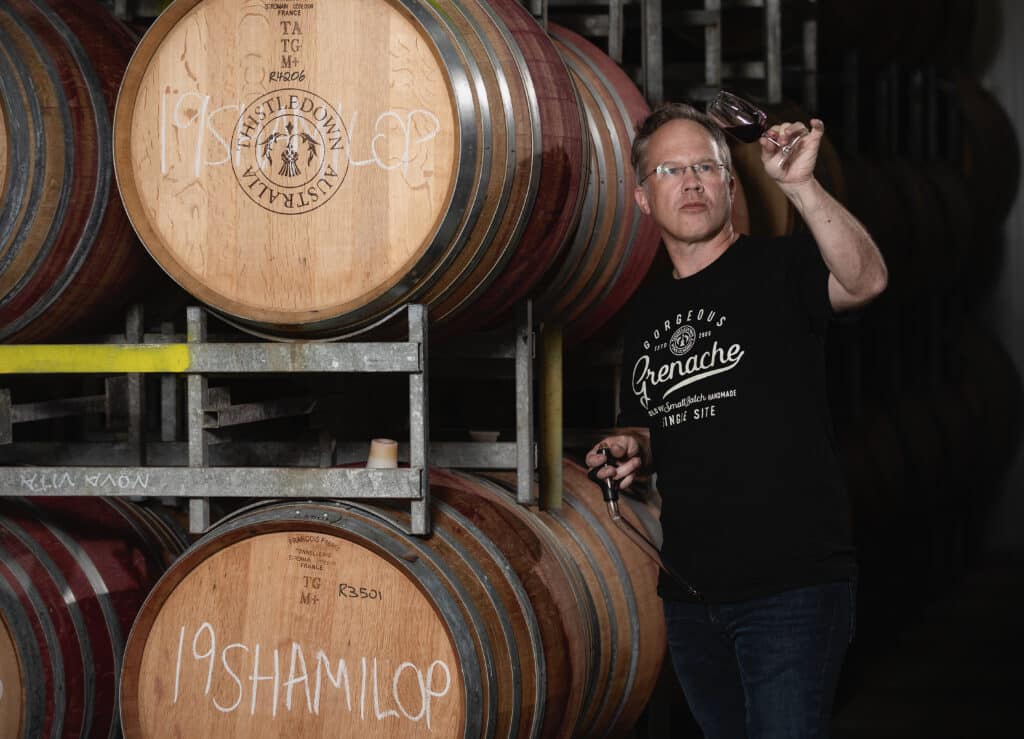 One of the most welcome changes in the last two decades of the wine world has been our understanding and view of grape varieties. This is partly due to the reality of our warming climate and the necessary changes in the vineyard as a response, partly due to our evolving understanding of viticultural science and partly due to a change in consumer tastes. Some historically unfashionable grapes are now very much in the ascendancy; I don´t think anyone imagined a bottle of Aligote would break the bank even 10 years ago, yet Leroy´s Domaine d'Auvenay will now cost you thousands in the secondary market. Cinsault, Mencia, Pinot Blanc, Gamay and countless others have all found their place in the world of fine wine, despite not being amongst the so-called "Noble" grape varieties. The wine world is undeniably a far more exciting place as a result of this shake-up.

Of all the changes of fortune, however, I believe Grenache takes the top spot. A misunderstood grape for most of its existence, it´s now blossoming around the world, often in locations that wouldn´t have been referenced in most textbooks as little as a decade ago. Even in its homeland, Spain, it´s only recently found its footing outside of the classic regions, where it was often considered a "workhorse grape", adding heft and spice to blends rather than having the opportunity to go solo. I still remember a prominent winemaker telling me in 2016 that "Grenache only really tastes of anything at 14% ABV and above". I sometimes wonder what he would make of the glorious, bright, 13-13.5% ABV examples that are now being produced around the globe.
As with so many things, the best producers in France were ahead of the game before the rest of the world caught up. For a region best known for its myriad of blends, it´s long been the case that the most famous producer of Chateauneuf du Pape, Chateau Rayas, is a varietal Grenache wine. The blueprint for fine Grenache is to be found here; the key is retaining natural acidity in the grapes and slowing the ripening process down to allow for the full development of flavour and tannin at more moderate alcohol levels. For example, the general wisdom has historically been that Grenache needs heat-retaining soils to ripen fully; whilst this may have been true 30 years ago, the cooler, sandier soils of Rayas, it´s north facing exposure and cooling woodland areas point towards the truer path in 2023. After all, Grenache didn´t receive the moniker "The Pinot Noir of the South" from the dense, over-extracted wines that have done its reputation such a disservice.
This search for freshness has led Spanish winemakers ever higher, in search of the altitude to counter the hot, Iberian sunshine. Some of the most exciting wines in the country are now being produced from tiny parcels of old vines in the Gredos Mountains outside Madrid, often over 1 000m above sea level. Comando G, Bernabeleva, 4 Monos and others are all making some of the most exciting new-wave Garnacha in Spain. Much like Rayas, the focus is on preserving freshness and whole-bunch fermentations are more common than not; the gentle extraction and use of stems is a reason why so many of these wines are so pale in colour, bright and so attractively perfumed. Sara Perez has followed a similar path in Montsant and Priorat; her high-altitude plantings are complemented by the use of glass demi-johns, amphorae and old, neutral wood in the winery to avoid any unnecessary artifice. A new star, Fernando Mora MW, is making some of the country's most delicate Garnacha in isolated vineyards surrounded by forests, with early harvesting de rigeur to compensate for the slightly lower altitudes of Aragon.

The oldest Grenache vines in the world belong to the Cirillo Estate Barossa Valley in Australia, planted in 1848; Grenache might love sandy soils, but phylloxera certainly doesn´t! Increasingly, along with neighbouring McLaren Vale, these wines are no longer being hidden away in GSM blends but bottled as varietal wines and allowed to shine. Producers like Thistledown, Cirillo and Yangarra are just a few amongst many making superbly detailed, red-fruited, herbal Grenache at much lower alcohol levels than previously thought possible. Even in California, where Grenache is often as its most over-extracted and syrupy, the needle is moving. Producers like Birichino and Forlorn Hope are producing the sort of wines that would cause a tantrum in a blind tasting, from cooler vineyard sites in the Santa Cruz Mountains and Sierra Foothills respectively.
For my palate, the most exciting Grenache being made in the New World at the moment hails from South Africa. The mixture of soils, from the granitic slopes of the Paardeberg to the sandstone of Citrusdal, the long sunshine hours and the cooling breezes from the Cape are a magical combination. Adi Badenhorst, Sadie Family Wines, David & Nadia and Momento Wines are all producing stunning examples across the Cape, many from abandoned vineyards that have since been recovered. Grenache was once so widely planted in South Africa it produced a wine known locally as "Cape Chianti", typically a blend together with Cinsault. Today, these old vines are a national treasure and vitally important to produce the depth of flavour, combined with a delicate touch, that is a hallmark of the best South African Grenache.
As the world gets gradually warmer, Grenache will increasingly come into its own in more regions around the world. A versatile, drought-resistant grape variety that is comfortable in blends, can express itself on different soil types and is increasingly understood by consumers is a solid bet for the future. Best of all, the number of truly great Grenache wines out there is at an all-time high, and I would bet on more joining their ranks in the near future. Chateau Rayas – you have company!
Fintan Kerr, DipWSET, lives in Barcelona and is a wine writer, educator and founder of Wine Cuentista (Cuentista is Spanish for "storyteller".) Follow him on Twitter: @Wine_Cuentista
Like our content?
Show your support.
Subscribe