Fintan Kerr: Will Chenin Blanc ever go mainstream?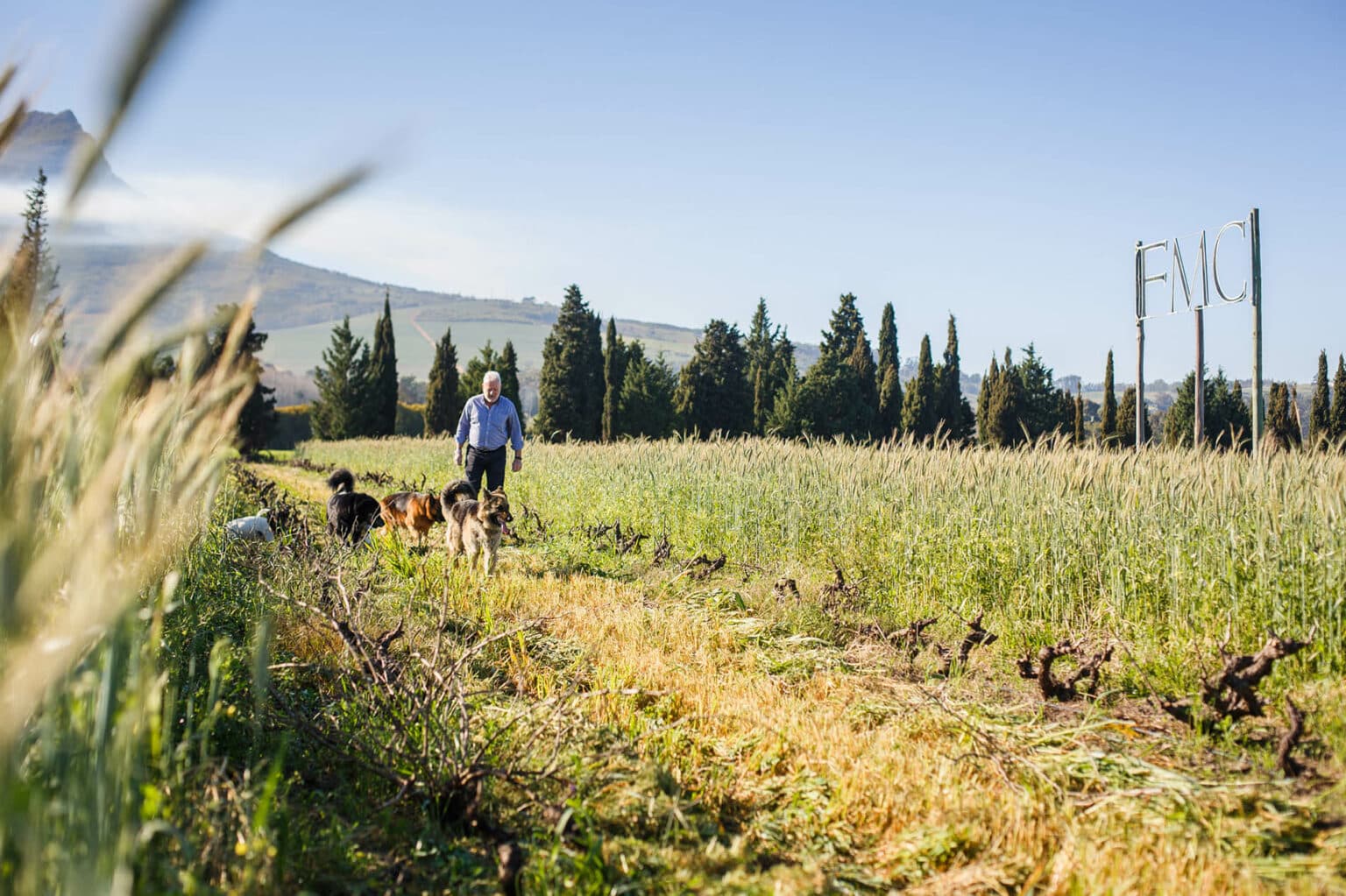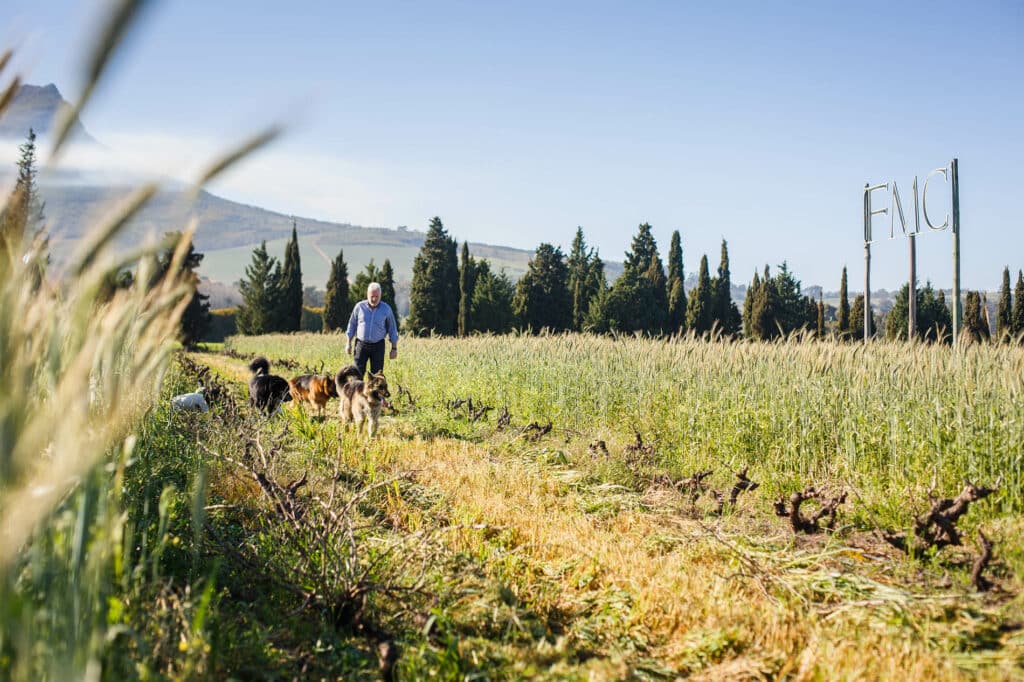 Everyone who loves wine has, at some point, wondered what on earth is going on with the broader market. Why is it that some of the most unique, delicious and undervalued wines continue to languish in the doldrums, whilst some of the most generic wines are sold in huge volume? What will it take for consumers to discover the kaleidoscopic array of fantastic Riesling available, delivering a level of quality unsurpassed by most in the world for a fraction of the price? For the umami-laden, concentrated dry wines of Jerez to find their rightful place at the dinner table? For even a fraction of the wine-drinking population to see the complexity and sheer drinking joy under their noses in Sauternes and Tokaji? Whilst this reality makes for convenient question-setting for MW exams, it´s certainly disheartening to still see row upon row of the same, generic wines dominating supermarket shelves.
Yet, things do change. Whilst certain styles and grapes announce their intentions to the world to the sound of PR campaigns and trumpets, others are more subtle, slowly creeping their way into restaurants lists, collections and wine glasses. Over the last 20 years, Chenin Blanc has been the master of this softer approach, driven by the South African Wine Renaissance, as well as an injection of new energy into the Loire Valley. On paper, this doesn´t come as a surprise; few, if any, grapes can manage such a variety of styles at high quality levels. Historically, sweet Chenin Blanc was one of the most prized possessions in the cellars of France, with producers like Domaine Huet benchmarks for quality since the early 20th century, with many of their bottlings giving pleasure many decades on.  
The recent rise of Chenin Blanc, though, has been through harnessing its potential as a dry wine and particularly its place as the ambassador grape of South Africa. Chenin Blanc, or "Steen", was first planted in South Africa in the mid-17th century, with plantings rising over the centuries once its hardy nature and high potential yields were realised by the brandy industry. Lieberstein (a semi-sweet wine popular in the early 20th century) did little to enhance its reputation as a quality grape, nor did the decades spent under the KWV. Indeed, its fortunes in the New World didn´t change until the end of apartheid in 1994, when the modern South African wine market was once again accessible to the world and a host of wine-making talent began making its way back to the southern tip of Africa.
By the time I began my studies in London in 2015, the wine trade was buzzing with the sound of South African Chenin Blanc. Vivat Bacchus, a South African restaurant with a strong wine list, was conveniently close to the WSET Bermondsey School and became a regular haunt for post-class inspiration. Through the restaurant and people I met there, I was introduced to the wines of Ken Forrester, Eben Sadie, Mullineux and Badenhorst. Back home in Barcelona, the more ambitious wine bars were catching on and these wines were suddenly available, joined by some new faces: Alheit Vineyards, David & Nadia, De Trafford, Reyneke and Donovan Rall to name a few. The momentum was already growing.
For all of its versatility, perhaps Chenin Blanc´s greatest strength is its ability to retain a high level of acidity and natural freshness, even in warm weather. The broad, persistent acidity and subtly waxy texture of Chenin Blanc are two of its most pleasing features; as true in Montlouis sur Loire as it is in Stellenbosch. It also seems to retain a sense of place in these warmer vineyards; a quick tasting through the steely, rugged Chenin Blanc of the Swartland will dispel any notion of Chenin Blanc lacking nuance and individuality. It´s perhaps no surprise then, to see many South African winemakers bottling varietal Chenin Blanc from individual, named vineyards and specifying soil types on their labels.  

So what of its home, in the cooler reaches of the Loire Valley? Even 10 years ago, you were far more likely to come across a bottle of Sancerre than Vouvray or Anjou in most restaurants, yet now it seems that Chenin Blanc is also on the rise here. Plantings haven´t changed drastically but generational changes in viticulture and winemaking, along with this new-found consumer interest in the grape, has led to greater demand internationally. The cooler climate of the Loire Valley hones the acidity to a sharper point, with greener fruit and inviting, chamomile characters when the wines are young, yet the structure and delicious, honeyed tinges are broadly similar to their cousins in South Africa.

Nicolas Joly, Eric Morgat and Thibaud Boudignon all produce dramatically different wines in arguably its greatest vineyards in Savennières; a region of gentle slopes on the north bank of the Loire River. The wines here can be uncompromising and unyielding in youth and often demand years in the cellar before they unfold to their complex, persistent best.
Yet it´s in neighbouring Anjou where perhaps the most sought-after Chenin Blanc is to be found, from the near-mythical wines of Clos Rougeard and Guiberteau, to newer projects like Richard Leroy, Jo Pithon and Belargus. The late, great Jacky Blot not only put Montluis sur Loire firmly on the map but makes some of the most delicious, evocative Chenin Blanc at all, including the superlative Triple Zero – a sparkling Chenin Blanc that every wine lover should try at least once.
Will Chenin Blanc displace Sauvignon Blanc and Chardonnay in the mass market? Probably not. The Chenin Blanc that has grown a strong following over the last two decades plays by a very different rule-book to most mass-produced wines and at its best, can hold its own with any wine in the world. However, it´s adaptability to warm climates, multiple soil types and different styles certainly puts it in a good position for the future, with encouraging new plantings as far afield as Australia, California and Argentina. It´s fair to say that Chenin Blanc has a unique place in the wine world and if the growth of the last 20 years is anything to go by, the best is yet to come.
Fintan Kerr, DipWSET, lives in Barcelona and is a wine writer, educator and founder of Wine Cuentista (Cuentista is Spanish for "storyteller".) Follow him on Twitter: @Wine_Cuentista
Like our content?
Show your support.
Subscribe