Guest column: SA's wine, spirits, and beer brands reviewed
3
Statistics would have you believe that half of the South African population do not imbibe any alcoholic beverages, whilst the other half make up for them! Certainly, when you look at the top alcoholic drink brands, they are all beer, and part of the Anheuser-Busch InBev stable. As the largest brewer in the world, AB InBev took over South African Breweries, which had become SABMiller in 2016. The most valuable brand in this stable is the iconic Castle Lager, with roots dating back to 1895.
AB InBev's Dutch rival Heineken recently acquired South Africa's 16th ranked brand Distell. That deal is now complete although not before the Department of Trade, Industry and Competition extracted a number of 'sweeteners' to ease the agreement's sign-off. So much for encouraging inward investment.
The main attractions of Distell are its cider brands Savanna and Hunters, some fine still and sparkling wines including brands like Nederburg and Pongracz, and Amarula Cream liqueur, a close second to Diageo's Baileys Irish Cream. In addition to the popular brands, the acquisition also included local manufacturing facilities, a distribution network stretching up into Africa, and global agreements.
Heineken has a close relationship with Namibia-based Windhoek Brewery, renowned for its adoption of the German Reinheitsgebot, a series of regulations dating back to 1516 stating that nothing other than barley, hops, and water may be used to produce beer. Increasingly, AB InBev and Heineken are going head-to-head, fueling speculation that a 'beer war' is imminent as they fight to increase their 'share of throat'.
Spirits remain very popular and South Africa has a long history of producing award-winning brandies on the global stage, with brands such as Van Ryn, Viceroy and Richelieu. There has also been an explosion of local gin brands with Inverroche leading the way, now taken over by French giant Pernod Ricard.
Managing currency fluctuations and other economic factors
With the local economy in the doldrums, high levels of inflation, an inept government, and our local currency declining, the price of imported brands is proving to be challenging to some, and lovers of imported brands have thus opted to switch to local brands. Overseas visitors are finding current pricing most appealing, making South Africa an even more attractive holiday destination. The decline of the South African rand encouraged overseas buyers, mainly French, to either forge partnerships or simply acquire local assets, currently better value for money than elsewhere in the wine world.
The range of very drinkable local wines on offer, priced between R100-R200 is considerable. As the Financial Times wine maven Jancis Robinson has often said, the quality and value for money of South African wines is difficult to beat. This provides rich pickings for restaurateurs, and I have seen markups in the UK of not just the usual 100 or 200%, but often much higher. The scenic beauty of the winelands has also resulted in a healthy increase in wine tourism as most estates and farms welcome visitors and have tasting facilities unlike some other wine areas.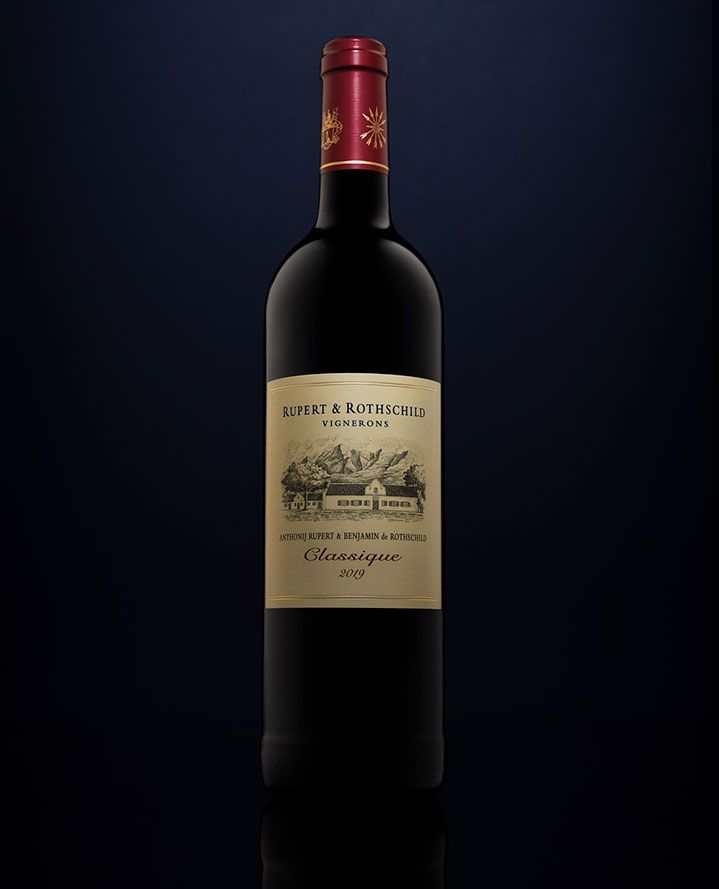 Positioning in a competitive market
The top selling brand by value is Rupert & Rothschild, a partnership between South Africa's Rupert family – also of luxury goods Richemont fame – and the late Baron Phillipe de Rothschild from France. In many ways this partnership is similar to that already existing in California's Napa Valley between the Mondavi and Rothschild families creating the stellar Opus One.
Number two is Chocolate Block – one of four brands produced at the Boekenhoutskloof winery near Franschhoek. Having two former ad agency heavyweights from global agency TBWA playing a role on the farm, illustrates the considerable benefits of involving individuals who understand brands and branding in a competitive market.  Originally the brainchild of a relationship with the UK's Oddbins in 2002, Chocolate Block is unashamedly commercial as it has scaled up. However, many wine producers to this day are content to remain in essence farmers. Amongst the local anoraks, the 'snifferrati' are not always in touch with today's global requirements. South Africa is mainly a commodities based economy, lacking in strong brands, and thus the opportunity to move up the value chain is immense.  
According to Wines of South Africa (WOSA), approximately 62% of all wine currently exported to the UK is bulk wine, whereas 76% of value comes from packaged wines.  The ability to produce and market brands at scale is a prospect to be developed as the Australian industry has demonstrated.
Local is Lekker
Arguably South Africa's best known brand across all sectors is that of the Springboks, our national rugby team. Unsurprisingly, there is a cocktail named after them, and with the 2023 Rugby World Cup in France around the corner, we should all be filling a shooter glass with equal parts of Amarula Cream and Crème de Menthe. The result is a Springbokkie after the green and gold of the jersey. Cheers!
Like our content?
Show your support.
Subscribe