Melvyn Minnaar: Jungle grapes and Chinese celebration
11
In the chapter 'Wine Grapes of the Cape' of the wonderfully readable 300 Years of Cape Wine, first published after his death in 1952, C. Louis Leipoldt writes:
"In the Zitzikamma (sic) forest grows one of our own wild grapes, with berries that sometimes exceed an inch in diameter. There is no reason why this wild grape should not make a good wine, but I have only once drunk a 'home-made' wine prepared from it. This proved to be a thin, very tart wine, but it had a very pleasantly surprising fragrance, quite unlike that of any other South African wine."
Leipoldt had a real poet's enthusiasm for invention, adventure and wine which sometimes pushed beyond reality, but one catches the drift of his keenness of the romantic notion that a sweet-scented wine could be made from grapes harvested in the jungle.
Some of that romance lingers to this day, and that dense forest region with its large, very green trees and sometimes elephant droppings seemed to operate, until some decades ago, according to its own eco-, agri- and social systems. Lumberjacks and smallholdings shaped own communities, and one could well imagine that the fertile soils delivered some form of Vitis vinifera susp Africanus. It remains one of the fine mysteries of that hazy woodland.
Leipoldt's indigenous grapes didn't make it to the line-up that propels the South African wine industry, despite the authoritative tone of the chapter's title. I suppose we have plenty foreigners to go around, and wine cannot be xenophobic. But it can be precious – and the sort of thing that compels intrigue.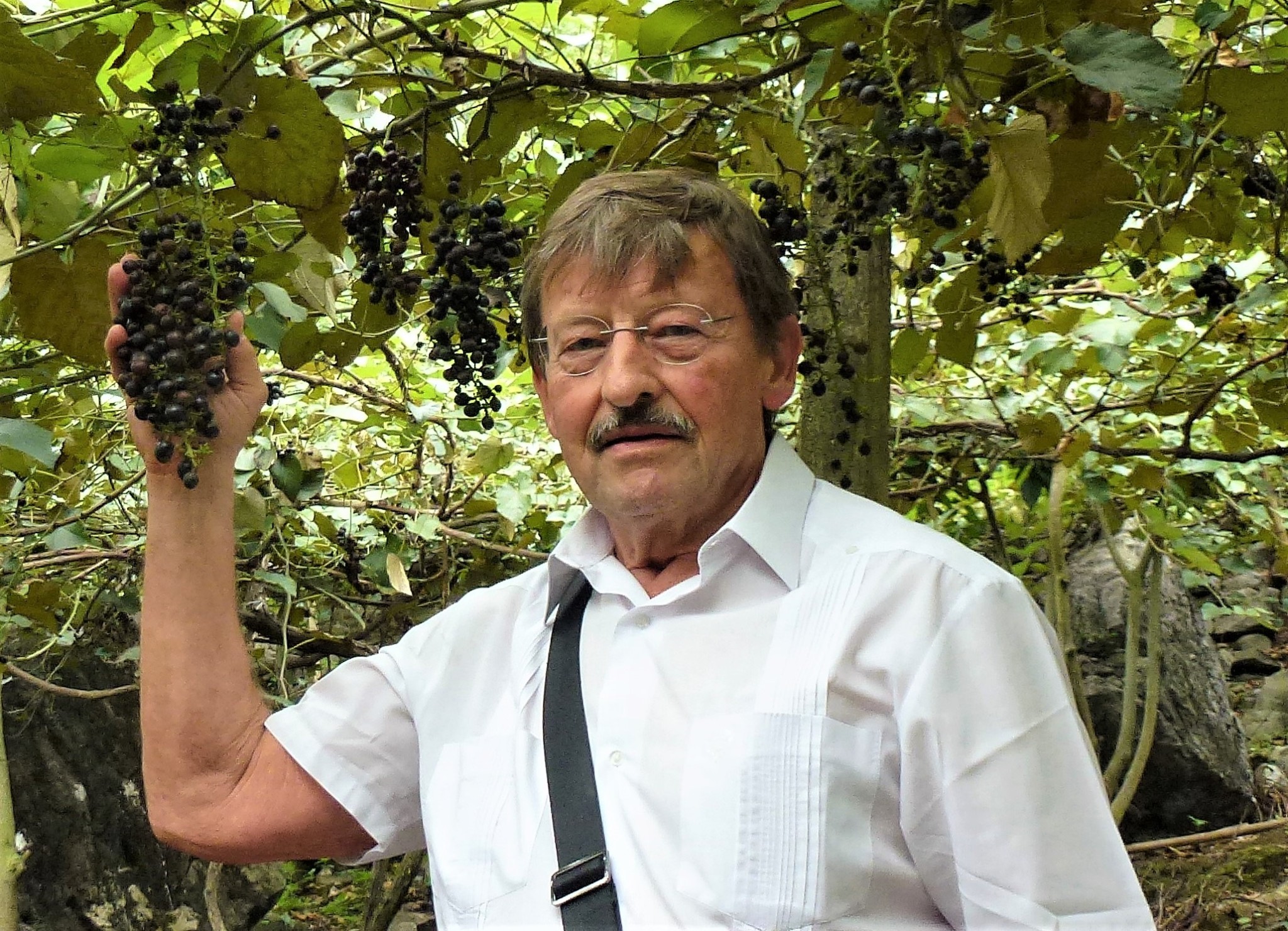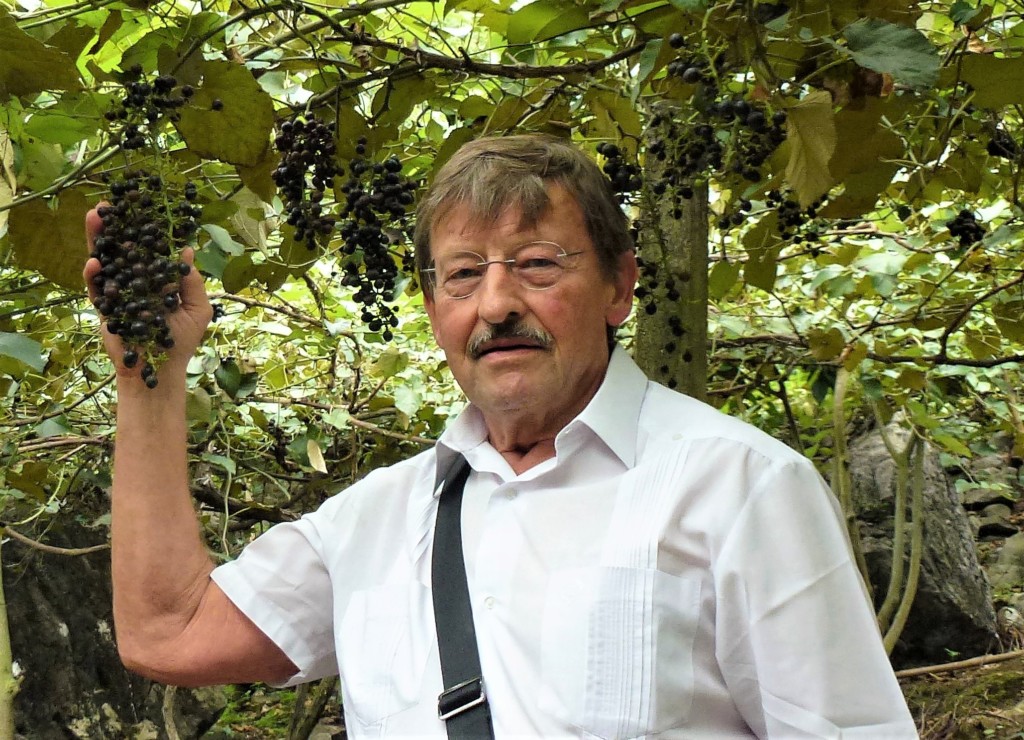 Peter Kupfer is a professor at the Johannes Gutenberg University in Mainz, Germany, and a world expert on Chinese wine culture. He has an enthusiasm not only academic but romantic for discovering 'jungle wine' in a similar vein to that of Leipoldt's. His is a committed explorer of wine made from 'mountain grapes' indigenous to certain Chinese regions, and often dating back many thousands of years, as is reflected in his research paper translated as 'Amber Shine and Black Dragon Pearls: The History of Chinese Wine Culture' (the title including indigenous grape names).
In an e-mail conversation with Kupfer – and with German and Chinese mixing in – it is clear his passion is not only the details of the culture and the magic of the past but the thing itself: wine and its pleasures.
One of the first things mentioned is the hue and, like Leipoldt, the 'fragrance' – "blumig frischen" is his description of an unusual wine he encountered in the subtropical Southwest in Yunnan at a Catholic Tibetan monastery. Sweetly and mysteriously named Rose Honey, the rosé colour intrigued him. "A taste sensation most unlike German wine."
While this wine is made from vines probably brought in by French missionaries in the 19th century, wine-making dates back thousands of years in China, and, says Kupfer, the country has about two-thirds of global grape vines that are usually classified as 'wild' – Vitis chunganensis, luochengensis, amurensis, etc. (The latter, from China's Northeast, and well-established, is presently getting attention in research centres worldwide because of its high resistance to cold and diseases.)
What is remarkable about his research into this field is how these wild vines fit into an established culture of wine production. Like many of the grapes found in the old, established European Winelands, local grapes had easy, expressive common names such as Black, Red and White Chicken Heart, Little Egg and Violet Shining – grapes used to make simple house wines. He says most have not yet been formally identified. "Names are confusing because each locality, even each village, might have another name for the same grape."
In his paper, Prof Kupfer makes a salient point about wine in culture. I wonder what our alcohol-obsessed virus-guardians of the past months feel about these wise words:
"China has never in its history undergone any period of prohibition. On the contrary, the Chinese rule 'No celebration without alcohol' has been followed throughout all epochs, even in periods of war, revolution and starvation."
Melvyn Minnaar has written about art and wine for various local and international publications over the years. The creativity that underpins these subjects is an enduring personal passion. He has served on a few "cultural committees".
Attention: Articles like this take time and effort to create. We need your support to make our work possible. To make a financial contribution, click here. Invoice available upon request – contact info@winemag.co.za
Like our content?
Show your support.
Subscribe