Melvyn Minnaar: The great art of La Motte
If it is my choice, I'll take the fourth bottle in the six pack of the La Motte Pierneef Sauvignon Blanc 2019. Even though I'm not a great SB fan, this version is polished in a kind of French manner. But the reason for choosing No 4 in the box is personal: on the label is a stamp-sized picture of the Old Harbour of Hermanus, my town of origin.
What's more, the pretty little image of the cracked old fishing haven (where my father many decades ago brought in a kabeljou that needed two men to carry) is a lino-cut print by J.H. Pierneef.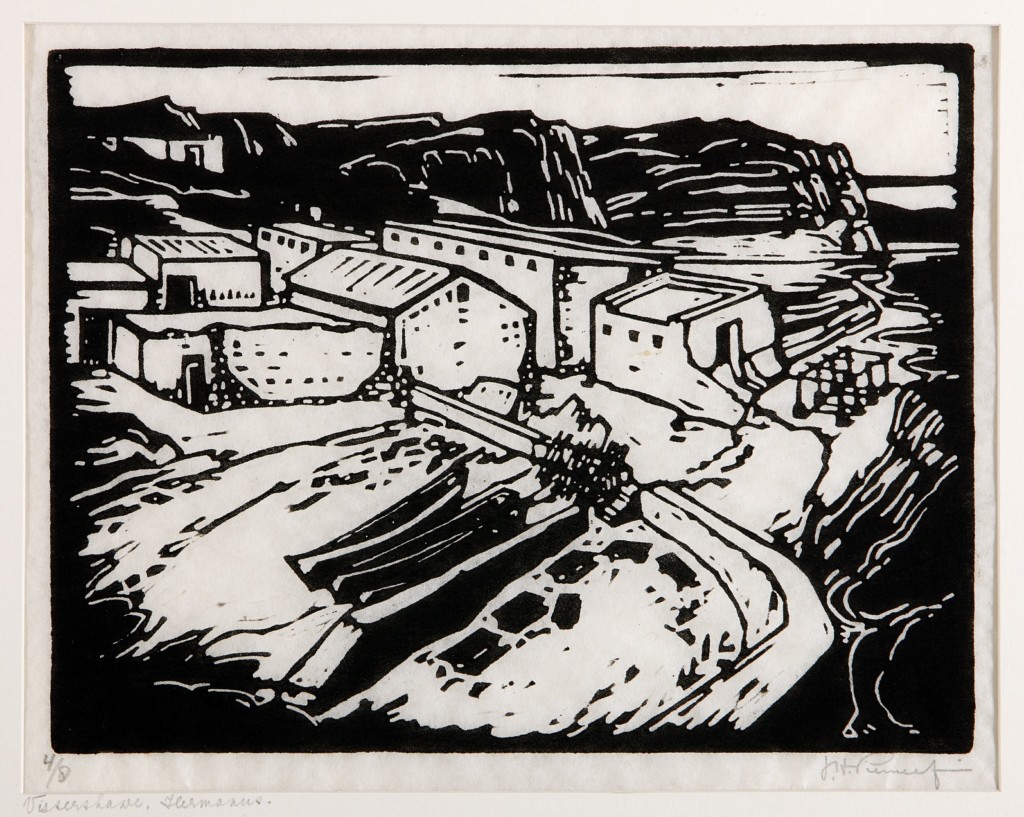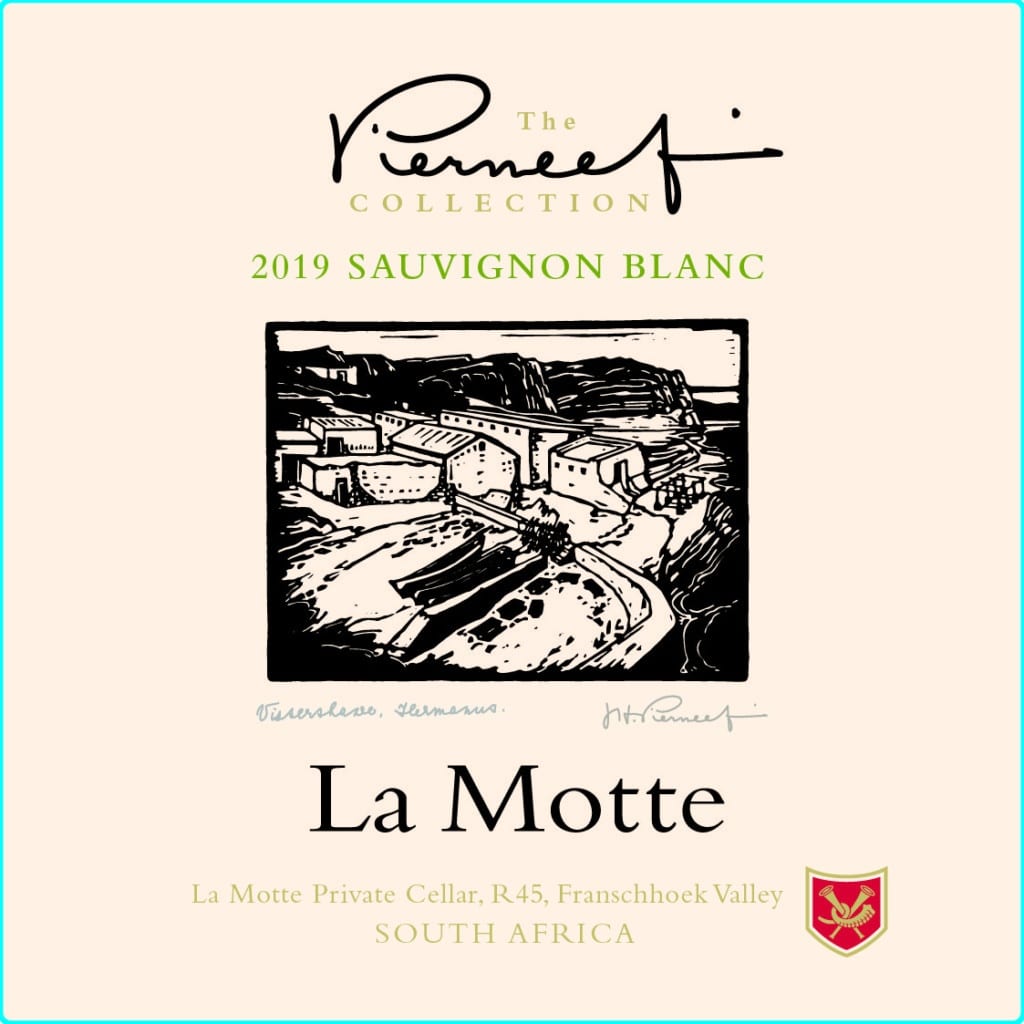 Original and reproduction.
Jacob Hendrik Pierneef (1886-1957) was a one-of-a-kind artist who lyrically documented the spread of the South African landscape in a unique style – and is now one of the most sought-after names for art collectors. A grand, late Bosveld landscape of his was sold in minutes for more than R10 million at an auction a month or so ago.
But don't fret that this fine canvas had disappeared into some rich household. Luckily there is La Motte – and the legacy of the Rupert family. The Franschhoek estate boasts the tagline "a culture of excellence", and so it is.
The museum – one of the finely-tuned tourist features there – houses an outstanding permanent collection of Pierneef art. Over the years it has also operated connoisseur curatorship by acquiring private and unusual work by the artist and documentation research. This has established La Motte as a centre synonymous with his art.
The lino-cut images – six different ones on six of the sauvignons, another six on bottles of the admired Syrah Viognier blend – are part of a collection of more than 120 prints in family ownership, displayed in various venues on the grounds.
Reproducing the twelve prints by this famous artist on the attractively styled labels of two wines that have established themselves as quietly graceful and satisfying, is the perfect way of confirming that La Motte slogan as a subtle marketing strategy. It is not something that other wineries will be able to equal easily. And what is so pleasing is that it doesn't flash its provenance in overstatement.
The first La Motte Pierneef Syrah Viognier (then shiraz viognier) vintage was 2003 and made by shiraz/syrah master Edmund Terblanche in the then vogue 'French style' after he took over the cellar two years earlier (from another shiraz master, Jacques Borman). The latest, from 2017, has 91/100 rating on this site – see here.
Sauvignon Blanc under that nomenclature first appeared in vintage 2005 with equal acclaim. (The current 2019 continues a very classy classic legacy – rated 90/100 here.)
Private art museums are rarities in our neck of the African woods, but the Rupert legacy has established a remarkable history of patronage. In Stellenbosch, the family-named complex – which has just reopened – houses some outstanding works of art, including the famous Pierneef 'Johannesburg Station Panels'. (These 28 landscapes are visual wonders, worth a day trip on its own.)
The Rupert Museum also exhibits some of the great artworks that years ago won prizes at what was then the Cape Town Triennials. All the financing behind this – prizes and acquisitions – came from the Rupert family and companies.
But it is at La Motte where the family connection lives on in the most vivid manner.
The estate which is owned by Hanneli Rupert-Koegelenberg and to celebrate a 50th year of ownership, what is more, appropriate than a selection of art from her personal and family's collections. Her father Anton and mother Huberte were known for their connoisseurship, identifying the finest works by well-known. If there is a stateliness to the art they acquired, their views pushed beyond the conservative, to the delicacy of craftsmanship.
There is, for example, a first-rate portrait of Anton Rupert, painted by Jean Welz in 1966. It's a work that underscores the poetic invention of what good portraiture can be.
And while the over-priced auction pictures by Irma Stern these days punt this expressive artist as a big and serious deal, Rupert-Koegelenberg-owned cute still-life Red Hot Pokers (1936), reminds one that Ms Stern did have a humorous streak. It's deliciously wacky.
A number of other jolly artworks also make a springtime visit to La Motte well worthwhile. (There are special art walkabouts from time to time.) And then there are those pretty-pictured wines at the shop. As I said, I'll take the Pierneef Sauvignon Blanc 2019, bottle number four.
Melvyn Minnaar has written about art and wine for various local and international publications over the years. The creativity that underpins these subjects is an enduring personal passion. He has served on a few "cultural committees".
Attention: Articles like this take time and effort to create. We need your support to make our work possible. To make a financial contribution, click here. Invoice available upon request – contact info@winemag.co.za