The fine wine scene needs to chill out
13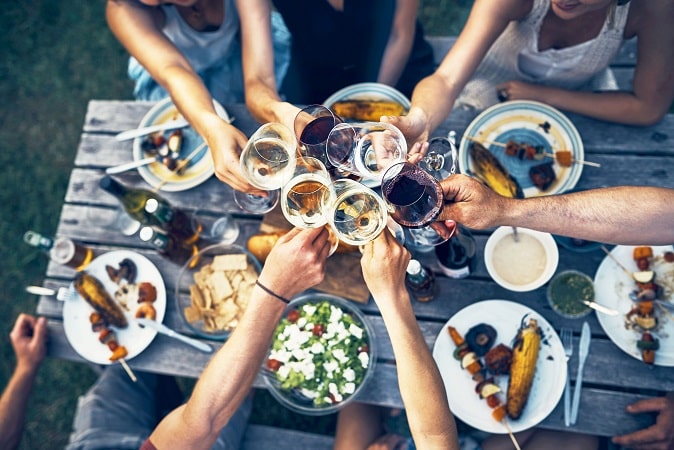 As has been pointed out often enough, wine means different things to different people. Those of us extremely enthusiastic about and interested in wine tended to view it as a significant cultural artifact that in its highest form is both sacred and site-specific. This ignores wine as consumable status symbol, wine as virtue signalling beverage to the extent that it might be "Free Trade" or "Organic" or wine as a lifestyle accessory that signifies sophistication, let alone wine as socially acceptable drug.
In the world of fine wine, the beverage typically gets treated as "serious" and "profound" and, in turn, "investable" – that last element is handy for a relatively small coterie of producers, trade and critics because they get to make a lot of money as a result.
It seems to me, however, that a not always delightful dichotomy persists between the most ultra-premium wines and their more modest and charming counterparts.
No doubt there are wines that inspire reverence and contemplation. These are the bottles that grace the tables of collectors, the treasures hidden in cellars, waiting for the perfect moment to reveal their splendour. Inevitably, they don't come cheap.
Then, there are those wines that are made to catch the eye of a few high-profile critics (it used to be essentially just Parker although now there are more but not that many despite the so-called "democritisation" the Internet has supposedly facilitated) and they are normally from cult producers and low volume – you are either on the allocation list or are going to die waiting.
What I'm building up to say is that charming, modest wines that offer accessibility and immediate appeal without tipping over into being trivial or frivolous aren't celebrated enough. These wines are an invitation to savour life's simple pleasures. They rarely demand years of cellaring or a special occasion to enjoy; instead, they are versatile companions for everyday moments. Spag Bol on a Tuesday night? You have to be earning big bucks to open even Village Burgundy…
I've always been inclined to refer to good everyday drinking wines as "smashable" but many in the wine establishment seem to find this descriptor distasteful. Is this because opening "cheap" wine is infradig, demeaning and beneath one? I really don't know but I think those in the inner sanctum of fine wine could afford to lighten up a bit.
The virtues of more modest wines, beyond just being more affordable, aren't difficult to articulate. Sundowners on a warm summer's evening? Lightly wooded Chenin Blanc. Lunch-time braai? Fragrant, fruity Cinsault can easily play the lead role. These wines speak of the moment, enticing with their accessibility without necessarily being as bland or cynical as other big-brand alcoholic beverages.
It's not lost on me that I make my living writing about wine, and I don't want to be accused of inverted snobbery. However, I am going to argue that more modest wines can often provide a more immediate connection to the land (in the sense of providing a snapshot of the place they were born) than more ambitious wines precisely because they are less highly crafted.
Too close an association with the very best wine leads to a loss of respect for it. A sort of trophy hunting by proxy has crept into wine – buying and drinking for sport, the bottles prominently displayed, loud exultation at their consumption, something only exacerbated by social media. I'm as guilty as the next person but it's not always the best look…
Of course, ratings are also heavily implicated. As a retail colleague says, "95 is the new 90," his point being that 95 points on the 100-point quality scale has become the minimum threshold before consumers will even consider making a purchase and if he's right, then the wine world has gone mad.
I love that the very greatest expressions of vitis vinifera elevate wine to the realm of art, the aromas and flavours of a consumable liquid capable of stimulating our thoughts, emotions, beliefs and ideas. But I also think it would be very sad if we lost our appreciation for wine as a source of simple refreshment and a means of facilitating conviviality.
Like our content?
Show your support.
Subscribe