What happens to the wine industry after Coronavirus?
9
As the Disaster Management Act implemented to combat Coronavirus currently stands, no local and just finished product global trade (less than 30% in volume) is allowed when it comes to wine. According to a recent Wines of South Africa Info Bulletin, the weekly average retail sales value of wine in South Africa is R320 million, with the average free on board value of exports R175 million. Over a five-week lockdown period, this is close to R2.5 billion in direct gross revenue that is at risk. Suffice to say, the wine industry is set to take an enormous hit.
Wineries will go out of business but which ones? For a while now, there has been a sense that the high number of small-scale independents that keep entering the market was something driven more by romanticism than good sense. We shall soon find out who has proper business savvy and who hasn't…
In macro-terms, some pundits are suggesting a total and utter socio-economic reset. Surely more sensible is the Magnification Effect as espoused by Mike Veseth of WineEcononmist.com: "When we look back on the coronavirus crisis in a few years I suspect that one thing that we will notice is that, while new trends emerged in business and society, the biggest effect was to magnify and accelerate certain patterns that were already there".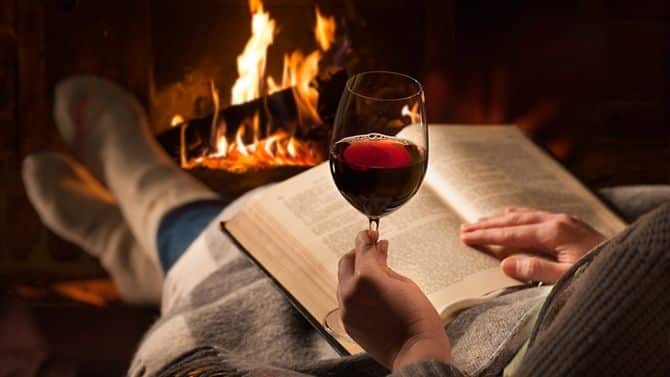 Cocooning, defined as the need to protect oneself from the harsh, unpredictable realities of the outside world, is a term that futurist Faith Popcorn coined as long ago as 1981 and never has it been more relevant. At-home wine consumption has taken off worldwide (as it no doubt would have here but for the ban on sales) and with it, e-commerce and home delivery.
What is a matter of speculation is whether or not people will continue to consume more at home once the worst of the pandemic is over and lockdown is lifted. An optimistic take is that people will be in a celebratory mood and craving social interaction which will mean that restaurants, bars and clubs will flourish but more pessimistic and perhaps more realistic take is that the hospitality scene won't return to normal for a very long time – staff will be obliged to wear protective gear for insurance purposes; tables will be widely spaced and prices will have to rise accordingly; and with a depressed economy and high unemployment, very few consumers will be able to afford the luxury of dining out.
Again, the truth probably lies somewhere in between. Of course, people are going to want to socialize but this probably won't take place in very large public spaces such as the V&A Waterfront in Cape Town or Johannesburg's Montecasino. Restaurants may well have to switch to take-away and delivery or providing a service that complements eating at home such as selling produce from suppliers direct or expertly made ingredients. Somehow, wine-to-go needs to feature when it comes to these new business models as well – rationalization of the value-chain is long overdue and this might just be a small positive outcome of Coronavirus.
Wine prices have been a perennial topic of debate in recent times and any gains that producers have made at the top-end are now probably in jeopardy. It is well documented that consumers turn to familiar, reassuring brands in uncertain times and moreover are inclined to opt for cheap and convenient rather than premium and hard-to-come-by. Boutique wine producers have some kind of solace in that what they make has a relatively long shelf-life whereas the craft beer sector is going to be severely affected.
Lastly, air travel has been greatly curtailed by Coronavirus and seems set to remain so for quite a while. Wine tourism has served the South African industry tremendously well in recent times but now it looks like producers may well be over-dependent on it and will have to find new ways of reaching customers.