Who owns SA's most compelling premium wine brand?
9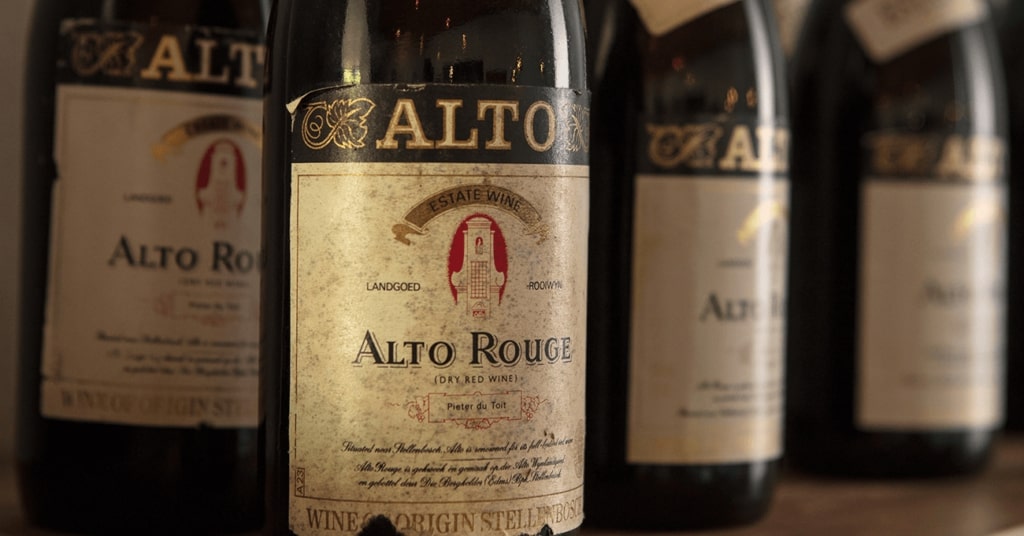 Among the biggest wine business news of the year so far is that Heineken, the world's second-biggest brewer, has approached Distell regarding the potential acquisition of the majority of the local liquor company's business. Distell owns brands like cream liqueur Amarula, ciders Savanna and Hunter's Dry, various brandies including Klipdrift, and, of course, Nederburg.
You imagine what Heineken wants is to tap growth opportunities in Africa and it's Distell's established sales and marketing network in the continent that's really attractive. Will Nederburg continue to exist if the deal goes through? Who knows but if it does, the focus will surely be on scaling the likes of Edelrood, the red blend that sells for around R100 a bottle, rather than making more small-volume, ultra-premium stuff. Nederburg's top two offerings, namely Two Centuries and Private Bin have already been consolidated into a single tier called, wait for it, "Private Bin Two Centuries". Hardly the most elegant piece of branding ever…
The point has been made often enough that South African wine industry is compromised by having too many micro-cellars (vinifying fewer than 100 tons). Most small producers struggle to charge a sufficiently high price per bottle to be economically sustainable while limited volumes make brand building difficult in the sense that not enough wine drinkers ever get to experience the wines in question.
So who's going to achieve the necessary economies of scale and simultaneously establish enough brand equity to be a global player beyond entry level? Boekenhoutskloof have been successful with Chocolate Block making somewhere in the vicinity of 750 000 bottles and selling it for R250 a bottle but then there are precious few other examples. Chateau Libertas at around R60 a bottle has over decades been run into the ground by Distell while Roodeberg at R100 a bottle has suffered much the same fate over at KWV.
Something like Paul Sauer from Kanonkop is not short on name recognition but production for the newly released 2018 is 42 000 bottles, meagre compared to the classed growths of Bordeaux. Vin de Constance from Klein Constantia properly demands a premium, the current-release selling for R1 250 per 500ml bottle, but again total production is limited varying from 12 000 to 35 000 bottles depending on the vintage.
Part of the issue is that successful brands should ideally promise a differentiated benefit, something not being addressed by the competition and here, Chateu Musar immediately comes to mind – whether you like the stylistics or not, it's Lebanese origins are part and parcel of its identity and help to set it apart in the world of wine. The likes of Diemersdal, Hamilton Russell, La Motte, Meerlust and Paul Cluver manage significant annual sales at not inconsiderable prices but they have all more or less opted to work with varieties and styles that are readily obtainable elsewhere in the world.
What of Chenin Blanc and Pinotage, I hear you ask. Chenin Blanc's intrinsic merits are manifest but it's difficult to conceive of it being made in very great volumes at a very high price simply because it's a white variety – although the likes of Bellingham, Kleine Zalze and Spier are trying. As for Pinotage, quality improvements in the last decade have been such that it's no longer a laughingstock but many commentators and consumers remain prejudiced against it and for now it must remain a regional oddity rather than SA wine's spearhead.
Nature abhors a vacuum, as the saying goes, and one recent development that suggests SA wine may be on its way to getting a luxury brand made in meaningful volumes is the acquisition of Helderberg property Alto by Germany company LVS Capital, the major shareholder in Ernie Els Wines – Alto Rouge has a strong legacy that has not yet been completely wasted, volumes are already significant at around 600 000 bottles per year while recent vintages have been more than sound in quality terms.
There were also intriguing events on the Paarl side of the Simonsberg towards the end of last year with it first being announced that Backsberg had been sold to a mystery buyer and then that Plaisir de Merle had been snapped up by the Jordaan family of Bartinney Wine Estate. You suspect that a lot of this land will eventually become boutique hotels and luxury housing but there's also some pretty smart vineyard planted on particularly Plaisir – where, you have to wonder, are these grapes destined to go?
Like our content?
Show your support.
Subscribe