City on a Hill new releases
André Bruyns, former assistant winemaker to David and Nadia Sadie, started making wine under his own City on a Hill label in 2015 and is now pretty well established as a member of the Swartland New Wave. Tasting notes and ratings for his new releases as follows:
City on a Hill Muscat d'Alexandrie 2020
Price: R180
Vinification involves seven days of skin contact. Some flinty reduction before lime, potpourri and buchu. The palate initially shows pure fruit and zippy acidity although there's a little phenolic grip to the finish lends interest. Lovely clarity and lightness (alcohol is a mere 11%).
CE's rating: 90/100.
City on a Hill White 2020
Price: R280
55% Chenin Blanc, 14% Colombard, 11% Verdelho, 10% Viognier, 8% Grenache Blanc and 2% Muscat d'Alexandrie. Citrus, peach and even a little melon to go with spice, fynbos and a little leesy complexity. The palate shows dense fruit and a nice line of acidity before a saline finish. Tightly wound with good intricacy of flavour.
CE's rating: 93/100.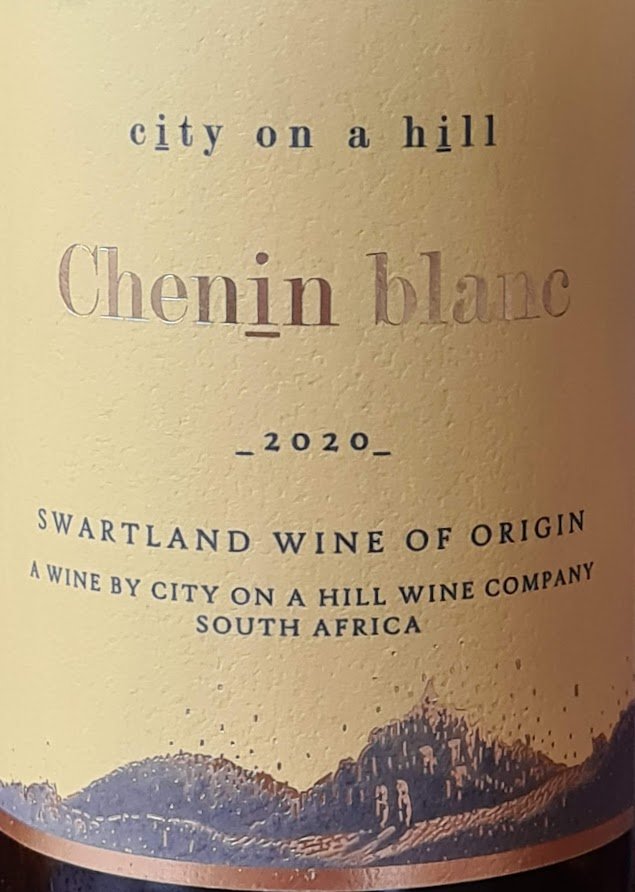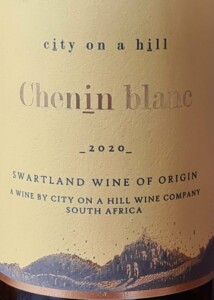 City on a Hill Chenin Blanc 2020
Price: R450
Grapes from three Paardeberg vineyards, planted in 1976, 1981 and 1998 respectively. Subtle and alluring aromatics of peach, lemon, naartjie and hay while the palate is marked by excellent fruit definition and bright acidity, the finish long and savoury. Pure, poised and linear.
CE's rating: 94/100.
City on a Hill Tinta das Baroccas 2020
Price: R180
Incorporates the 1962 Sk'windjiesvlei vineyard as utilized by Adi Badenhorst for the first time in addition to the usual 1968 vineyard that Bruyns has previously accessed. Expressive aromatics of red and black berries, fynbos, flowers and spice. Sweet and rich on entry but there's also bright acidity and nicely grippy tannins, these making for a finish that is long and dry.
CE's rating: 92/100.

City on a Hill Red 2020
Price: R280
53% Syrah, 23% Tinta Barocca, 12% Cinsault and 12% Mourvèdre. The nose is fragrant and enticing with red and black berries along with fynbos, earth and spice. The palate comes across as well balanced and carefully judged – medium bodied, bright acidity and fine tannins.
CE's rating: 93/100.

City on a Hill Syrah 2020
Price: R450
Grapes from a Paardeberg vineyard on granite and another north of Malmesbury on clay. Heady aromatics of red and black berries, violets and white pepper while the palate is full-bodied and quite forceful. A wine that's pretty much bursting with fruit, the tannins fine yet mouth-coating – 75% whole-bunch fermentation and the alcohol given as 14% on the label.
CE's rating: 92/100.
Check out our South African wine ratings database.
Help us out. If you'd like to show a little love for independent media, we'd greatly appreciate it. To make a financial contribution, click here. Invoice available upon request – contact info@winemag.co.za
Like our content?
Show your support.
Subscribe