MR de Compostella 2018
3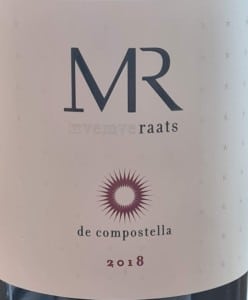 The good reputation of 2017 is now well established whereas 2018 is generally viewed as having been "challenging". That said, the recently released MR de Compostella from Bruwer Raats and company, supersedes the 2017 in quality, at least at this early stage.
Of course, Raats sources grapes from various sites across Stellenbosch allowing him at least partially to circumvent the difficulties any particular growing season might present and whereas the 2017 vintage saw Cabernet Sauvignon the most dominant variety, the 2018 leads with 54% Cabernet Franc followed by 23% Cabernet Sauvignon, 15% Malbec, 5% Merlot and 3% Petit Verdot. In addition, the 2018 ended up spending approximately 27 months in barrel compared to the usual 22 to 24 months.
Somewhat surprisingly given the amount of Cab Franc, the result is a muscular, full-bodied wine. Red and black berries, violets, some leafy character and cigar box on the nose while the palate is substantial but also entirely seamless – good depth of fruit and fine tannins. It's an impeccably well managed offering as followers of this label have come to expect. Price: R1 650 a bottle.
CE's rating: 94/100.

Check out our South African wine ratings database.
Help us out. If you'd like to show a little love for independent media, we'd greatly appreciate it. To make a financial contribution, click here. Invoice available upon request – contact info@winemag.co.za