Scions of Sinai new releases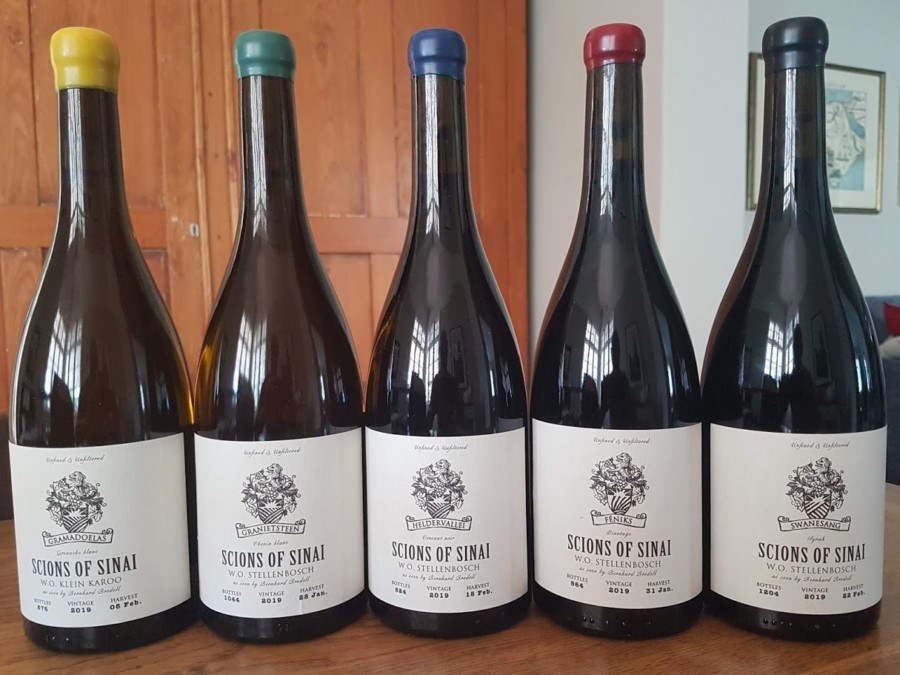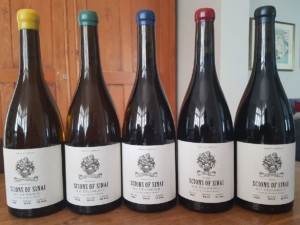 Bernhard Bredell is the seventh generation of a family that has farmed in the Helderberg area of Stellenbosch, his Scions of Sinai label a project started in an effort to save old vineyards as planted by his grandfather around a particular hill known as Sinai – small volumes to date but terrifically exciting. Tasting notes and ratings for the pre-release 2019s as follows:
Scions of Sinai Gramadoelas Grenache Blanc 2019
From a 2009 vineyard on schist in the Klein Karoo . The nose shows pear, peach, citrus with some floral perfume and dried herbs in the background. The palate is intensely flavoured (despite a low alcohol of 12%) with punchy acidity and a salty finish.
CE's rating: 93/100.

Scions of Sinai Granietsteen Chenin Blanc 2019
From a 1978 vineyard. Aromatics of stone fruit, naartjie and orange and even a little pineapple plus some yeasty complexity. Rich and deep on the palate with tangy acidity and savoury finish.
CE's rating: 93/100.

Scions of Sinai Heldervallei Cinsault Noir 2019
From a 1988 vineyard. 70% whole-bunch fermentation. Rose, red cherry and fresh herbs on the nose while the palate is lean and energetic with lovely fine tannins. Well balanced and tightly wound with an intensely savoury finish.
CE's rating: 92/100.

Scions of Sinai Fêniks Pinotage 2019
From a 1976 vineyard. Aromatics of red and black cherry, lavender and a little earthiness. Good depth of fruit, bright acidity and firm, slightly bitter tannins. A generous wine even though alcohol is again just 12%.
CE's rating: 92/100.

Scions of Sinai Swanesang Syrah 2019
From a 1996 bush-vine vineyard. 50% whole-bunch fermentation. An exhilarating nose of dark fruit, pepper and spice plus violets and dried herbs. The palate is super-rich but not weighty with lemon-like acidity and fine tannins. A wonderfully balanced and very focused rendition of the variety.
CE's rating: 96/100.

Listen to a podcast interview with Bernhard Bredell here.
Check out our South African wine ratings database.
Attention: Reviews like this take time and effort to create. We need your support to make our work possible. To make a financial contribution, click here. Invoice available upon request – contact info@winemag.co.za
Like our content?
Show your support.
Subscribe