Tokara new releases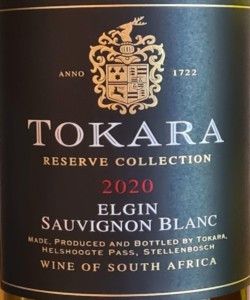 Stellenbosch property Tokara earned a Top 10 spot in every Prescient Report it entered this year, the wines to feature being: Director's Reserve White 2017, Reserve Collection Chardonnay 2019, Director's Reserve Red 2017, Reserve Collection Cabernet Sauvignon 2017 and Reserve Collection Syrah 2017.
New releases not yet reviewed on this site include the following:
Tokara Reserve Collection Elgin Sauvignon Blanc 2020
Price: R150
4% fermented in older 400-litre barrels. Very expressive on the nose with top notes of flowers and even a slight grassiness before pear, peach, lime and some granadilla. Pure fruit, racy acidity and a pithy finish. Not too lean, this has a nicely creamy mid-palate thanks to five months on the lees.
CE's rating: 93/100.
Tokara Limited Release Pinotage 2018
Price: R340
Spontaneously fermented in concrete before being matured for 22 months in barrel, 50% new. A top note of violets before cherries, plums and spice on the nose. The palate is generous with plenty of pure fruit and fine tannins. This has both more focus and balance than previous vintages.
CE's rating: 92/100.
Check out our South African wine ratings database.
Attention: Reviews like this take time and effort to create. We need your support to make our work possible. To make a financial contribution, click here. Invoice available upon request – contact info@winemag.co.za