Vinum new releases
The Vinum range by Radford Dale was previously just two wines, a Chenin Blanc and a Pinotage, but has now been expanded to six. "We want to offer the Radford Dale thinking and style at a reduced price," says winemaker Jacques de Klerk. The Stellenbosch Chardonnay and Grenache drop out of the top-end, so-called "Terroir" range and are joined by a Gamay Noir and a Pinot Noir. The white wines sell for R180 a bottle and the reds for R195. Tasting notes and ratings as follows:
Vinum Chenin Blanc 2021
Grapes from a 1969 Helderberg vineyard plus Polkadraai Hills. Vinification involves a small portion of skin contact, while 40% is matured for nine months in barrels of various sizes. Expressive aromatics of pear, peach, citrus and cut apple while the palate has good depth of fruit, tangy acidity and a savoury finish. Perfectly styled in the sense of being not too geeky nor too conventional.
CE's rating: 91/100.
Vinum Chardonnay 2021
Fermented and matured in older oak for nine months. A herbal top note before pear, peach, citrus and a hint of struck match. The palate has a lovely clarity about it – pure fruit and zippy acidity before a dry finish.
CE's rating: 92/100.
Vinum Gamay Noir 2021
Grapes from two vineyards in Polkadraai Hills. Carbonic maceration before maturation lasting nine months in old oak. The nose shows wild strawberry plus hints of herbs and spice while the palate is light yet flavourful with moderate acidity. Alcohol is a mere 11.5% – pleasant enough but lacking some directness.
CE's rating: 89/100.
Vinum Pinot Noir 2021
Grapes from Devon Valley, Stellenbosch and Bot River. Carbonic maceration (including a small portion left as whole bunch) before maturation lasting nine months in old oak. Subtle notes of red cherry and musk on the nose while the palate is light bodied with pure fruit, bright acidity and fine tannins, a slightly salty quality to the finish. A charming rendition of the variety.
CE's rating: 90/100.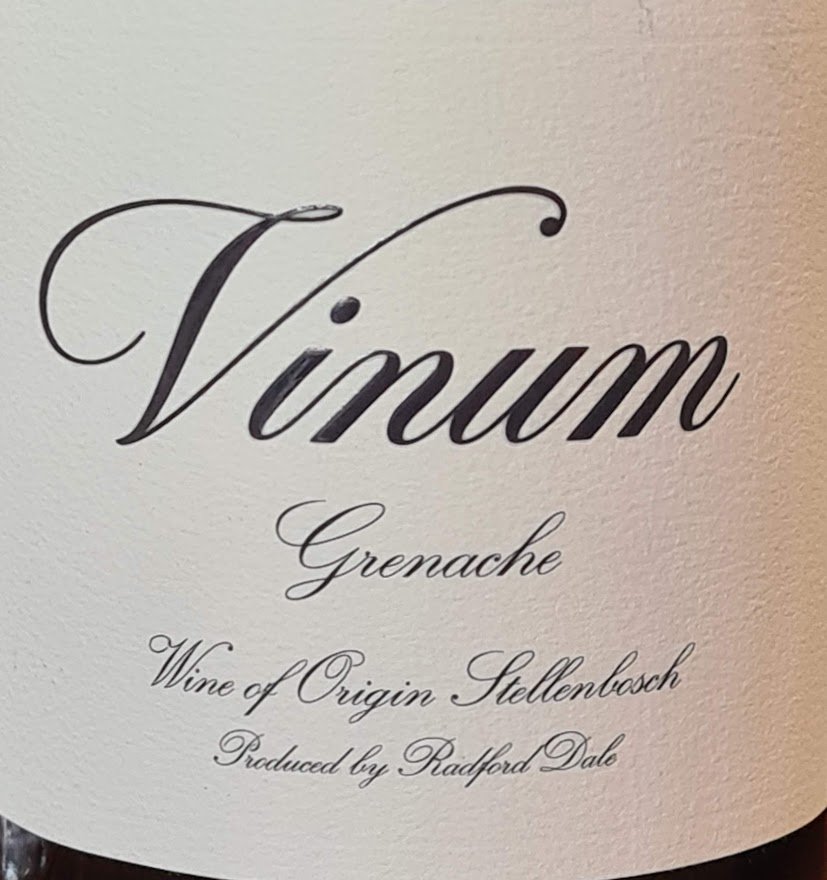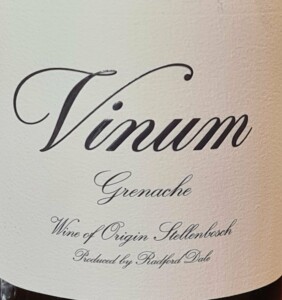 Vinum Grenache 2021
From an untrellised Helderberg vineyard planted in 2017 – De Klerk puts the high quality of the grapes down to much improved planting material than was the case in the past. Red currant, cherry, spice and even a slight meatiness on the nose while the palate shows good fruit definition, snappy acidity and powdery tannins. An elegant and refined wine with both detail and poise.
CE's rating: 93/100.
Vinum Pinotage 2021
From Stellenbosch grapes although classified as W.O. Coastal to accommodate other regions in future vintages. Again, vinfication involving carbonic maceration to facilitate a soft extraction. The nose shows a top note of floral perfume before red and black cherry plus a subtle earthiness. Good fruit expression, bright acidity and tannins that are firm but not astringent. Not too underdone at 11.5% alcohol, this a thoroughly modern and very likeable take on the variety.
CE's rating: 91/100.
Check out our South African wine ratings database.
Like our content?
Show your support.
Subscribe