History of Oak Valley: Part Three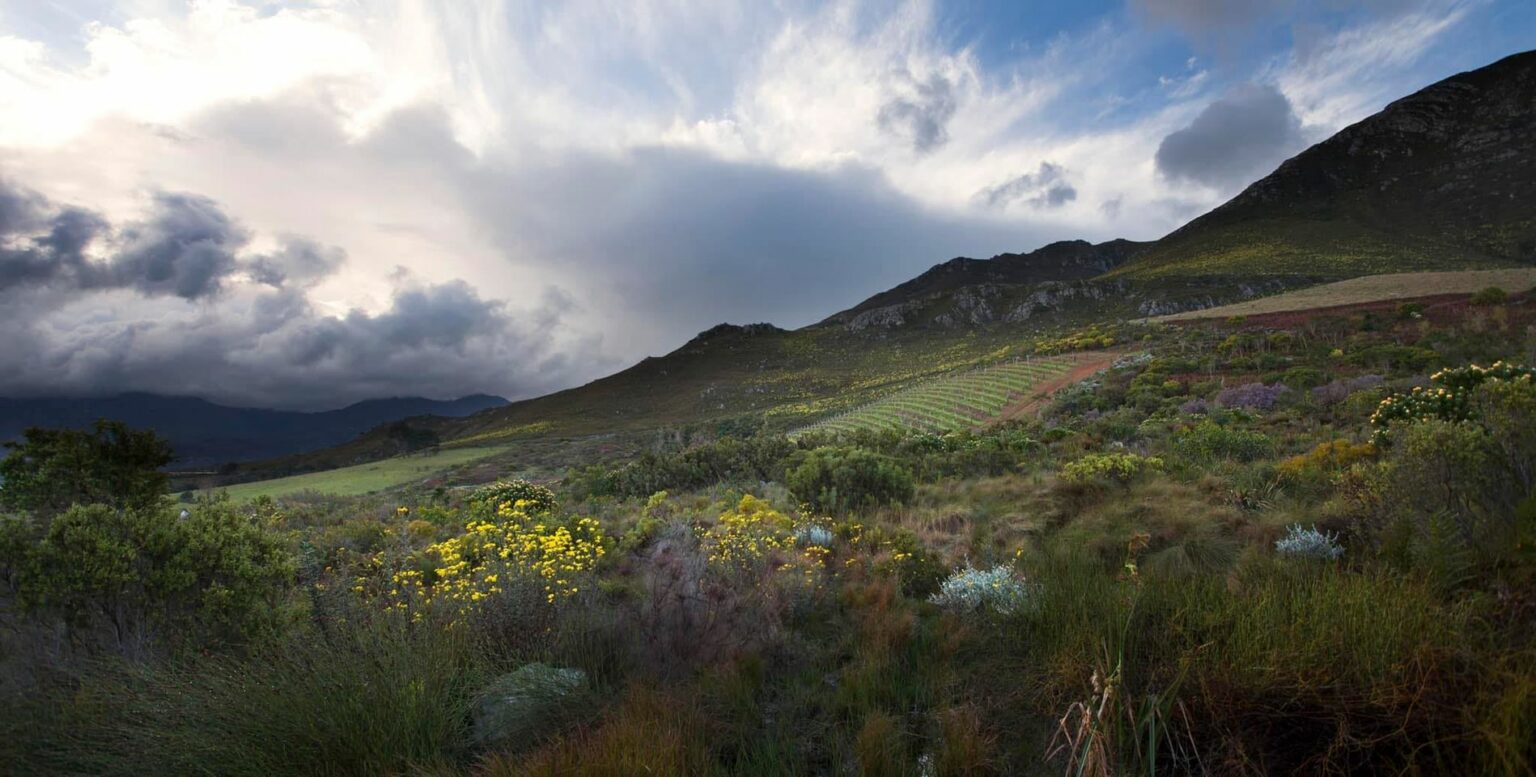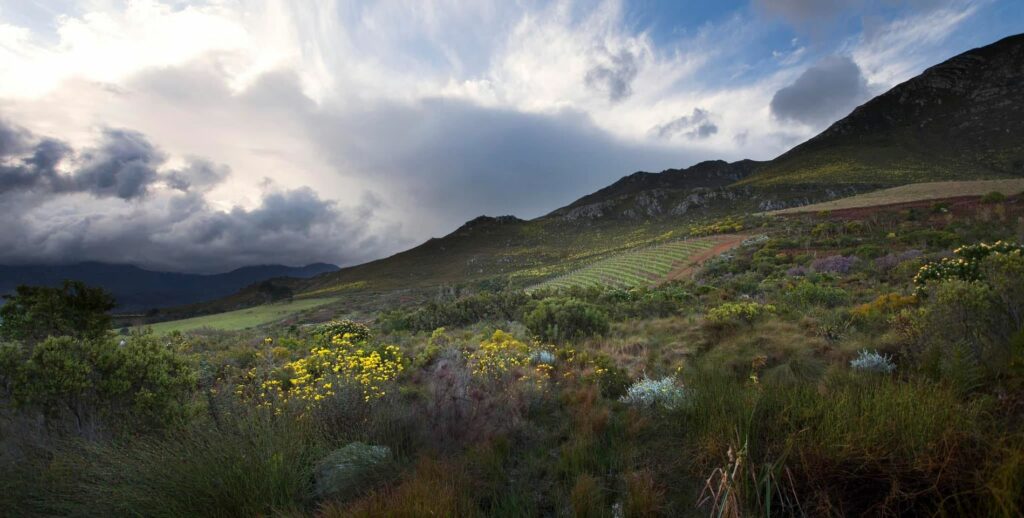 The modern era
Oak Valley continued to sell the grapes produced from the commercial vineyards until 2002 when a decision was taken to produce wine under the Oak Valley label.
Pieter Visser, an Elsenburg Graduate and fruit production manager at Oak Valley, who had been managing the vineyards as part of his job description, applied for the position of winemaker.
This was an unexpected development as the original plan was to recruit a person with a broad depth of winemaking experience. Pieter Visser at that stage had limited part-time experience in making wine, but the grapes from his vineyards were consistently of exceptional quality.
It is often said that a great wine is made in the vineyard so this was to be his ultimate test.
Oak Valley rented 200 tons of surplus capacity at the neighbouring Paul Cluver winery and the first wine to be bottled under the Oak Valley label took shape in the form of the 2003 Oak Valley Sauvignon Blanc. The wine achieved 4½ Stars in Platter's on debut and was widely acclaimed, adding to the growing reputation of Elgin as a promising appellation for quality cool-climate wines.
The long journey into wine was underway for Oak Valley after 18 years of learning and experimentation. Assistance was given to the less experienced Oak Valley winemaker by Andries Burger, his highly qualified counterpart at the Paul Cluver cellar. The whole initiative was a great demonstration of neighbourly cooperation, and one which enabled Oak Valley's wines to become a reality.
The cooperation with the Cluver family in wine had begun in 1985 when the first vineyards were established on both farms simultaneously.
In 1998 detailed planning was done for the establishment of the first vineyard blocks on the lower slopes of the Groenlandberg mountains which became known as the "Mountain Vineyards."
These lower mountain slopes had previously been sown to sub-clover and ryegrass pastures and were established in the 1970s. Liming and ploughing on these steep slopes, which were up to 600m above sea level, proved to be a major challenge.
The soil analyses showed that between 80-120 tons of lime was required per hectare to counter the acid nature of the soil. The logistics of this operation was so daunting that at one stage a helicopter was considered for transporting the lime onto the vineyard sites.
The most challenging obstacle on the mountain proved to be exposure to wind, more specifically, to north-westerly gales at blossom time. The wind factor was so severe that the anchor poles of the trellising system had to be replaced three times, whilst an extra pair of trellis wires was added to stabilise the vine canopies – extreme viticulture at its best.
Dr Eben Archer had predicted lower than normal yields, but never envisaged average yields below 4 tons per hectare. These wines would have to be very special indeed.
On top of these challenges the mountain had a further shock in store in the form of troops of hungry baboons. These Burgundy Baboons developed a great appreciation for the Pinot Noir grape. To counter this threat Oak Valley was forced to employ several guards from the time of veraison to keep the baboons from plundering the fruit.
In early 2014, Pieter Visser was diagnosed with cancer and sadly passed away in April that same year. Andries Burger kindly offered to make the wines in 2014, another example of neighbourly cooperation. Pieter lived up to his promise of producing outstanding wines and was also responsible for building the mountain bikes trails on Oak Valley, which continue to host the Absa Cape Epic and FNB Wines2Whales.
In 2015, Quentin Gobregts was appointed winemaker, returning to South Africa after several years in Margaret River, Australia. Quentin graduated as a Chartered Accountant, only to later discover his passion for wine, particularly Chardonnay and Pinot Noir. He would lead a renewed focus on these varieties, producing some of Oak Valley's finest wines to date, winning a series of 5-Star ratings in Platter's.
During this time, Anthony Lane Design was appointed to rejuvenate our labels in favour of a more contemporary look. It was also decided to restructure the portfolio creating three distinct tiers to allow for more flexibility in the market. These became known as the Oak Valley Discovery, Groenlandberg and single-clone Tabula Rasa wines.
The 2016 vintage would be the final crush at Paul Cluver as construction was underway to build an Estate winery on Oak Valley completed just in time for the 2017 harvest.
In late 2018 Quentin decided to return to Australia and Jacques du Plessis, previously from Constantia Uitsig, was appointed winemaker. Jacques arrived with a high pedigree, a qualified viticulturist and UCT wine business school graduate with 10 years winemaking experience, including two vintages with Eben Sadie.
Today the farm has 32 hectares planted mainly to Sauvignon Blanc, Chardonnay and Pinot Noir.
Five generations of effort, and an uncompromising focus on quality, have taken Oak Valley's wines from humble beginnings to new heights, now recognized as one of the top producers of cool climate Sauvignon Blanc, Chardonnay and Pinot Noir in the country.
This series on the history of wine on Elgin property Oak Valley is sponsored. It was written by Anthony Rawbone-Viljoen, father of current managing director Christopher. Look out for further installments in coming weeks.
Like our content?
Show your support.
Subscribe