Chenin Blanc Association launches style indicator
1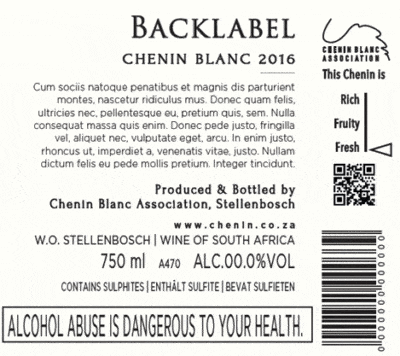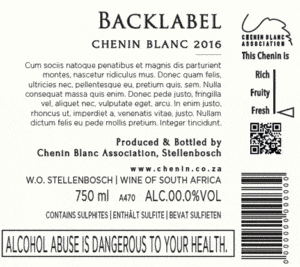 The Chenin Blanc Association (CBA) has a plan to improve the variety's accessibility and hence grow its popularity with a simple new style indicator that will appear on wine bottles as an icon, either on the back label or as a sticker. The intention is to give Chenin shoppers a straightforward "what you see is what you get" signal.
The style indicator functions as a linear scale icon. It starts with "Fresh" at one end and "Rich" at the other, with "Fruity" positioned right in the middle. An arrow indicates where along the line the wine fits from a taste point of view. The location of the arrow serves as a quick and readily understandable predictor of what the consumer can expect stylistically.
The style indicator, that has been developed in collaboration with the South African Wine & Grape Research Institute at University of Stellenbosch has been approved by the South African Wine Industry and Systems (SAWIS), the body that collates and interprets wine industry information and administers the industry's Wine of Origin system.
The new icon is being trialled starting with the 2022 vintage by several producers, both large-scale and boutique. Some are linking it to a QR code to provide consumers with the option of additional aroma and flavour information. The hope that ultimately all CBA members will eventually adopt it.
Like our content?
Show your support.
Subscribe