Christian Eedes Chardonnay Report 2013: Top 10 Wines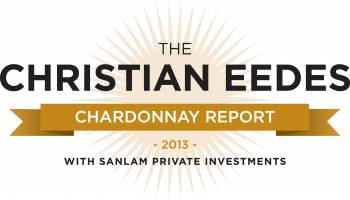 The third annual Christian Eedes Chardonnay Report presented in conjunction with Sanlam Private Investments is now out. This involved putting together a line-up of 60 high-profile wines, either currently available or soon to be released, and then subjecting them to a blind tasting.
The top 10 wines were as follows:
FIVE STARS
Groot Constantia 2012
Price: R155
Paul Cluver 2012
Price: R125
FOUR AND A HALF STARS
Hamilton Russell Vineyards 2012
Price: R290
Haskell Anvil 2012
Price: To be released in March 2014.
Tokara Reserve Collection Stellenbosch 2012
Price: R130
KWV The Mentors 2012
Price: R160
FOUR STARS
Boschendal Reserve Collection 2012
Price: To be released January 2014.
Crystallum The Agnes 2012
Price: R160
Fleur du Cap Unfiltered 2012
Price: R95
Rustenberg Five Soldiers 2011
Price: R300
To read the tasting report in full, download the following: Christian Eedes Chardonnay Report 2013
To buy a pack of the entire top 10, visit the Wade Bales Wine Society
To buy a selection from the top 10, visit 5Ounces.co.za
Like our content?
Show your support.
Subscribe