FNB Sauvignon Blanc Awards Top 10 2012 – the winners
3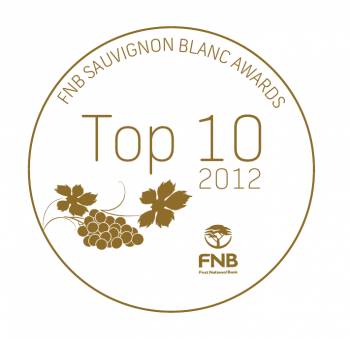 The list of winners in the FNB Sauvignon Blanc Top 10 competition 2012 is as follows:
Clos Malverne 2011
Cellar price: R84
100% Devon Valley, Stellenbosch. Lime, yellow apple and white peach on the nose and palate. Rich and full with moderate acidity. The finish is long and savoury. Has real presence.
De Morgenzon DMZ 2012
Cellar price: R70
57% Stellenbosch, 29% Durbanville, 14% Elgin. 5% fermented and matured in barrel. Rich and full with wide range of flavour including white pepper, lime, apple and green melon. Concentrated fruit matched by tangy acidity.
Diemersdal MM Louw 2011
Cellar price: R165
100% Durbanville. 90% Sauvignon Blanc, 10% Semillon. Fermented and matured for nine months in 500-litre oak barrels. Rich and full with notes of tangerine, spice, honey and vanilla. Great intensity of flavour, tangy acidity, smooth texture.
Driehoek 2012
Cellar price: R95
100% Cederberg. Clean and pure with fresh acidity. Excellent flavour intensity including lime, grapefruit and some herbal bite. Long, dry finish.
Du Toitskloof 2012
Cellar price: R32
Western Cape (96% Breedekloof). Overtly fruity – lime through tropical fruit – on the nose and palate. Plump and juicy, bright acidity. Cleverly done.
Groote Post 2012
Cellar price: R68
100% Darling. Broad spectrum of aromas and flavours from herbal to tropical fruit. Rich and ripe with moderate acidity – generous and rewarding.
Lomond Pincushion 2011
Cellar price: R110
100% Cape Agulhas. Rich and full with first signs of development. Intensely flavoured with notes of lime, tangerine and white pepper. Thick textured, bright acidity.
Neethlingshof Single Vineyard 2012
Cellar price: R65
100% Stellenbosch. Lots of tropical fruit on the nose and palate. Good concentration and thick texture offset by bright acidity.
Simonsig Sunbird 2012
Cellar price: R60
73% Stellenbosch, 27% Darling. Delicate citrus character on the nose and palate. Crisp acidity, pithy finish. Made in a lighter style.
Virgin Earth Pepper Tree 2012
Cellar price: R50
100% Langeberg-Garcia. Citrus blossom, some gravel-road dustiness and lime on the nose and palate. Clean and fresh before a long, dry finish – a particularly elegant example.
Like our content?
Show your support.
Subscribe