International Wine & Spirit Competition 2019 results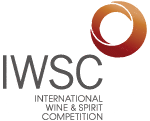 The results of the SA judging sessions of the International Wine and Spirits Competition 2019 have been announced. Local wines winning gold (95+ on the 100-point scale) are as follows:
97
Bartinney Cabernet Sauvignon 2015
De Grendel Shiraz 2017
Graham Beck Blanc de Blanc 2014
Nederburg The Winemasters Noble Late Harvest 2018
Pongrácz MCC Blanc de Blancs NV
96
Bartinney Skyfall Cabernet Sauvignon 2014
Constantia Glen FIVE 2015
De Grendel Op Die Berg Chardonnay 2018
Hidden Valley Hidden Gems 2016
Kaapzicht Steytler Vision 2017
Kanonkop Estate Cabernet Sauvignon 2006
Kanonkop Paul Sauer 2005
Kanu Shiraz 2017
Kleine Zalze Family Reserve Chenin Blanc 2017
La Vierge Private Cellar Apogée Chardonnay 2017
MAN Family Wines Free-run Steen Chenin Blanc 2018
Nederburg Heritage Heroes The Young Airhawk Sauvignon Blanc 2017
Ormonde Barrel Selected Cabernet Sauvignon 2015
Rustenberg Straw Wine 2018
Stellenbosch Vineyards Limited Release Verdelho 2018
Wellington La Cave Pinotage 2017
95
Alto Cabernet Sauvignon 2015
Asara The Joan 2018
Asara Viognier 2018
Beyerskloof Diesel Pinotage 2015
Beyerskloof Faith 2013
Haute Cabrière The Haute Collection Chardonnay 2017
Newstead MCC Brut 2015
Saronsberg Shiraz 2017
SPAR South African Reserve Chenin Blanc 2017 (Bibendum PLB)
Spier Creative Block 3 2016
Spier Seaward Sauvignon Blanc 2019
Stellenrust Barrel fermented Chenin blanc (Stellenbosch Manor) 2017
Stellenrust Barrel fermented Chenin blanc (Stellenbosch Manor) 2018
Uva Mira The Mira Chardonnay 2017
Tokara Director's Reserve White 2016
Waitrose Shiraz 2017 (Cederberg)
Winemaker's Selection South African Fairtrade Shiraz Paarl 2017 (Lidl Ireland GmbH)
For full results, go to Iwsc.net
Like our content?
Show your support.
Subscribe