Muskadel SA Awards 2018 results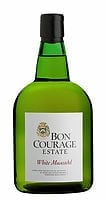 The 16th annual Muskadel SA Awards function, sponsored by Enartis SA have been announced. There were 31 entries, seven more than in 2017.
Platinum Awards
Conradie Family Vineyards Muskadel Limited Release 2009
Du Toitskloof Red Muscadel 2015
Bon Courage White Muscadel 2017
Bon Courage Red Muscadel 2017
Gold awards
Badsberg Perlé Moscato 2018
Boplaas Heritage Collection Terroir Selection Muscadel 2013.
Montagu Red Muscadel 2017
Montagu W & S Red Muscadel NV.
The five judges for this year were Dave Biggs (wine writer), Hans Lösch (previously Monis, now Columbit South Africa), Cerina van Niekerk (winemaker at Klawer Wine Cellar), Raymond Noppé (Cape Wine Master) and Nina Mari Bruwer (Cape Wine Master and Mont Blois winemaker).
Like our content?
Show your support.
Subscribe