Platter's 2012: Wines rated 5 Stars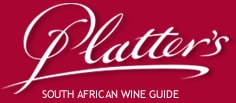 45 wines out of a total of 140 nominated have earned a rating of 5 Stars in Platter's 2012 (compared to 58 out of 150 in the 2011 edition). Of these, 19 were red, 16 were white, six were unfortified sweet wine, two were Méthode Cap Classique and two were Port.
Boekenhoutskloof, Mullineux Family Wines and Nederburg excelled by each having three wines obtain the guide's ultimate accolade.
Boekenhoutskloof's achievement is yet another chapter in the remarkable run of success which this Franschhoek winery has enjoyed in the guide, the Cabernet Sauvignon 2009 becoming the eighth vintage since the maiden 1996 to rate 5 Stars, the Syrah 2009 the fifth vintage since the maiden 1997 and the Noble Late Harvest 2008 now rated 5 Stars for the first time.
Husband-and-wife winemaking team Chris and Andrea Mullineux of Swartland cellar Mullineux Family see their Syrah 2009, White Blend 2010 and Straw Wine 2010 get 5 Stars, repeating the feat of their Straw Wine 2008 in the 2010 edition.
Not surprisingly, two of Nederburg's 5 Star ratings are for unfortified sweet wines, namely Edelkeur 2010 and Eminence 2010 while the third is for Ingenuity White 2010, the fourth consecutive vintage of this wine to go all the way.
Is Newton Johnson's Domaine Pinot Noir now established as the best in the country? Quite possibly, given that the 2010 is the third consecutive vintage to rate 5 Stars. Two other examples of this variety also got full marks, namely Cape Chamonix Reserve 2010 and Oak Valley 2009, indicative of a very strong category relative to its size – total plantings of this variety make up less than 1% of the total area under vineyard.
Categories that might be said to have underperformed are Pinotage, where not a single wine managed 5 Stars and Chardonnay where only two did – De Wetshof The Site 2009 and Jordan CWG Auction Reserve 2010.
Three wines achieve the notable double of 5 Stars in Platter's as well as double gold at Veritas 2011, namely Graham Beck Chalkboard #3 Cabernet Sauvignon 2007, Nederburg Eminence 2010 and Strandveld Sauvignon Blanc 2010.
More controversially, only one 5 Star rating to KWV, most successful producer at this year's Veritas and none for Spier, which came out tops at Old Mutual Trophy Wine Show.
The full list is as follows:
Cabernet Franc
Warwick 2008
Cabernet Sauvignon
Boekenhoutskloof 2009
Graham Beck Chalkboard #3 2007
Stark-Condé Three Pines 2009
Pinot Noir
Cape Chamonix Reserve 2010
Newton Johnson Domaine 2010
Oak Valley 2009
Shiraz/Syrah
Boekenhoutskloof Syrah 2009
Fairview The Beacon 2008
Mont Destin Destiny 2007
Mullineux Family Syrah 2009
Saxenburg Select 2007
Red Blends
Bouchard Finlayson Hannibal 2010
De Toren Fusion V 2009
Glenelly Lady May 2009
La Motte Pierneef Shiraz-Viognier 2009
Meerlust Rubicon 2007
Miles Mossop Max 2008
Sadie Family Columella 2009
Chardonnay
De Wetshof The Site 2009
Jordan CWG Auction Reserve 2010
Chenin Blanc
Beaumont Hope Marguerite 2010
Diemersfontein Carpe Diem 2010
Vins d'Orrance Kama 2010
Grenache Blanc
KWV Mentors 2010
Sauvignon Blanc
Graham Beck Pheasants' Run 2011
Hermanuspietersfontein No 5 2010
Kleine Zalze Family Reserve 2010
Steenberg CWG Auction Reserve The Magus 2010
Strandveld 2010
White Blends
Fable Jackal Bird 2010
Flagstone CWG Auction Reserve Happy Hour 2009
Mullineux White Blend 2010
Nederburg Ingenuity 2010
Tokara Director's Reserve 2010
Méthode Cap Classique Sparkling
Colmant Brut Chardonnay NV
Topiary Blanc de Blancs Brut 2009
Natural Sweet
Badsberg Badslese 2009
Dessert Wine Unfortified
Boekenhoutskloof Noble Late Harvest 2008
Fleur du Cap Noble Late Harvest 2010
Mullineux Family Straw Wine 2010
Nederburg Edelkeur 2010
Nederburg Eminence 2010
Port
Boplaas Family Cape Vintage Reserve 2009
De Krans Cape Vintage Reserve 2009
For more information, see Wineonaplatter.com
Like our content?
Show your support.
Subscribe