RisCura Red Hot Wine Awards 2016 results
13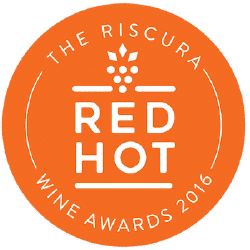 Results of the second annual RisCura Red Hot Wine Awards featuring Bordeaux-style red blends as made in South Africa are now out. 59 entries from 46 producers were received and these were tasted blind (labels out of site) by the three-person panel, scoring done according to the 100-point quality scale.
Wines to rate 90 points or higher were as follows:
94
Groot Constantia Gouverneurs Reserve Red 2013
93
Ernie Els Signature 2013
Mveme Raats MR de Compostella 2014
92
Delaire Graff Botmaskop 2014
Hartenberg The Mackenzie 2012
Spier Creative Block 5 2013
Vriesenhof Kallista 2010
91
Dombeya Fenix 2011
Eikendal Classique 2014
Uva Mira O.T.V. 2014
90
Creation Merlot Cabernet Sauvignon Petit Verdot 2014
Diemersdal Private Collection 2014
Rustenberg John X Merriman 2013
As producer of the best wine overall, Groot Constantia won a new 300-litre Selection range barrel from Tonnellerie Sylvain worth nearly R14 000.
To read the tasting report in full, download the following: #RisCuraRedHot – Tasting Report 2016
To view a photo album of the awards function, CLICK HERE.
There is a public tastings of the top performing wines on 29 June in Cape Town. To buy tickets, CLICK HERE.
To find out more about RisCura, CLICK HERE.
Like our content?
Show your support.
Subscribe